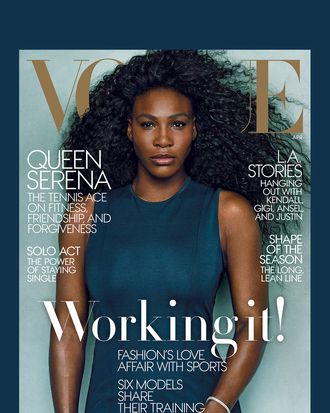 Serena Williams owning a Vogue cover.
Photo: Courtesy of Vogue
Nineteen-time Grand Slam winner Serena Williams is used to being the best, and we'd nominate her April Vogue cover for the magazine's best of 2015. In fact, Vogue should consider only putting inanimate objects or puppies on the cover because Williams — in super-simple makeup and a Rag and Bone sheath dress — has so thoroughly dominated the cover game.
It's not her first time on the cover — she ran alongside Ryan Lochte for a 2012 Olympic issue — but for obvious reasons (Lochte's abs), we were distracted from her full glory.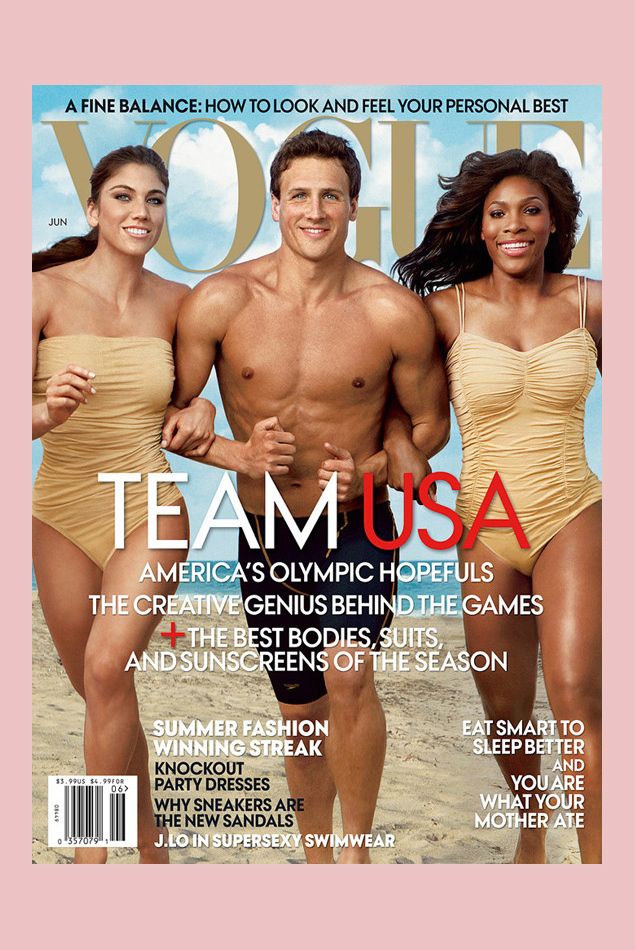 In addition to this fantastic shot, the accompanying profile does a great job capturing a less familiar side of Williams. Not only is she one of the most impressive tennis players in the world, she sounds like a gold-star BFF to Caroline Wozniacki (the kind who slips nice notes in her tennis bag after destroying her on the court), a really good sister, and a fun person to go to the Bahamas with — so long as you don't want to hit a few balls back and forth.