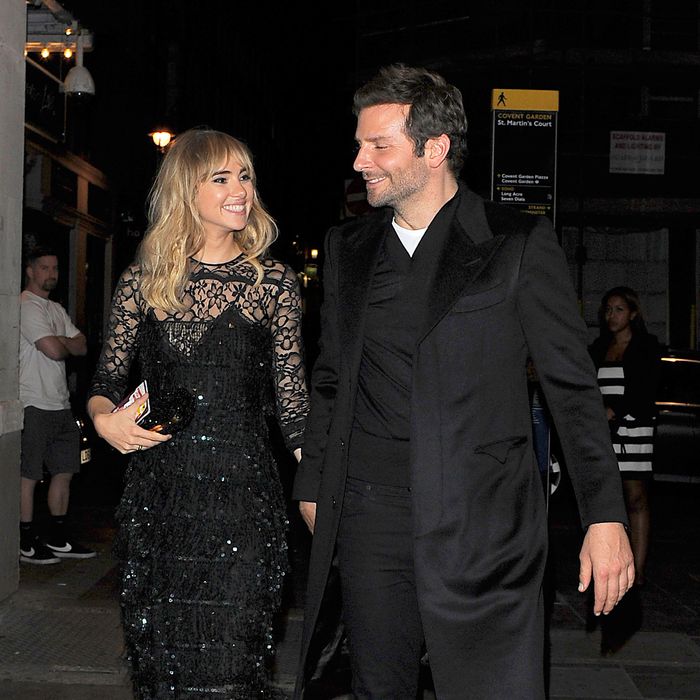 Waterhousecooper.
Photo: Keith Hewitt/GC Images
E! reports that actor Bradley Cooper and model/actress/human Suki Waterhouse have broken up after two years of posing together for various photographed events. The couple has been dating since 2013 and we just noticed their last names are two thirds of giant financial firm PricewaterhouseCoopers. Did you know this? Did they? Have they been using it as a cute couple name this whole time and we're just catching on?
Waterhousecooper, sad to see you go. Now that we know the abundance of puns we could have made, it feels like this relationship was cut down in its prime.