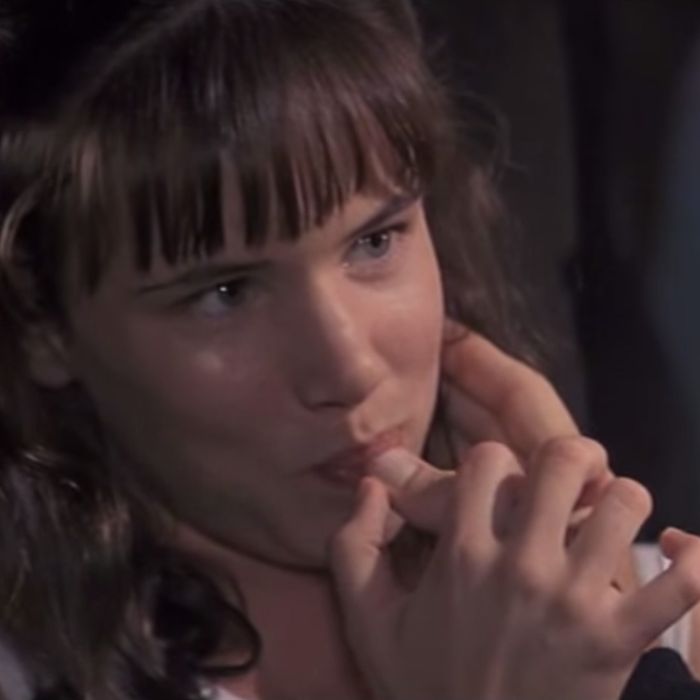 Juliette Lewis executes a finger blowie in Cape Fear.
Photo: Universal Pictures
This week, Cosmo introduces us to an apparently novel sex act, with the article "How to Give a Finger Blow Job."
What, pray tell, is a finger blow job?
Cosmo gives easy-to-follow instructions for this new/old sexy sex move: "Bring his hand to your mouth and flick your tongue from left to right against his palm. Then suck each finger, softly scraping his fingertips with your teeth. He'll get a taste for just how clever your tongue is." You are basically giving "a preview of what you'll be doing to his dick."

While Cosmo recommends trying this tonight or even right now, there are still some things to consider before blowing a hand: dirty fingernails, and actual versus reported hand-washing habits. Also, these lingering questions:

1. If I thoroughly lick my fingers after a really good meal, am I self-fellating?
2. Babies often suck their fingers. Is acting like a baby sexy? Will other baby moves — crying, demanding toys, mispronouncing words in a high-pitched voice — also work as seduction tactics?
3. Is it cool if I shake up the heteronormative blow-job dynamic and make him suck my fingers?  
4. Are disembodied hands in play? Mannequin hands? Doll hands?

Awaiting your response. Please and thank you.