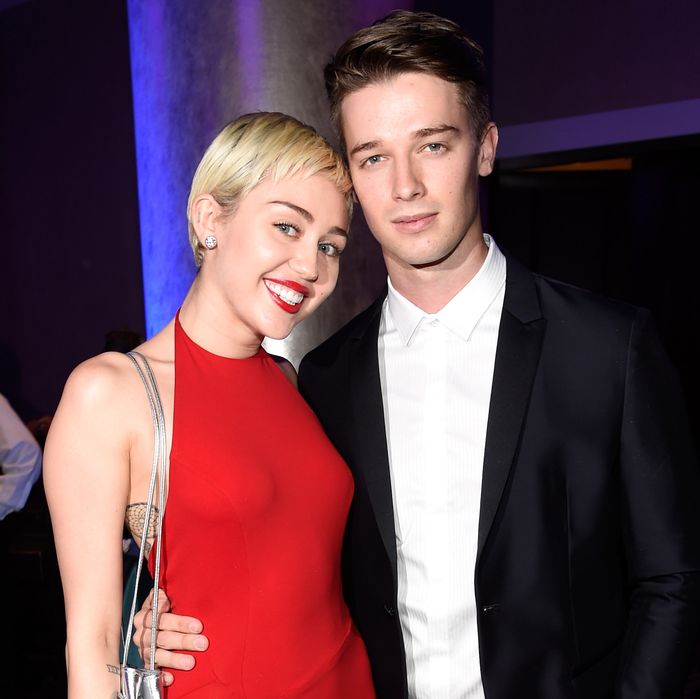 Miley Cyrus is also an M-word. Here she is with Patrick Schwarzenegger.
Photo: Kevin Mazur/Getty Images
According to a TMZ headline, there is an M-word and Miley Cyrus is dropping it. In the words of the site's bolded announcement: "Miley and Patrick / In Love, and Dropping the M Word."
Patrick is Miley's beau, Patrick Schwarzenegger. He also drops the M-word. But what is it? Is it something like a Beetlejuice, where if you say it an arbitrary number of times, it will appear? A Mordecai? A monster? A Michael Keaton? Or is it something some people have and everyone wants that no one likes to talk about? (Money; mustaches.) Is it tabloid kryptonite? (Mundanity.) Or is it a word that begins with the letter m that is simply too ridiculous to even try to spell? (Mississippi; mnemonic.) Those are the options. What did you vote for? 
Well, sorry to say, you are wrong and I was wrong, too, because the M-word is marriage and Miley Cyrus and Patrick Schwarzenegger are talking about doing that.