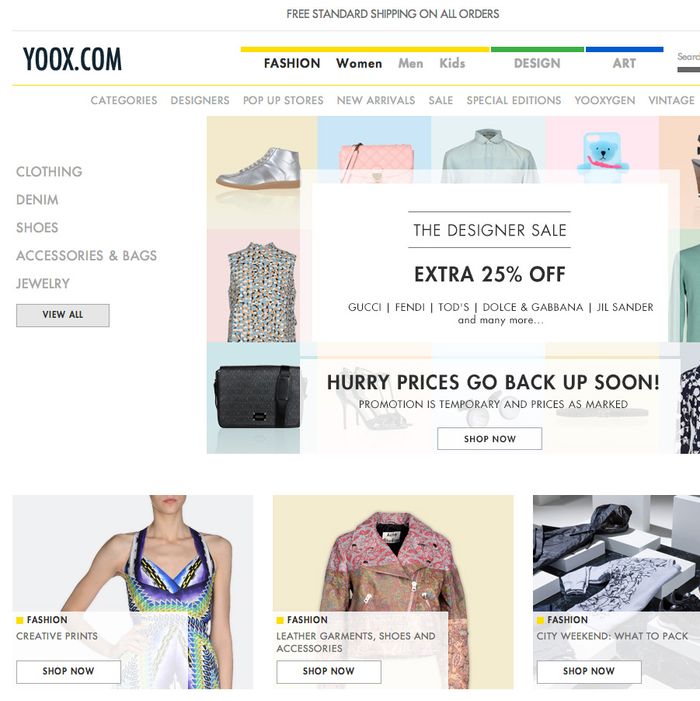 The Yoox homepage.
Photo: Courtesy of Yoox.com
Could two of the biggest retailers in the online space be joining forces? Following a persistent rumor last week that Amazon was considering snapping up Net-a-Porter, another suitor has entered the fray, and this time, the company itself is confirming the reports. According to Reuters, Yoox Group has officially said that it's in talks with Net-a-Porter owner Richemont, saying "a potential business combination" was under discussion. Richemont — which is said to be interested in retaining a stake in the company — also acknowledged the talks in an official statement.
While last week's rumors suggested that Amazon was looking to build up its luxury cred, Yoox, whose entire focus is the luxury market, could forge the Wonder Twins of luxury ecommerce. Good news for those of us who prefer one-stop shopping.