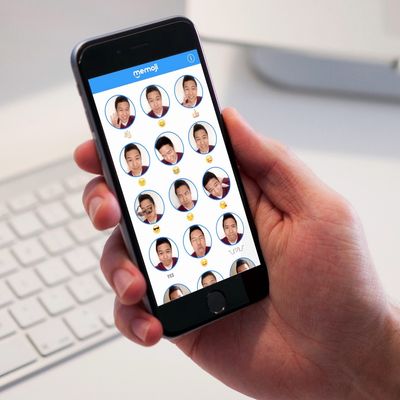 Memoji Keyboard.
Photo: Courtesy of Memoji
Have you ever scrolled through the standard emoji gallery and thought, Something is missing and that something is an emoji of my face? Of course you have, and everyone else has, too. Everything would be better if you were involved.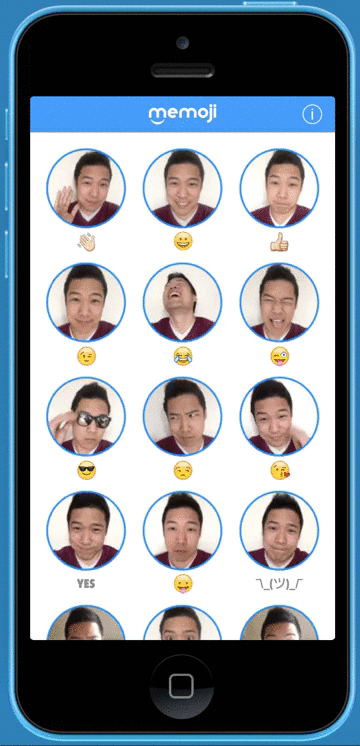 Memoji Keyboard creates a personal set of photographs and GIFs of your very own round, wonderful, expressive face. Founded by self-described selfie connoisseur and former Apple engineer Johnny Lin, the keyboard launched last week. It prompts users to make their own versions of the "emoji classics," such as Sunglasses Emoji and Smiling Emoji and One-Eye-Shut-Tongue-Out-Possibly-Convulsing Emoji. Enjoy communicating with your face!