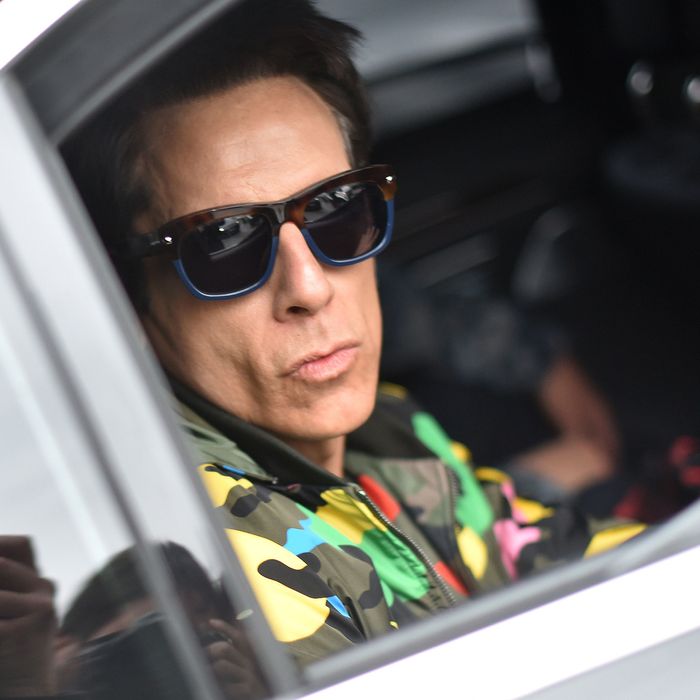 Photo: Jacopo Raule/Getty Images
And they say that fashion people can't laugh at themselves: Earlier today, Ben Stiller and Owen Wilson reprised their roles as Derek Zoolander and Hansel for a walkoff in the middle of the Valentino show in honor of the news that Zoolander 2 will hit theaters on February 12, 2016. Like clockwork, social media exploded: Editors tweeted and Instagrammed from the show as Stiller "borrowed" a Vine star's phone to take a Snapchat selfie; Derek and Hansel met with Anna Wintour backstage and then staged a photo shoot in front of the Eiffel Tower with Mr. Street Peeper's Phil Oh. Snapchat even introduced a special "Blue Steel" filter in honor of the occasion. Here, the best social-media reactions to Zoolander's Paris Fashion Week moment, all in one place:
First, Derek hyped himself up the best way he knew how — but instead of seeing his reflection on a spoon, he used a selfie stick.
Prep also involved a custom Snapchat filter that let everyone know that look was indeed Blue Steel.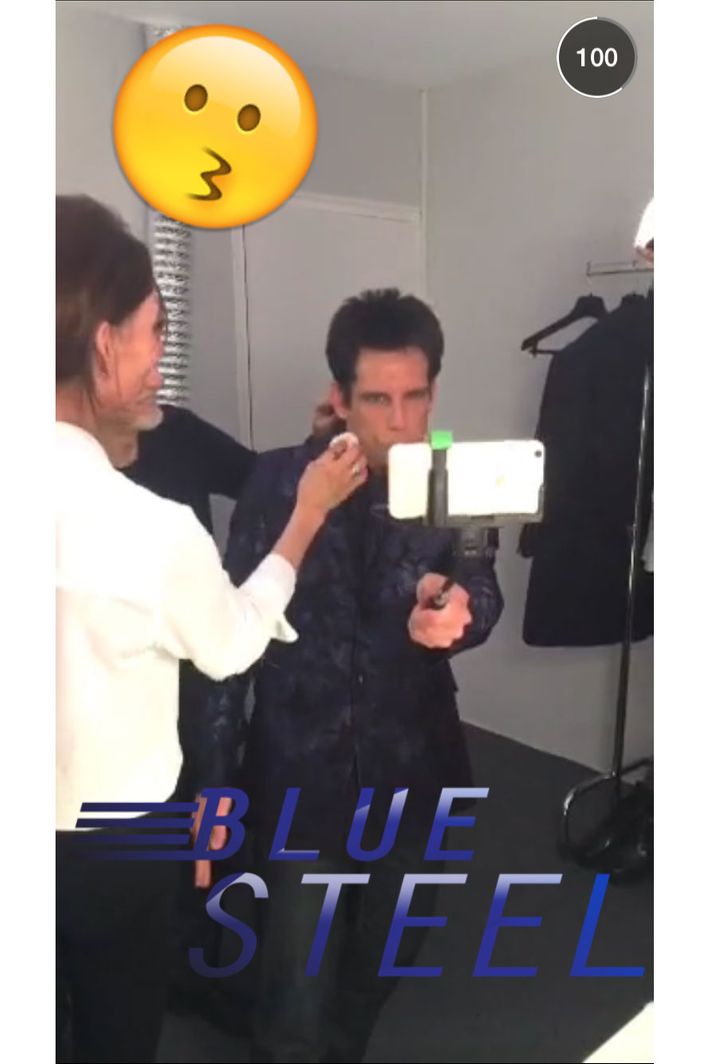 Multiple people added the backstage look on Snapchat's Paris Fashion Week story before anyone else knew what was going on.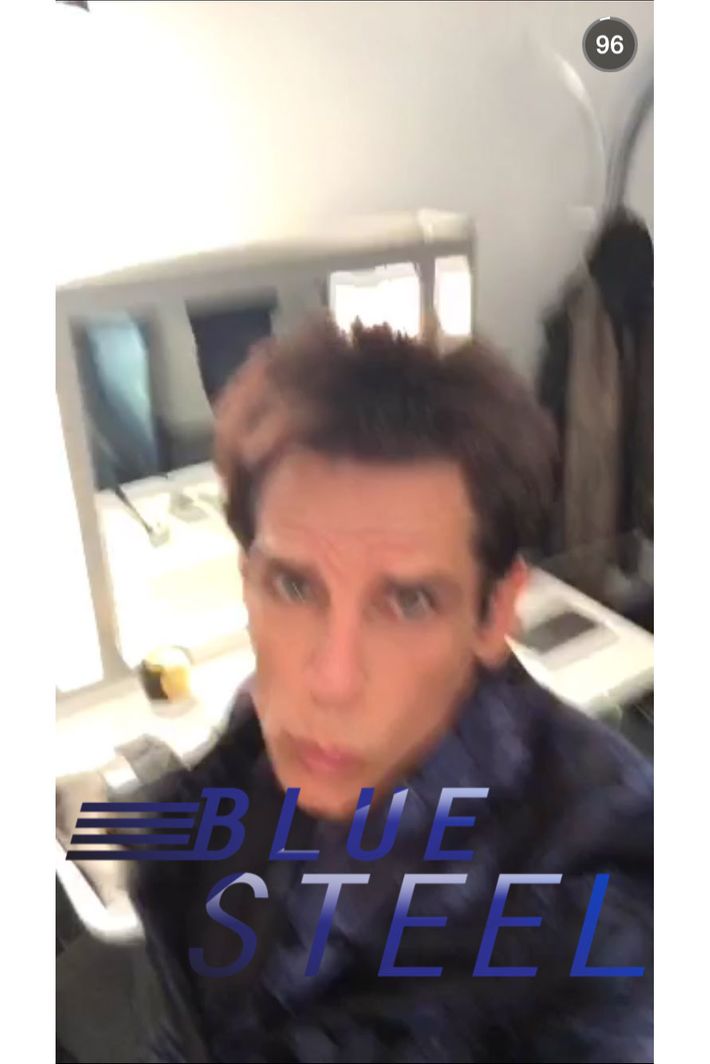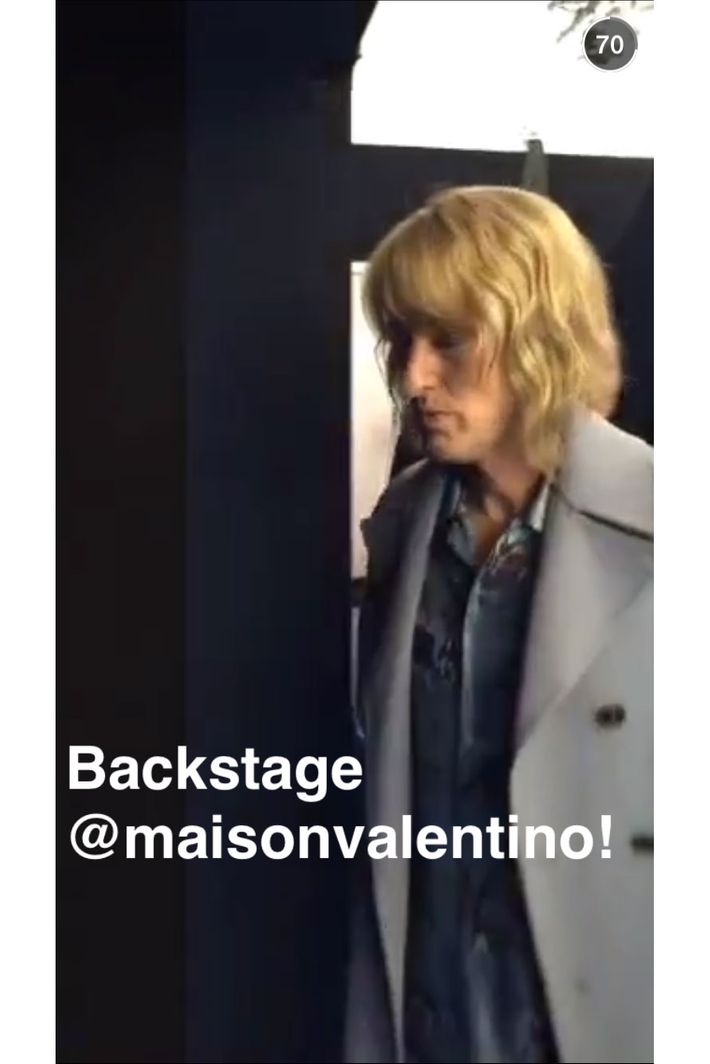 Once they took to the runway, however, it was immediately clear … IT'S A WALKOFF.

Valentino's designers Maria Grazia Chiuri and Pier Paolo Piccioli said the grand finale was about having fun.
On the runway, Zoolander "stole" French Vine star Jerome Jarre's phone in order to take a selfie.
(Images from the show were also uploaded to Snapchat. Snapchat's so hot right now.)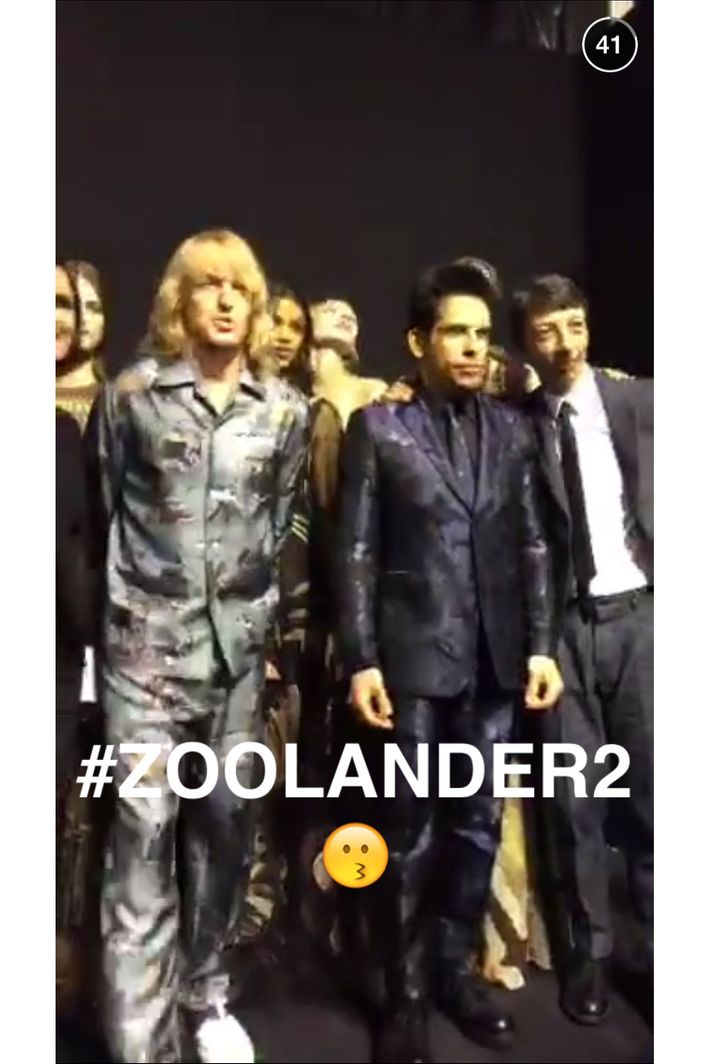 Zoolander and Hansel couldn't leave the show without saying hi to the other models first.
But leave they did — and they headed straight to the Eiffel Tower for a photo shoot with Mr. Street Peeper's Phil Oh and some obliging IMG models.
Sadly, David Bowie was not of service to judge the walkoff, and we still have so many questions. Were Rufus, Brint, and Meekus looking down from the great gas station in the sky? Do you think Alexander Skarsgård is on the phone with his agent? Was the Derek Zoolander Center for Kids Who Can't Read Good and Wanna Learn to Do Other Stuff Good, Too ever built?
One thing's for sure: We'll be counting down the days until February 12 — maybe you can sneak an orange mocha Frapuccino into the theater?