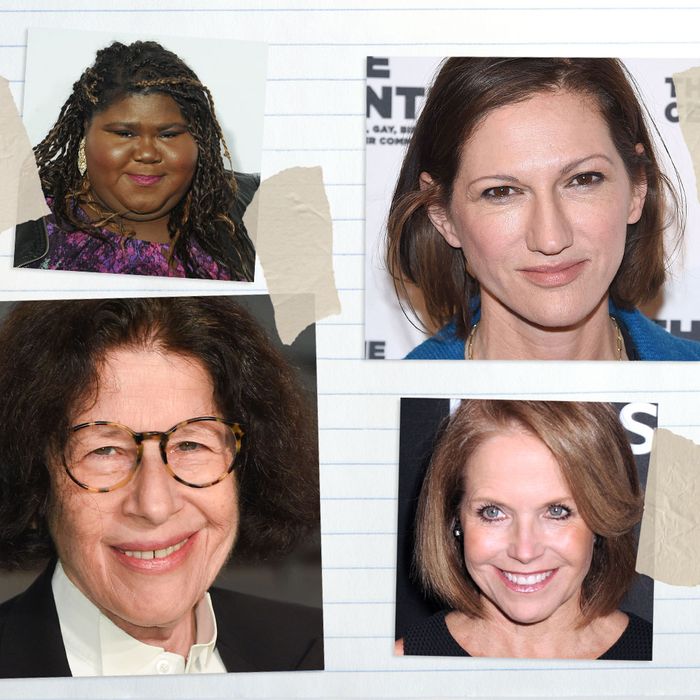 This week the Cut explores the messy, loving, spiteful, supportive, competitive, joyful, and funny sides of friendship.
While the "It" social-media platform or Kardashian may come and go, there's one part of high-school culture that remains stubbornly unchanging throughout the years: the cliques. Jocks sit with cheerleaders, theater geeks keep to themselves, and mean girls inflict emotional scars that last a lifetime. Even future celebrities aren't immune. The Cut talked to a host of famous women on where they fit in — or didn't — way back when. Which iconic designer was once a self-described mean girl? Which Academy Award–nominated actress was a former nerd? Read all their answers below.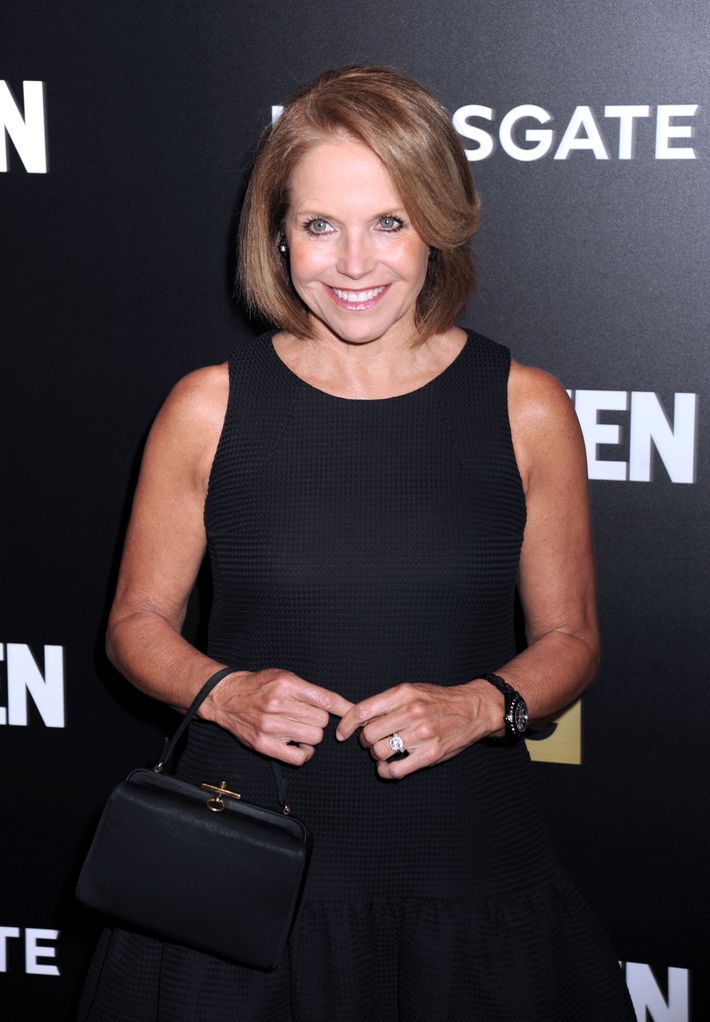 1. Katie Couric
"I was comic relief, maybe? And a little bit of the ringleader, because I was a little bit bossy. Oh, wait, let me rephrase that: I had strong leadership skills. You're not supposed to say 'bossy' anymore."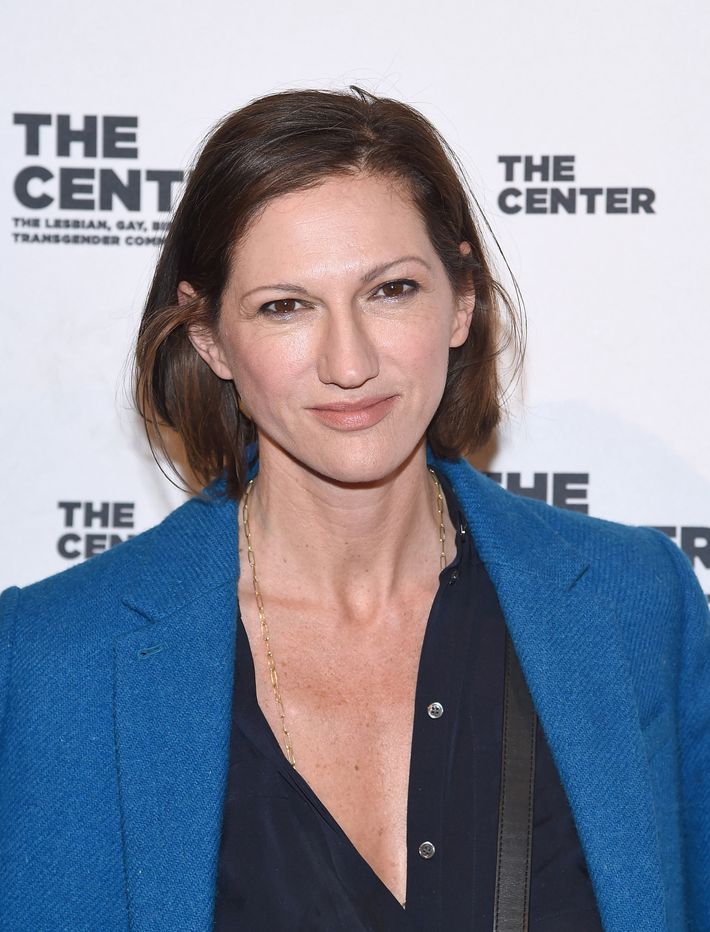 2. Jenna Lyons
"I was definitely not the coolest kid in class. It was hard; I was so awkward and so much taller than everybody else. I didn't get a lot of dates. I would listen to the Cure over and over. I knew every word to every song. There were a lot of popular girls, and it's interesting — all the girls who were really pretty in high school, I don't know what they are doing now. When you're not popular and you're not the pretty girl, you have to work harder to figure out your place in the world. It's not as obvious where you're going to fit in. At the time, it doesn't feel so good, but maybe it's for the best."
3. Dakota Johnson
"I was the underdog. I had zero friends. I didn't really go to school."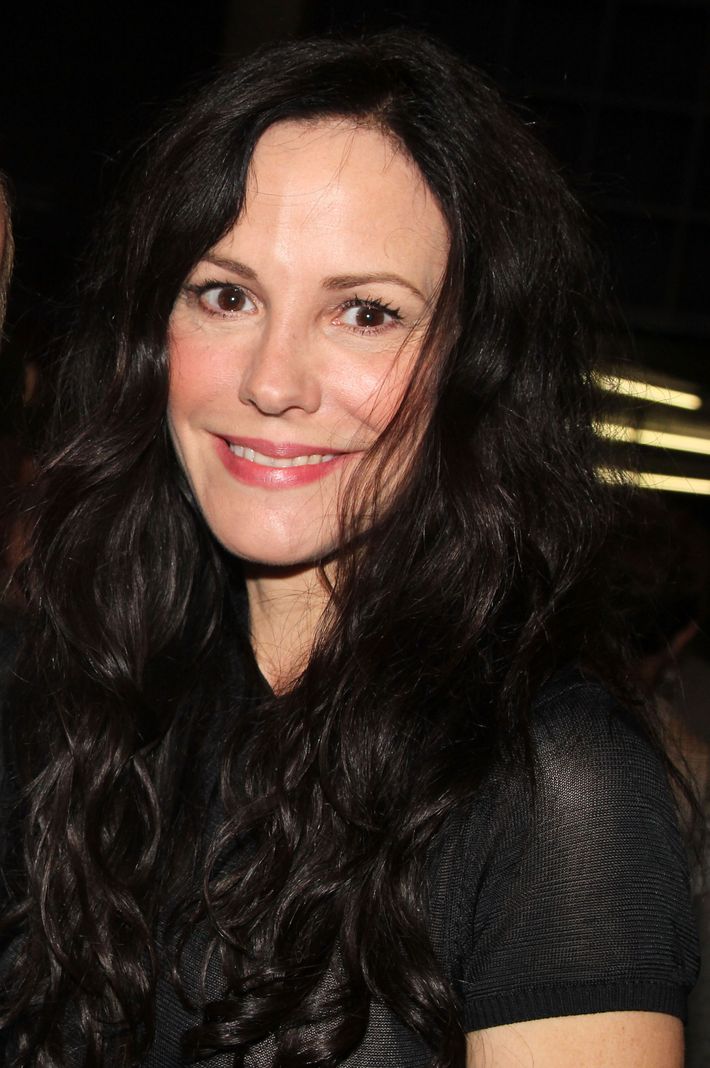 4. Mary-Louise Parker
"I wanted to be in a [clique] and no one would have me. [Laughs.] I wasn't a very popular kid, but by time I was in high school, I hung out in the barrio a bit. And that's where I met my one and only friend. So I hung out down there mostly."
5. Debi Mazar
"I was the kind of girl that liked to navigate between all the different cliques. I would hang out with the black girls, the Puerto Rican girls, the white rock and rollers, Irish, Asian. I'm a New Yorker so, like, you know, I was the girl that used to like to go in all the crowds. I was cool. I was also like a little weird, because I didn't fit into any clique. I never wanted to. I rolled solo."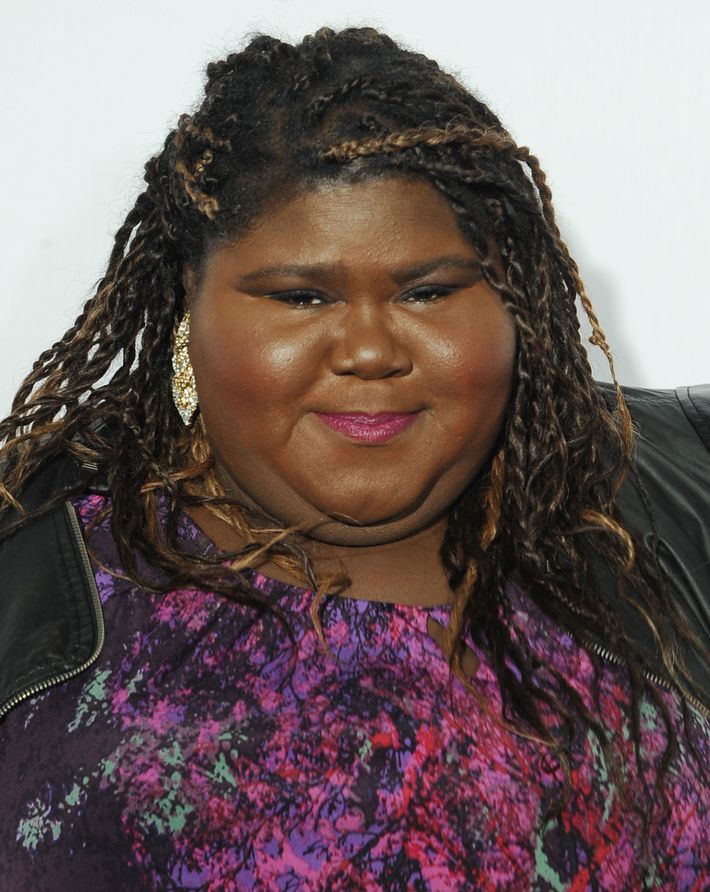 6. Gabourey Sidibe
"I went to junior high on the Lower East Side of Manhattan and most of the kids I went to school with — it was predominantly Latino, so Dominicans and Puerto Ricans. And I remember that there were four black girls in my class and I was one of four and we were cliqued up just because we were black. And it wasn't like, 'We hate Puerto Ricans.' It wasn't like that at all. We just cliqued up because we were the only ones that were black. I wasn't like a mean girl. My junior high was pretty small. There were two classes for each grade so, you know, everyone just hung out. Everyone was mean and also nobody was that mean."
7. Diane von Furstenberg
"I was the leader. We were mean. When I was a teenager, I was nice. Before that, when I was very young, I was mean. But then I learned that it is better to be nice, so I became nice."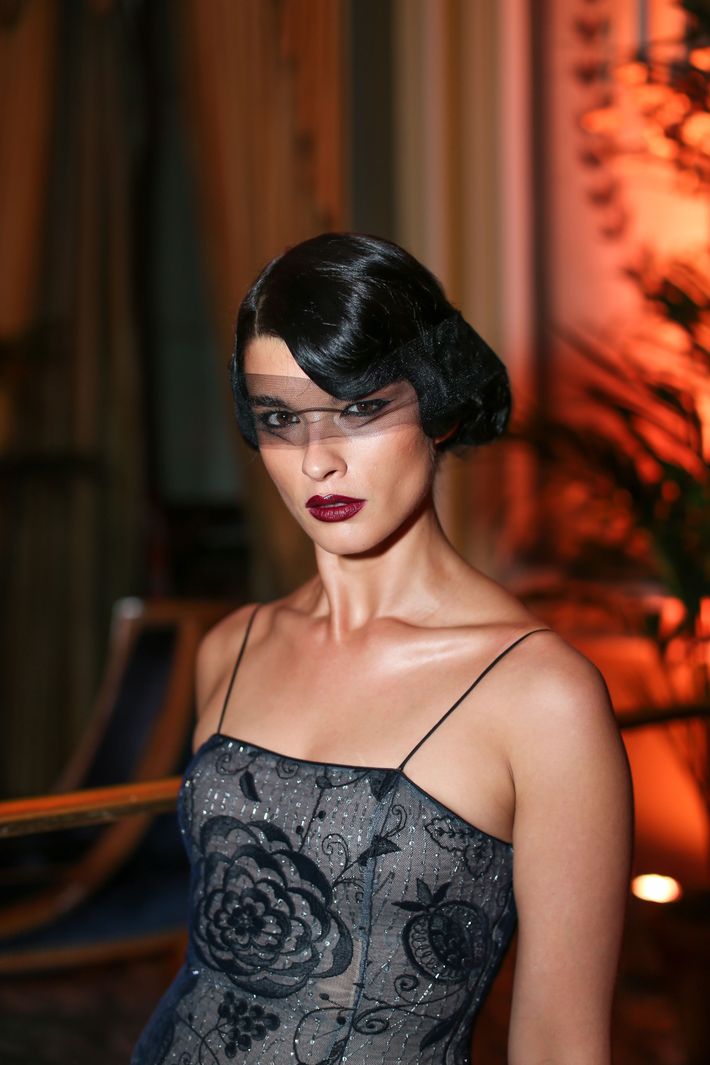 8. Crystal Renn
"I was the chameleon, and in a way, I'm kind of like that now. I would have a 'goth friend' because there was that side of my personality. And then there were the skater music kids. And then I did cheerleading. I was in student council. But I was also into art. I was absolutely obsessed with photographs as a teenager. All of my friends had these heartthrobs or whatever you want to call them on their wall. I had Steven Meisel on my wall because I thought he was rad and I was interested in photographers, because I already knew I was going to be a model basically at 14. But I found the few that were special from each clique. I always look at people as individuals. If you're cool, you're fucking cool, and that's all that matters."
9. Eva Chen
"I was a complete nerd in high school. I still consider myself as a complete nerd. I went to Brearley, a private all-girls school on the Upper East Side, but it was the anti–Gossip Girl kind of school. My clique was comprised of, like, three books, my mom, and myself. That was my sad, nerdy clique."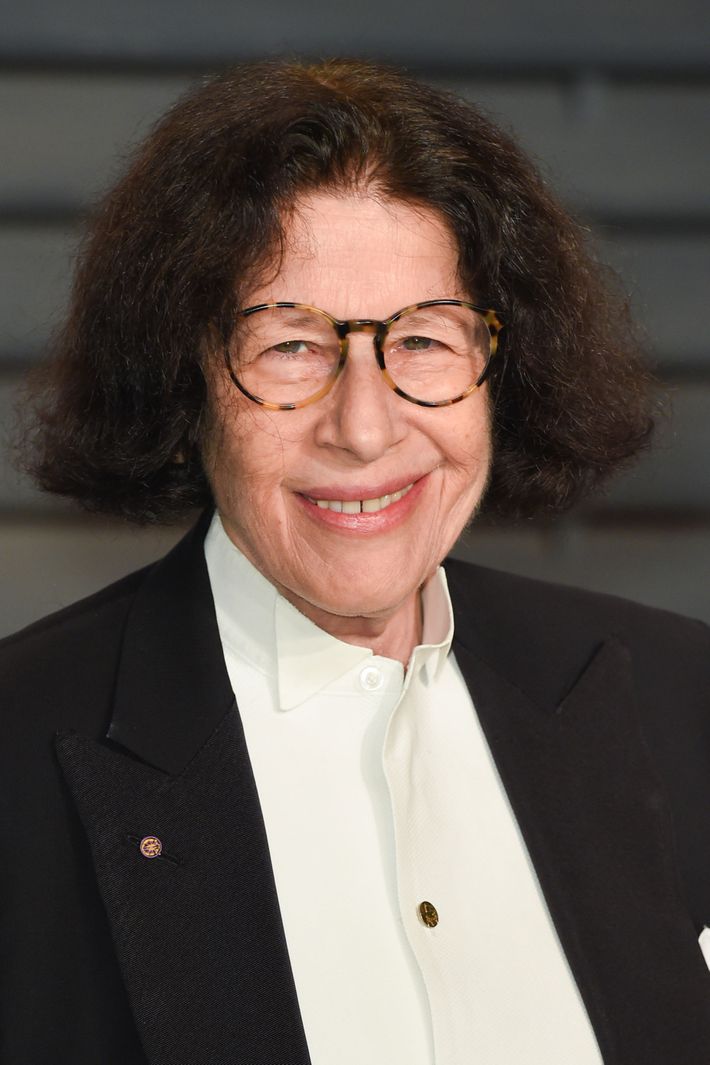 10. Fran Lebowitz
"Of course there were cliques in high school. I have bad news for all these people: It persists into adulthood, old age. It might be worse when you're in school because you have fewer people to choose from. But people don't actually improve as they get older. They just don't. Truthfully, here's what I've always done in high school and in life: I've not belonged to any one clique. I'm a floater. It's as simple as that."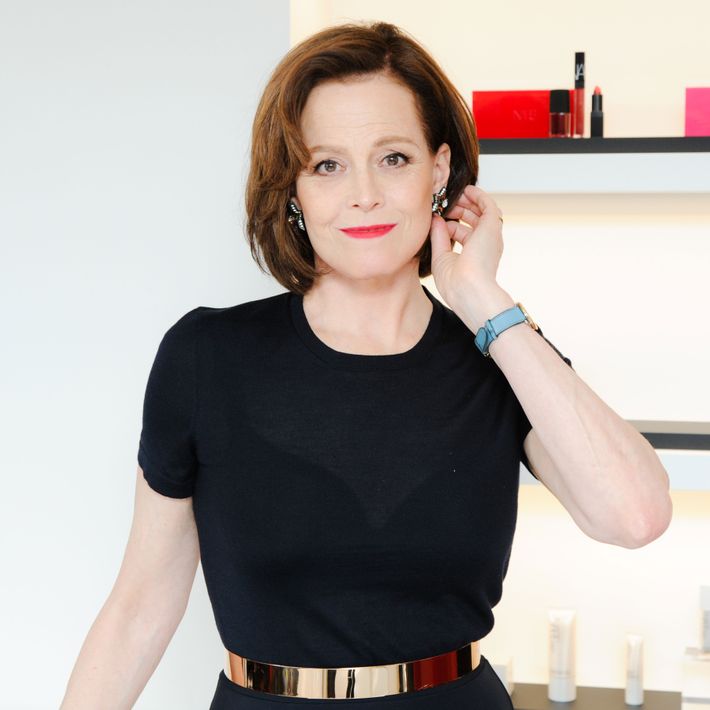 11. Sigourney Weaver
"I was sort of in the nerdy group, and we read a lot of books and we thought we were really cool and we didn't want to be like anyone else. We didn't want to be like the cheerleaders or anything; we wanted to be like Virginia Woolf."
12. Sutton Foster
"I guess I was a theater geek. I don't know. I mean it was like the only place that I really fit in. There wasn't really a head honcho — I wouldn't say that. We were just sort of all kind of like little theater nerds."
13. Alicia Vikander
"I was kind of not the popular girl; I was definitely not the bullied girl; I was really just one of the good girls. [Laughs.] I had a very small group of friends. I probably bloomed in my later teens. When I went to ballet school at American School of Ballet for a summer course, I kind of got that 'so what kind of girl are you?' And we didn't really have that, in the same sense as I realized American culture has; it was never really a thing where I'm from, culturally."
14. Edie Falco
"I think we were called by the other people, the nerds. That was it. I was in the choir. I spent a lot of time in the art classes. There was nothing fancy or cool about it. It was a little horrifying, in fact. There was one group we called the circus people. I think it was just because they bought a lot of crazy clothes from thrift shops, so they always looked a little bit like clowns and like they had dressed up. I kind of tiptoed my way through school hoping nobody would beat me up."
15. Anna Chlumsky
"I was in the band. I was a band kid, first chair clarinet. They didn't name themselves or anything. It was just by who sat at what table in lunch. But everyone was pretty cordial in my school. It was a really small school. We were all there to avoid gang-related activity at the other school, so I think we were all happy to be there."
Reporting by Kylie Gilbert, Jada Yuan, Trupti Rami, Ericka Goodman, Bennett Marcus, Sarah Caldwell, Vanessa Kalman, and Tory Hoen.