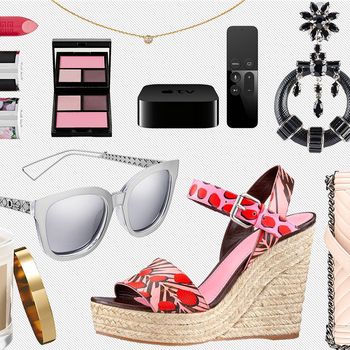 When it comes to Mother's Day gifts, it's pretty easy to shop for your own mom, but what about your significant other? Yes, you can technically show how grateful you are every day, but that's just taking the easy route. This is the moment to get her something she wouldn't necessarily buy herself. In the spirit of spoiling her, the Cut presents 13 luxurious gift ideas. You can go the safe route and get her a classic Chanel bag she'll wear for years to come or a gorgeous yet subtle Cartier necklace that can be worn every day. From a delicious rose candle to cool sunglasses, click ahead for 13 ideas that'll make her very happy.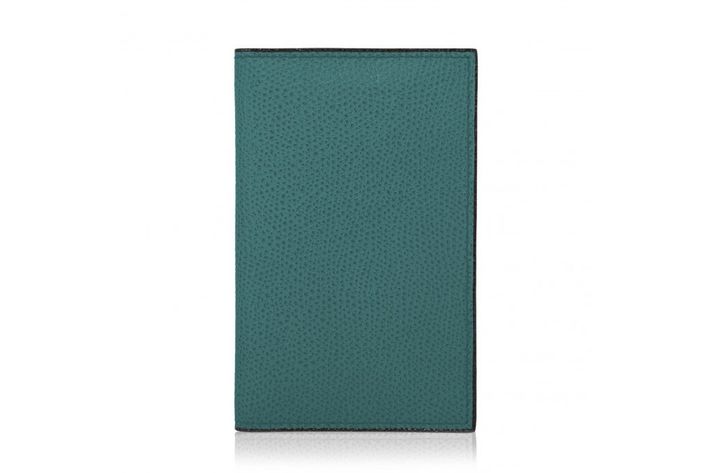 Subtle things can make the biggest impression on people — like when she slips a business card out of a chic holder and not from the dredges of a wallet.
Valextra business-card holder, $290, Valextra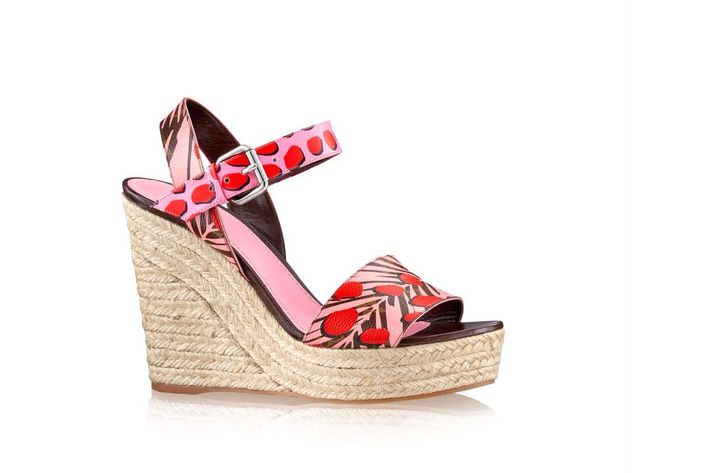 Between the espadrille silhouette and all of the pretty colors, it's exactly what she'll wear with dresses all summer long.
Louis Vuitton hibiscus sandal, $825, Louis Vuitton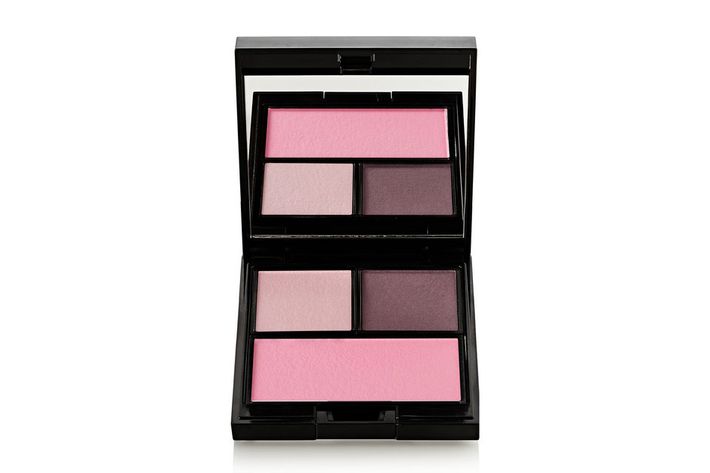 The sleek geometry of this Japanese-made eye-shadow-and-blush palette make it look almost like a Mondrian painting.
Surratt Beauty Pret-A-Porter Eye Shadow Palette, $89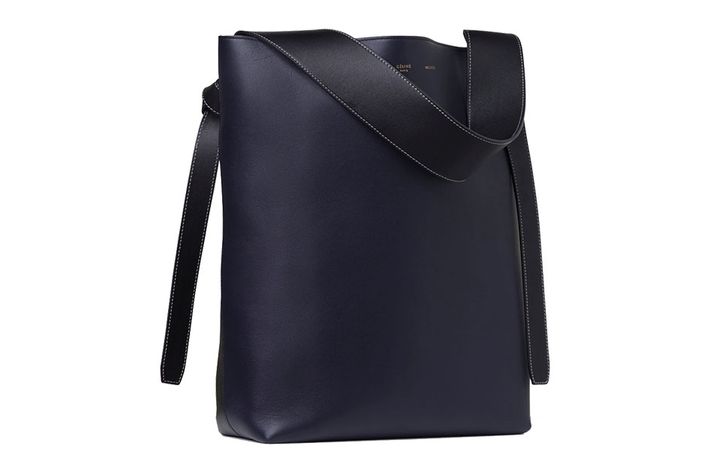 She's not interested in your standard, boring tote. This black-and-navy version features a single knotted strap and has enough room for all of her work needs.
Céline twisted cabas, $2,200, at Céline locations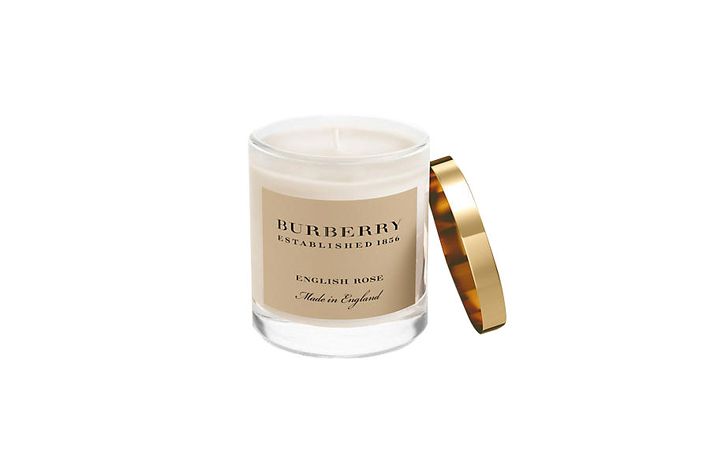 A candle that smells like a garden of English roses will make any room in the house smell cozier.
Burberry English Rose Fragranced Candle, $80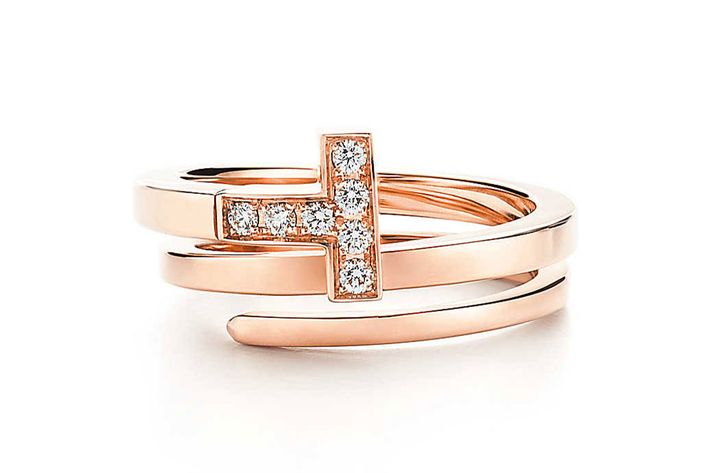 Give this ring as a delicate alternative to a wedding band.
Tiffany T wrap ring, $2,300, Tiffany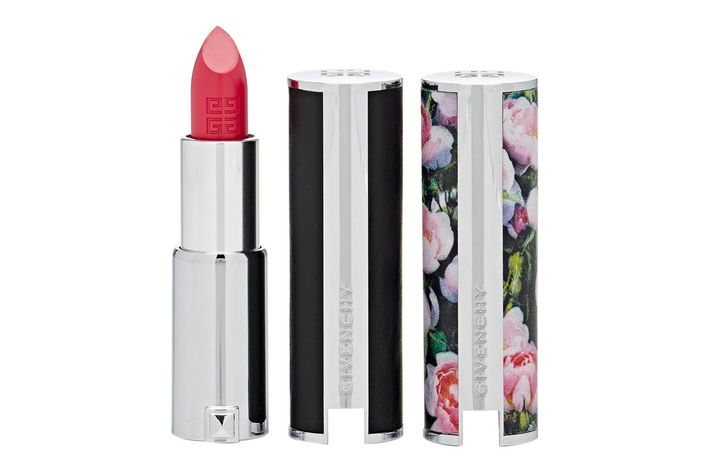 She never knew her lipstick case needed a leather case — until she saw this limited-edition one, printed in Givenchy's haute couture fabric. And hint, hint, there are matching heels.
Givenchy Magnolia Couture Edition Le Rouge, $38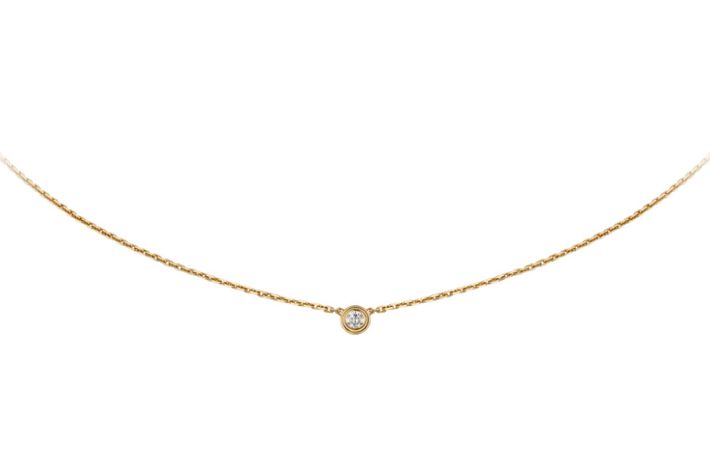 The best jewelry splurge is the one you can wear every day, like an ultra-delicate diamond necklace that compliments any outfit.
Cartier Diamants Légers necklace, $890, Cartier
The second-best jewelry splurge? A giant statement piece that can make even the most boring getup feel special.
Prada Saffiano leather-and-crystal earrings, $730, Prada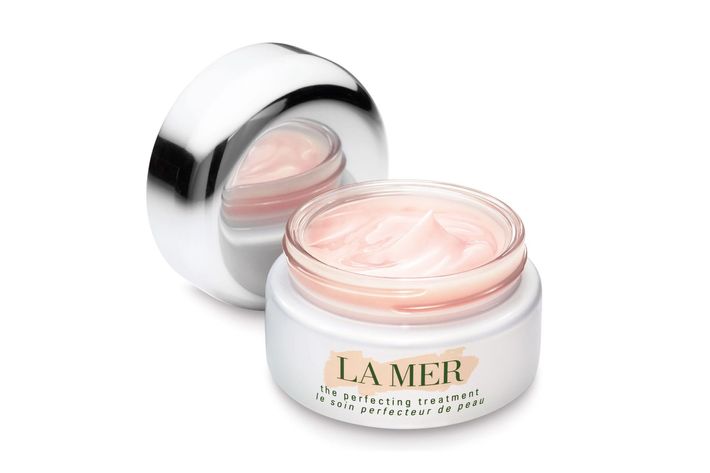 You can only finish off your La Mer with more La Mer. This new perfecting treatment acts as a finisher, sealing in all your skin care before makeup.
La Mer the Perfecting Treatment, $240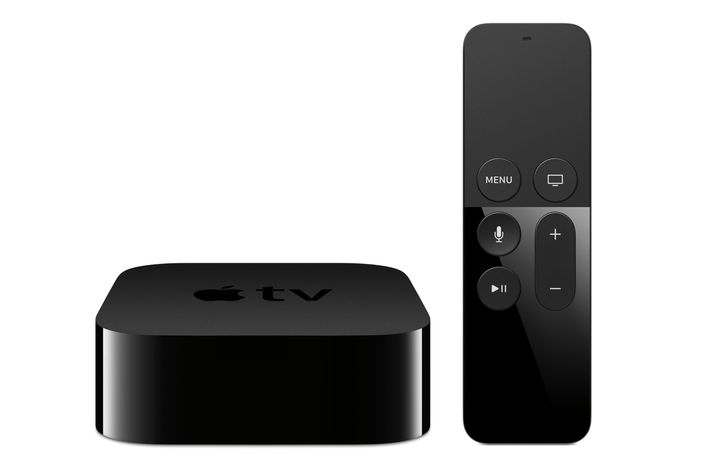 Because the best way to spend quality alone time usually involves binge-watching a television show or five, this Apple TV will be much appreciated. The best part is the Siri Remote function, so you can just tell it to play Game of Thrones by shouting across the room.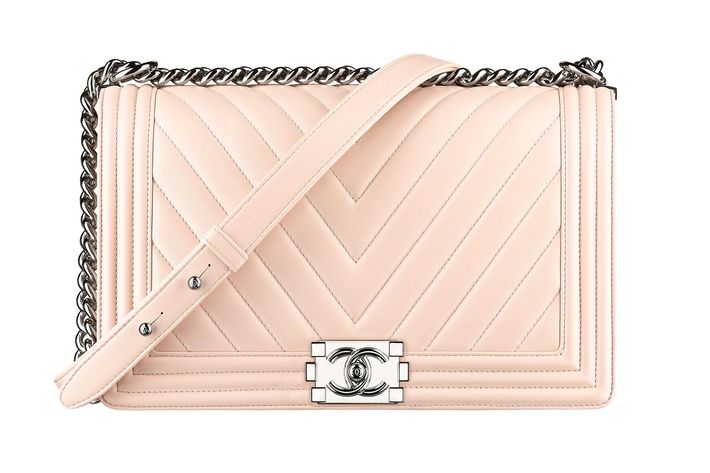 If you need to buy something you know she'll be thrilled to receive, there's nothing better than a classic Chanel bag.
Chanel calfskin bag, $5,200, at Chanel locations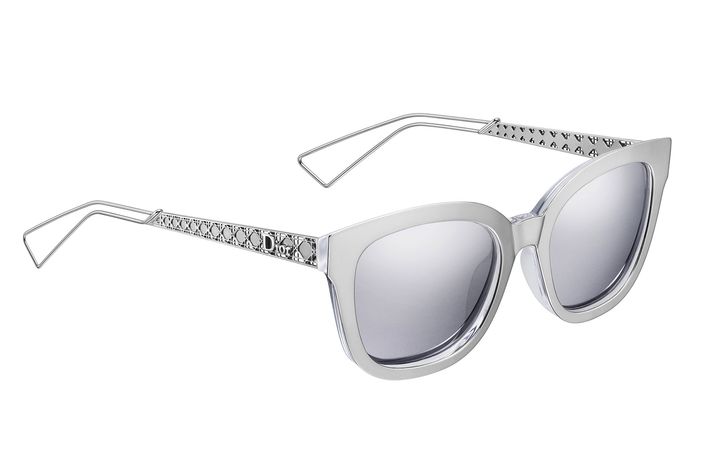 Cool, sleek, and perfect for hiding her lack of sleep.
Dior Diorama sunglasses, $475, Dior locations
This eye mask is an easy way to sit back and relax, and a subtle way to say, "I know how hard you work."