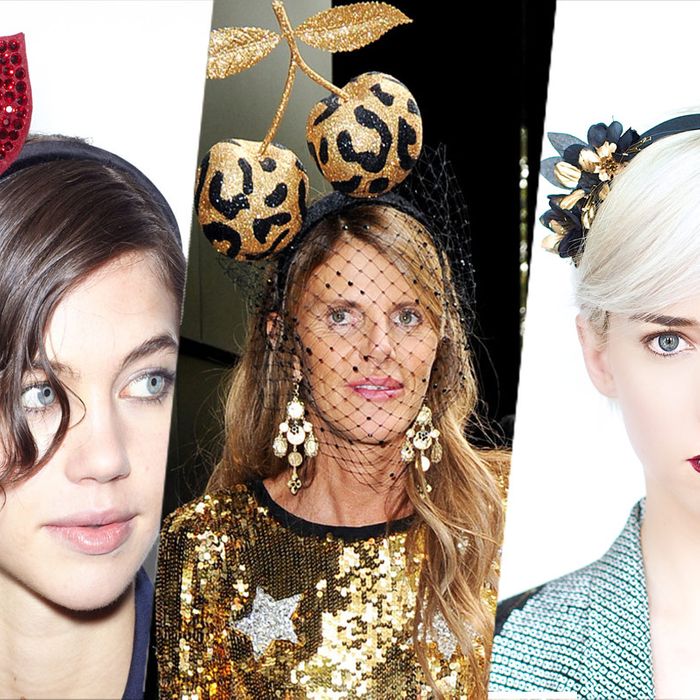 Back in 2011, the world was obsessed with a certain royal wedding, and with that obsession came a resurgence in the popularity of the once-moribund fascinator. While the average person can't exactly channel Princess Beatrice and wear a custom Philip Treacy headpiece, there is a new wave of designers who are creating pieces for the modern, fashion-forward woman.
Some, like Heather Huey, embrace the dark romanticism of more established milliners like Treacy, while others like Wilhelm's Megan Guip favor fanciful concoctions you'd see on a 21st-century woodland nymph. Piers Atkinson has emerged as a street-style favorite, championed by the likes of Anna Dello Russo for his charming, eye-catching designs that incorporate everything from gigantic cherries to mangled Barbie dolls to unicorns. Benoît Missolin bridges the gap between fashion and hat design in his editorial-friendly, whimsical designs. Rounding out the junior millinery crew: Gigi Burris and Molly Yestadt, both young women in their 20s who know exactly what their peers want to wear. Click ahead to see six designers who are changing the way women wear fascinators.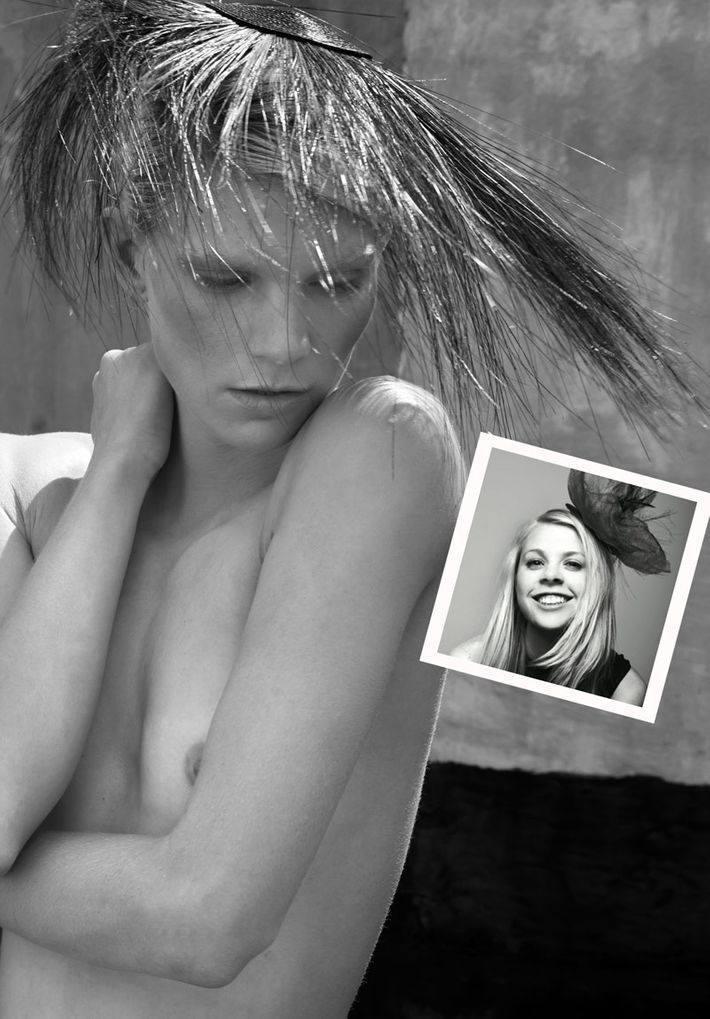 Gigi Burris
While studying abroad in Paris, Gigi Burris developed an interest in the old-school haberdashery shops of the city. "I loved the romantic aspect of millinery and using similar techniques that have been in place for centuries," she tells the Cut. Upon graduating from Parsons School of Design, she founded her label in 2010 with a youthful approach on the craft. Ranging from oversize straw hats to delicate veils to feathery spiked beanies, the line has drawn a following from women who aren't afraid to be weird badasses like Rihanna, Madonna, and Kate Lanphear, among others.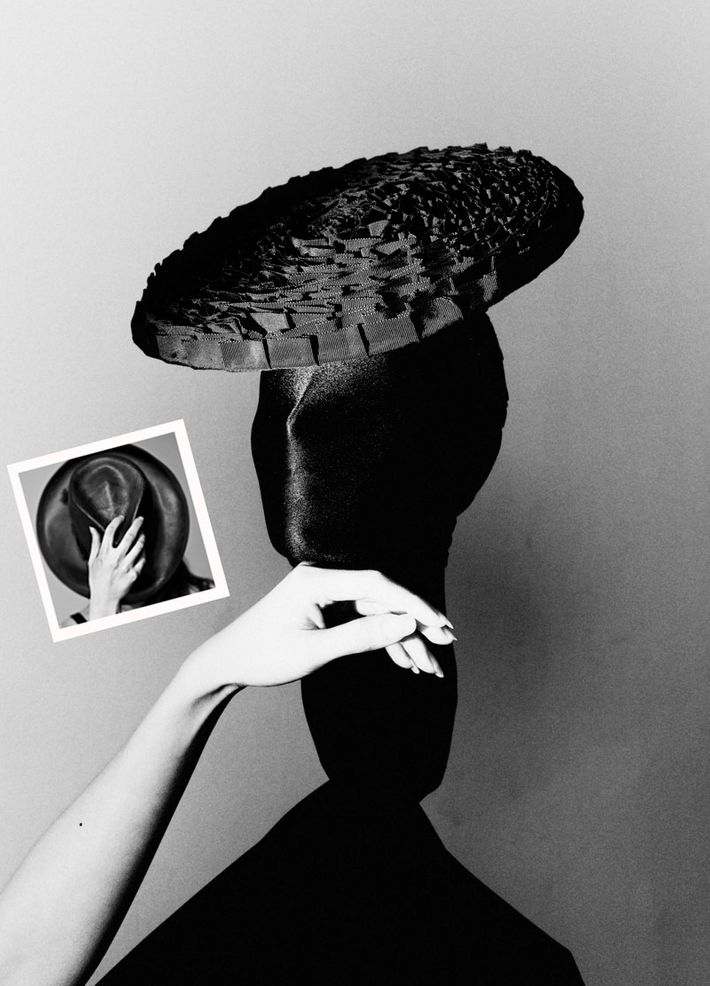 Heather Huey
When it comes to dramatic pieces, Heather Huey's work has the kind of dark romanticism you'd envision the late Alexander McQueen and Isabella Blow gravitating toward. After graduating with a degree in architecture and art history at Fordham University at Lincoln Center, Huey went on to study millinery at the Fashion Institute of Technology. "When I was a little girl, my mother and I used to watch movies from the '40s and '50s, what I consider the 'golden age' of hats. I was utterly captivated. I began collecting vintage hats from that era until I realized that I could actually learn to design my own collections," she explains. In 2005, she founded her own label, creating elaborate pieces that reference everything from bondage to nature to architecture. She's collaborated on pieces for the likes of Thakoon, Simon Spurr, Siki Im, and Christian Siriano while also being an editorial favorite among photographers like Paolo Roversi and Steven Meisel.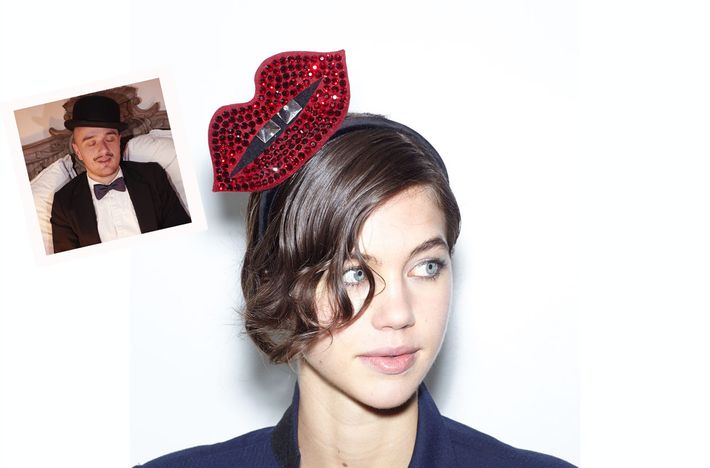 Benoît Missolin 
Unlike others on this list, Benoît Missolin began his career in apparel design. First apprenticing under Christian Lacroix, Missolin also worked under Thierry Mugler and Jean Colonna, and was assistant to Fred Sathal before establishing his own line. After winning the Swiss Textiles Award in 2002, he expanded his line but noticed his whimsical, humorous headpieces selling more than the actual clothes themselves. Missolin switched over to millinery but still approaches his work from a fashion standpoint, "I keep to the same inspirations, such as the bunny ears, the lips headband, and a heart 'bibi.' I'm obsessed with the '50s, though circus and Western are also themes I love."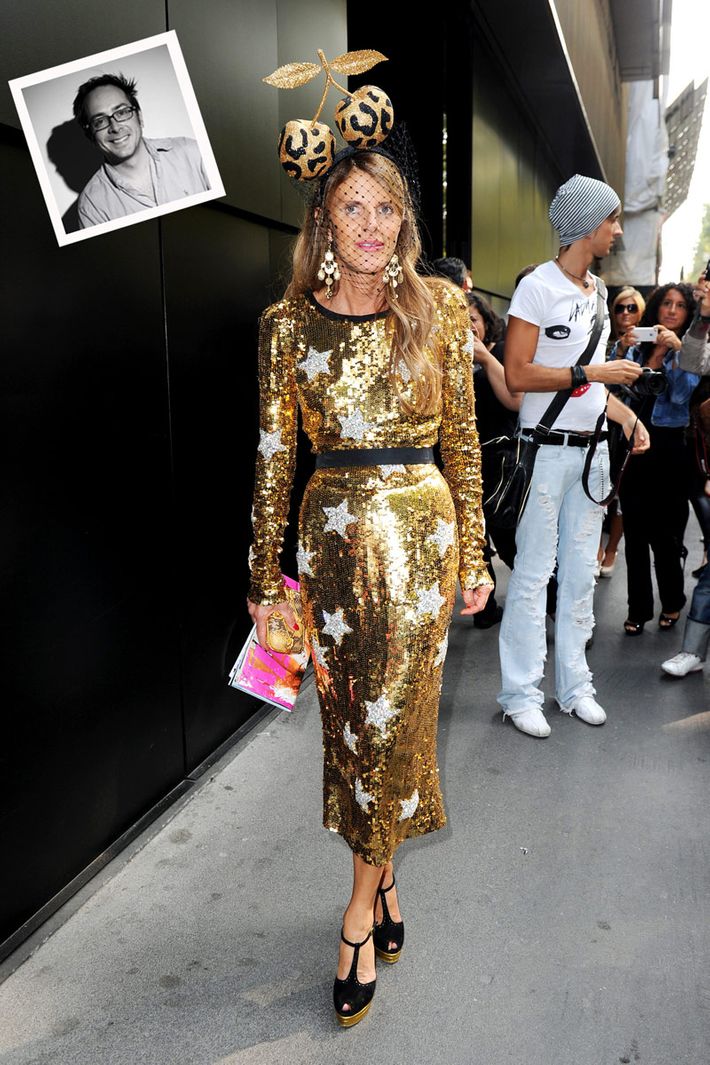 Piers Atkinson
Given how eye-catching fascinators can get, it's not a surprise that the street-style set embraced wearing them. Anna Dello Russo was an early champion for Piers Atkinson's work, most notably wearing his cherry fascinator-headband hybrids to fashion shows and parties. Atkinson began his career in public relations, working for the visually striking Zandra Rhodes before establishing his millinery business in 2008. "My mom made [hats and headpieces] for the opera houses in London and for Glyndebourne, so my sister and I made copies out of the leftovers for her dolls! I never considered making them for a living, but I made some for friends to wear clubbing," he explains. That club-kid aesthetic is reflected in his work, with pieces that feature everything from googly eyes to sparkly unicorns to mangled Barbie dolls.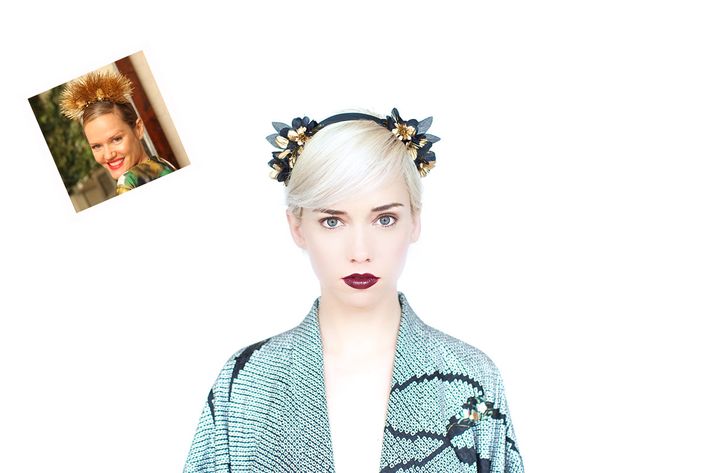 Wilhelm
Megan Guip can thank Instagram for her brand's growth. The designer spent 13 years working for J.Crew, but it was a chance dinner party that really led to her career in millinery. Guip designed a headpiece and the event's hostess loved it so much, she requested more for her guests. Eventually these designs wound up in the hands of girls like Mia Moretti and Cleo Wade, who eagerly shared them on Instagram, and Guip soon found herself fielding orders before she could even establish a website. Combining flowers, birds, and other natural inspirations, she veers away from traditional fascinator designs in favor of pieces that you'd envision a modern-day woodland nymph casually plunking on her head.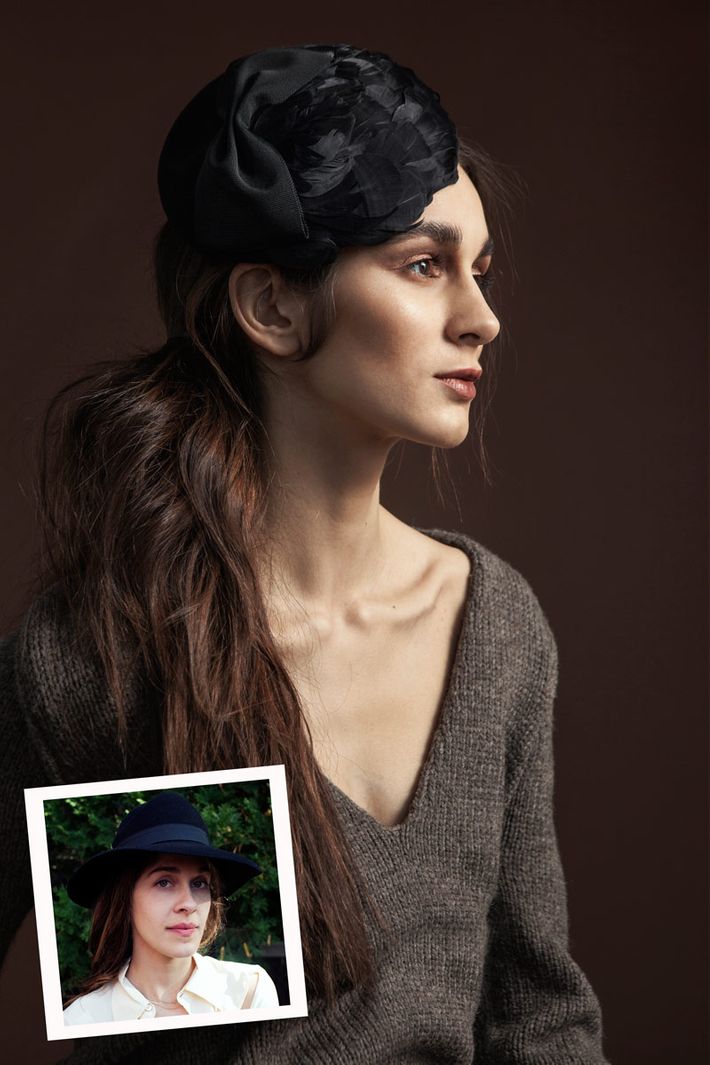 Yestadt Millinery
When Marc Jacobs notices your work within the first year of being in business, that's a good sign. Even better is when brands like the Row, Thom Browne, and 3.1 Phillip Lim are all eager to collaborate with you. Molly Yestadt, the designer behind Yestadt Millinery, is that lucky person. After graduating from F.I.T in 2007, she started the brand with Jane Pincus and soon found herself stocked in stores like Intermix and Barneys. Though you're more likely to see her fedoras and beanies being worn every day, she also knows how to do the whimsical, as seen with fascinators featuring pouf-y marabou or in the shape of candy conversation hearts.