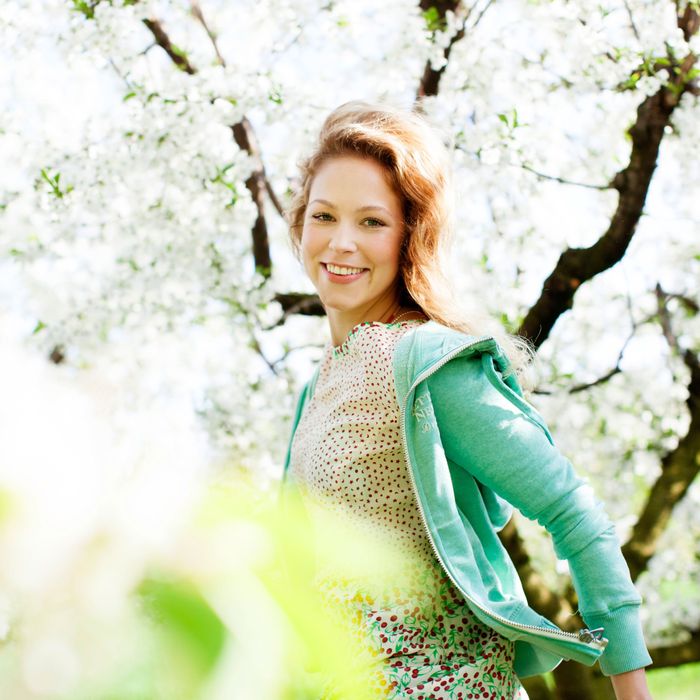 Photo: Oana Szekely/Corbis
Winter might mean dry, flaky skin — but in a few short months, it'll be about keeping your skin from being a gross, sweaty mess. To guide us through the warm-weather transition, the Cut spoke to aestheticians Sonya Dakar and Kate Somerville, dermatologist and Yale University School of Medicine associate professor Dr. Macrene Alexiades-Armenakas, and French editorial makeup artist Violette about how to transition skin from winter to summer without looking terrible. Read their tips, below.
Brace yourself for skin freak-outs. Even Dr. Alexiades-Armenakas uses the word "freak-out" to describe how your skin can react. "Get ready for red bumps, redness, and general havoc," she says. Dr. Alexiades-Armenakas recommends phasing out any moisturizers with petrolatum or oils, and switching to a more water-based formula. Try belif's the True Cream Aqua Bomb, which is a best-selling Korean moisturizer with the lightness of a gel but the hydration of a cream, or Clinique's legendary Moisture Surge Intense.
Keep exfoliating. Don't stop believing in exfoliating. As Dakar explains, in the summer, you'll be shedding more dry skin — and exfoliating will increase skin-cell turnover, which will keep skin looking glow-y and help prevent dead skin from clogging your pores. She suggests exfoliating one to two times a week. For the ultimate spring-cleaning of your pores, you can even try a light medical chemical peel (done at the dermatologist — not at home). Try Bliss's Micro Magic Spa-Powered Microdermabrasion Treatment, which contains tiny, tiny granules of volcanic pumice (really — although, from what volcano, no one knows) that function as exfoliating grains.
Don't get lazy about the SPF. As Somerville puts it, "Winter is a great time to repair skin. During spring and summer months, your skin care should shift from repairing to prevention." That includes wearing an SPF with a minimum of 30 and using a hydrating serum. Try Skinceuticals Physical Fusion UV Defense SPF 50, a sunscreen with a milky fluid formula that easily blends into skin and leaves zero oily residue.
Anticipate breakouts. Dakar and Dr. Alexiades-Armenakas both warn that breakouts can be part of the skin seasonal-transition process. If you are on a retinol, Dr. Alexiades-Armenakas suggests checking with your dermatologist to see if the concentration should be upped. But also keep your favorite acne-fighting products on hand. Try Indie Lee's Blemish Lotion and Renee Rouleau's Anti-Cyst Treatment.
Add cream to your makeup. Violette says, "During the summer, wearing foundation and powder makes your skin look kind of gross. Creamy blush gives a good non-texture, a little bit more glow." Her current favorite is Tarte's jellylike Cheek Stain. You'll also want to switch to a creamy concealer. "A liquid concealer removes more quickly with sweat," says Violette. Try Clé de Peau Beauté's Concealer.
Embrace your sweaty glow. "If you are hot and dry and sweaty, powdery textures will mix together and look terrible," Violette explains. She favors using Japanese blotting papers instead to blot oil and to remove glow from around the nose, chin, cheeks, and forehead. Try Tatcha's hero product, the Aburatorigami Japanese Beauty Papers.
Balance out your makeup. Accept that you are always going to look a little shiny this spring. Balance out the shiny look in your T-zone with light, velvety lip textures. Violette suggests patting lipsticks on with your fingers to get a transparent, but still pigmented, look. Try J.Crew's Troi Ollivviere Lipstick, named for the brand's longtime makeup artist, who uses the same lipstick technique for the catalogue.