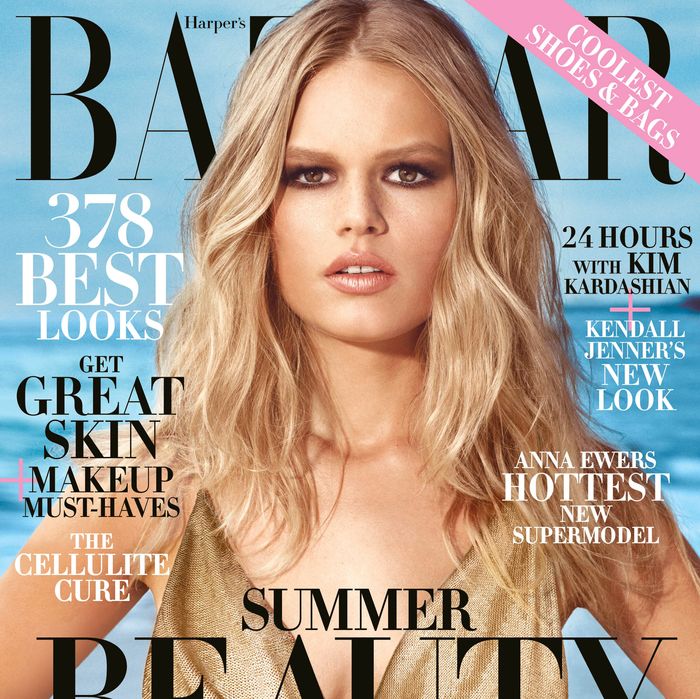 Anna Ewers for Harper's Bazaar.
Photo: Courtesy of Harper's Bazaar
The May issue of Harper's Bazaar marks German stunner Anna Ewers's first-ever U.S. magazine cover. A favorite of Alexander Wang (she debuted with Balenciaga for fall 2013), the 22-year-old Ewers looks like a total beach goddess in the images, shot by Norman Jean Roy. The accompanying interview, by Laura Brown, contained more than a few fun facts about the model's background and perspective on the industry. A few things we learned:
• Ewers, who appeared in Alexander Wang's first denim campaign naked with her jeans slouched down to her ankles, characterizes herself as shy. "My first interviews, I didn't know what to say. I was really, really shy." She smiles. "It's overwhelming sometimes. It's really new."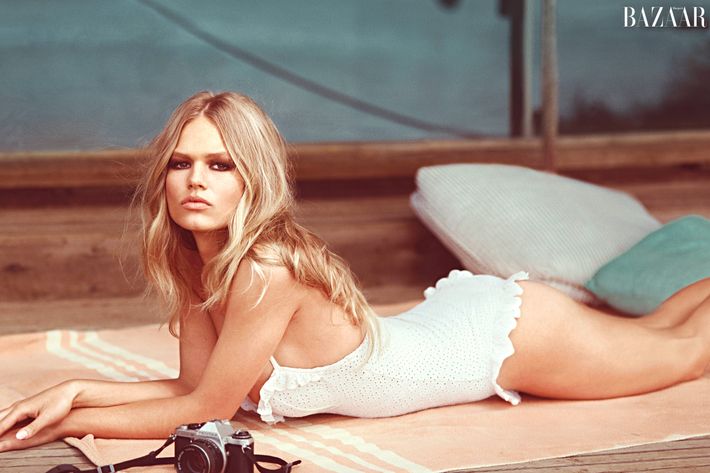 • She says she's going with a less-is-more social-media approach, à la Kate Moss. "She's never given a lot of interviews. She stays so mysterious. Nobody knows who she is, really," says Ewers.
• Despite those good looks, she says she didn't really earn good tips in her former career as a waitress, and guys "sometimes" hit on her.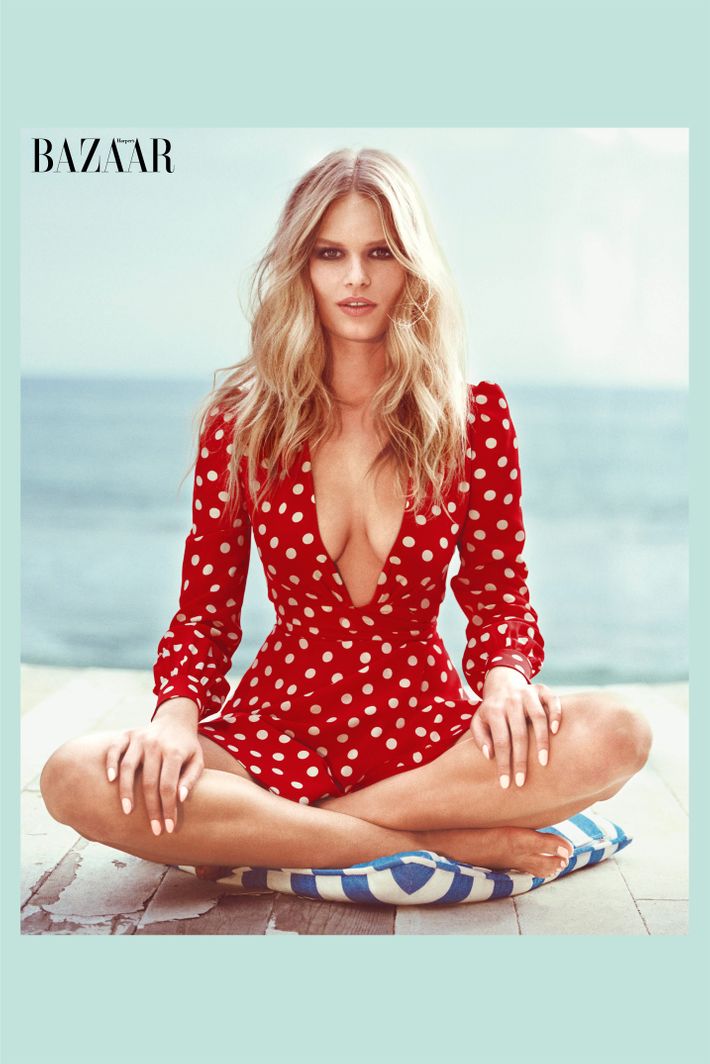 • She lives in Williamsburg with her boyfriend, and she's a fan of beer. (She is German, after all.)