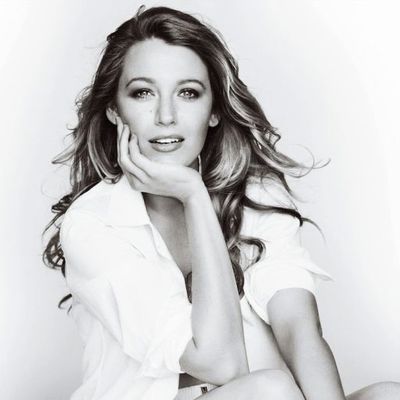 How Blake Lively will meet Death's gaze.
Photo: Mario Testino/Allure
When did you come to accept that you were going to die one day? Was it during Intro to Existentialism, freshman year? Was it a viewing of Pet Sematary that taught you the natural order of things? For Blake Lively, it was the plot of her latest film, The Age of Adaline, that opened her eyes. As she tells Allure:
"People are obsessed with beauty and youth and with looking and feeling young forever. But look at a woman who is granted that: She's trapped, because it's tragic to be young forever. And also, having a child makes you realize that we pass on for a reason. You think, I have to go, because it makes room for you."
When the time comes, Blake Lively will stare Death in the eyes and return its chilly gaze not with fear, not with denial, but with the knowledge that she must depart this earth, so another can grow in her place. Blake Lively understands.