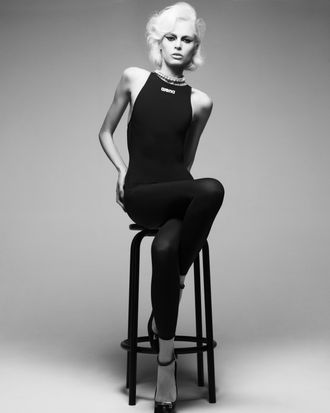 CR's new wetsuit shoot.
Photo: Anthony Maule
Forget about wearing that classic one-piece this summer: Carine Roitfeld says it's all about the wet suit. After all, what could possibly be more sexy than a full-body, thick, neoprene suit, or a neck-to-knee Powerskin number?
For a new CR Fashion Book shoot, Roitfeld (who has recently replaced her Ballet Beautiful classes with water aerobics) paired Speedos, Arena triathlon suits, and wet suits with pearls and black heels. "I think wet suits are the new silhouette," she tells the Cut. "They are the new outfit. It's extremely classic with a Chanel jacket!" Plus, it's got the added bonus of being highly functional, should you want to race in a triathlon or just be super-buoyant during your next casual dip.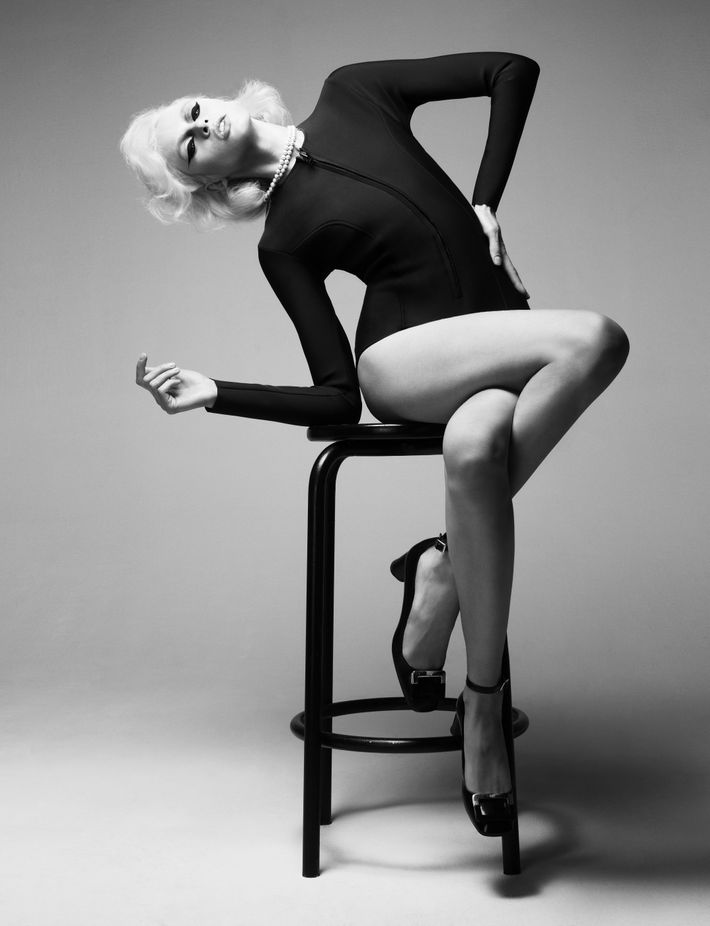 "I'm not in a monokini or a bikini moment — I'm having more of a jumpsuit, wet suit moment," explains Roitfeld. "It's the chicest way to swim today! There is an age for everything: 20 I was [in a] monokini, 30 is bikini, and now it's about classic. Covered and warm." Wear it with another one of Roitfeld's other favorite things, the facekini, and then you will be extra warm.