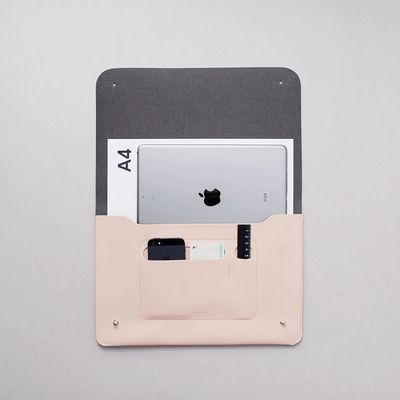 Photo: Courtesy of Poketo
Interviewing for a new job can be nerve-racking. After you decide on the perfect outfit to impress the powers that be, you also need to think about the little details. For example, how do you carry your résumé, iPad, and other bits in a way that looks pulled together? Instead of jamming everything into your purse, try this sleek folio. With ample room for your tablet, notebooks, and pens, the piece offers a discreet way to convey that you're a well-prepared, responsible adult who is more than capable of handling any task at hand. Go for the classic navy option if you're in a more conservative industry; the blush and pewter would work wonderfully for more creative gigs.
Minimalist Folio, $38 at Poketo.