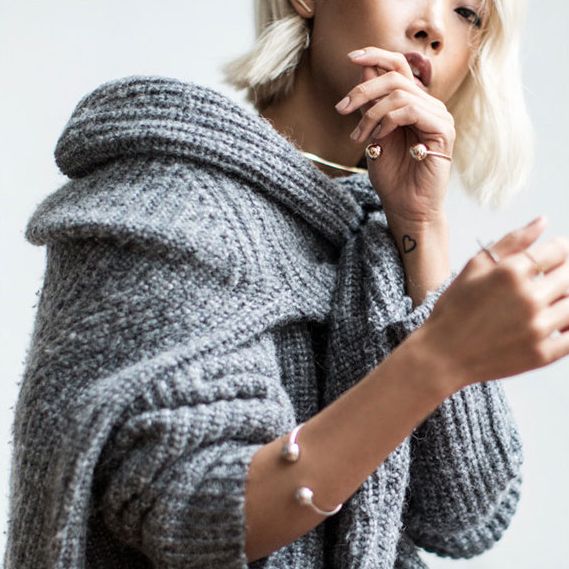 Blogger Vanessa Hong of the Haute Pursuit isn't just one of our favorite Golden Peacocks, she also happens to dabble in design. As an accompaniment to her site, she has a shop appropriately titled THPShop. Featuring sporty-inspired staples like soft bras, tees, and a sweatshirt skirt, the latest addition is a collection of jewelry called La Minimaliste. The eight-piece line ranges in price from $25 for an elegant staple earring to $75 for the priciest item, a pair of two-tone barbell earrings. They're simple enough to be worn as subtle everyday jewelry that mixes seamlessly with your existing accessories, but if you'd rather take a cue from Hong, you can also pile them on for extra impact. Click ahead to see the full line.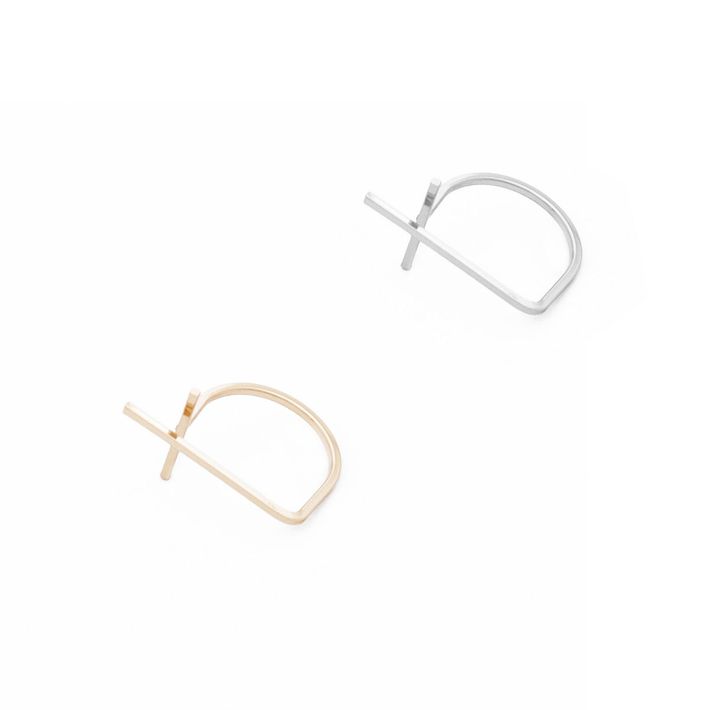 These slim rings were designed to appear as if they were floating off the finger. You can layer them with other thin rings, but they also look great worn alone.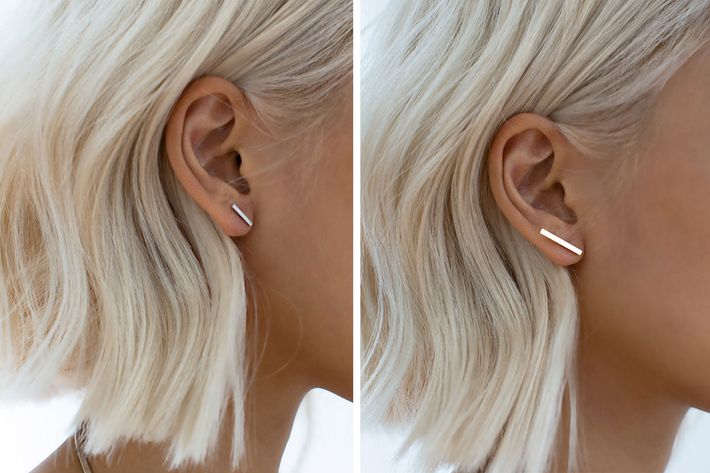 If you have multiple piercings, try the mini-strip earring on the bottom of an ear stack. And should you prefer more of a statement piece, the larger strip looks great climbing up the lobe.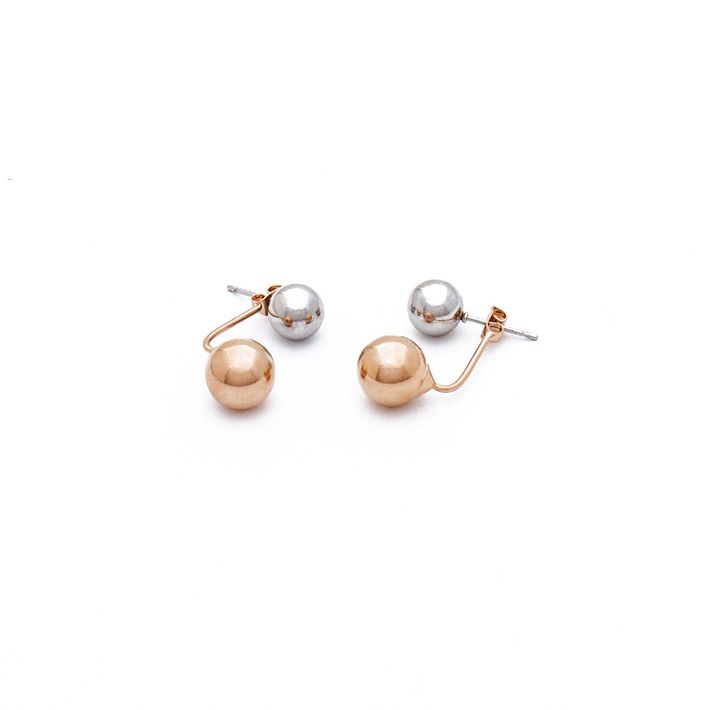 With their mix of rose gold and silver, these earrings are the flashiest of the bunch but are lightweight enough that they won't stretch out your lobes.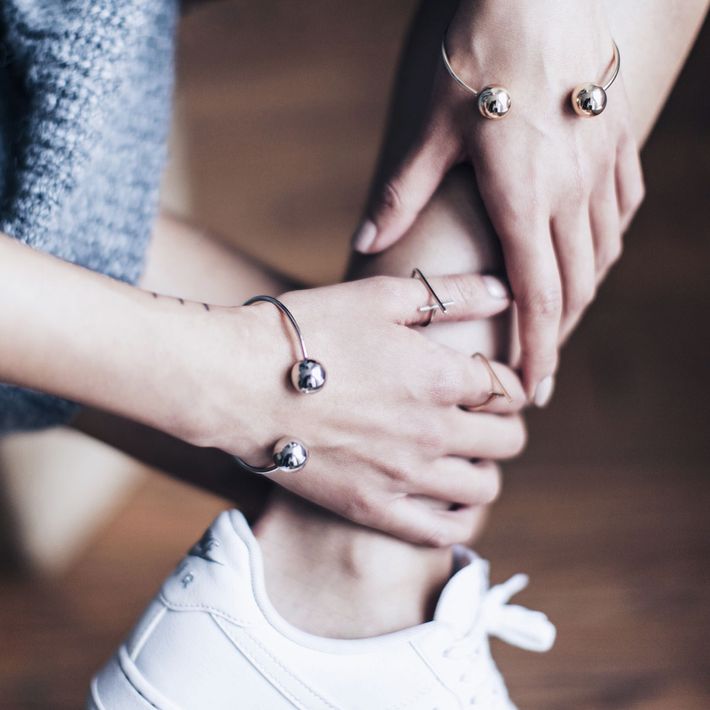 Slip this cuff over a white shirt for an elegant pairing. You can also double up on them for a Phoebe Philo–worthy combo.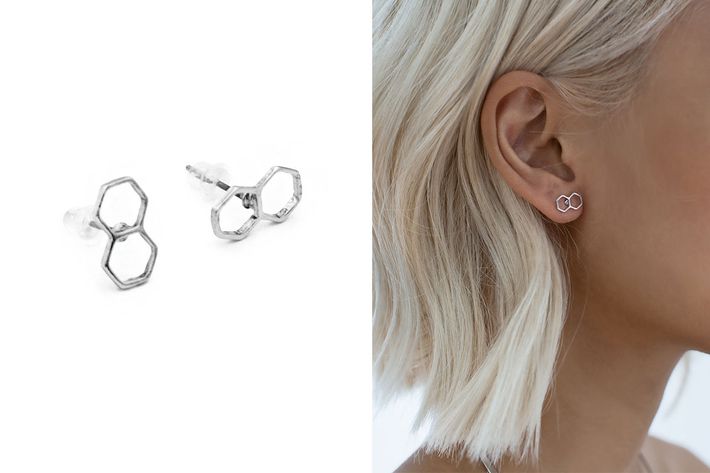 Because if you're going to do a honeycomb pattern, you really can only name it after the Queen Bey.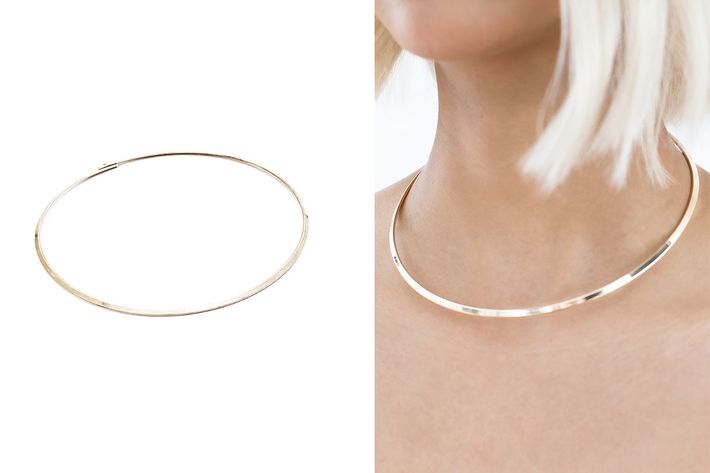 Since this choker is ultrathin, it helps to elongate and slim your neck. Wear it under an unbuttoned shirt or with a V-neck dress.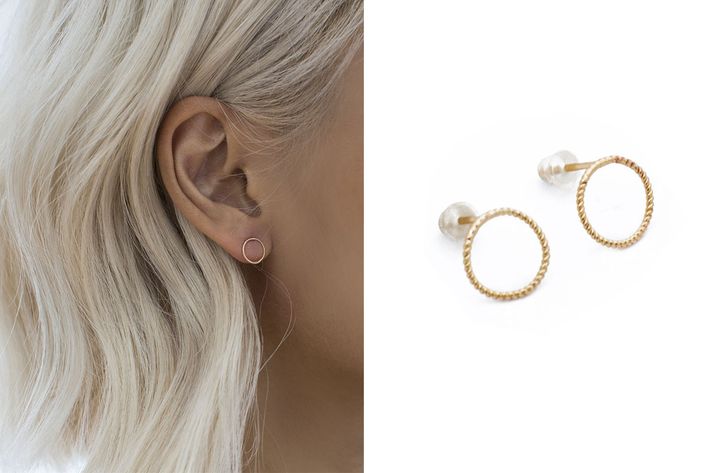 A pair of everyday earrings that will match any outfit.