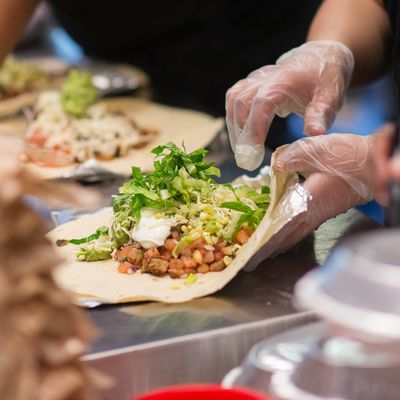 Photo: Bloomberg/Getty Images
What's your go-to first-date spot? A dimly lit bar that makes the best mezcal cocktails this side of Mexico? A tiny little ramen spot that normally has a three-hour wait to get in? Taking three different trains and a bus to the "best Halal cart in Queens"?
Stop trying so hard, you try-hards. At least according to data culled from the dating app Clover, boring chain restaurants are perfectly acceptable — nay, popular — first-date spots.
Surprisingly, the ever-present Starbucks comes in as the most popular first-date destination, while Chipotle comes in second. Panera Bread, the Cheesecake Factory, and Texas Roadhouse round out the top five.
Regarding Chipotle: This is not so outlandish. It's reliable, affordable, and delicious. Some locations have beer and margaritas. And it's not like you're taking your date to Taco Bell. In fact, you start customizing a burrito bowl and things can get impressively pricey — just don't forget to spring for that guac if you want to make a good impression.