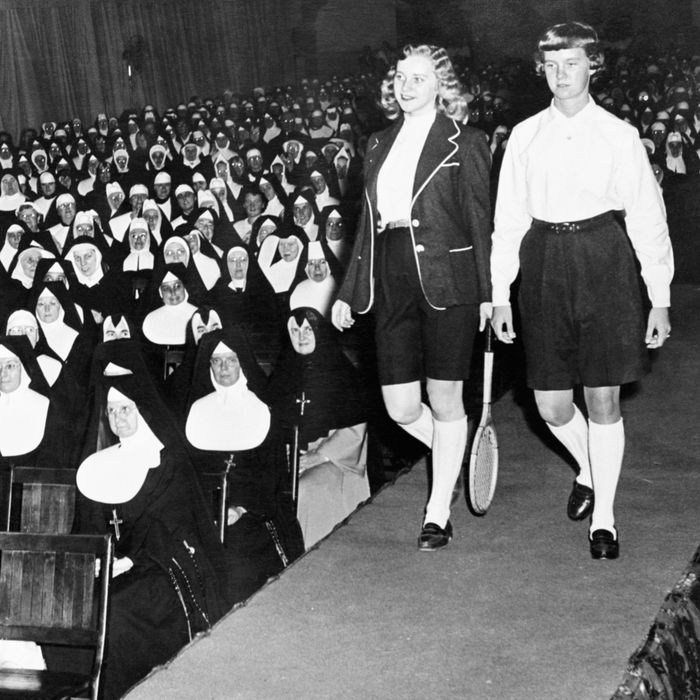 Imagine a Fashion Week where the hemlines are long and necklines are high. Oh wait, that sounds like New York Fashion Week — think the Row, Rachel Comey, Ryan Roche, etc. (Terms like art-teacher chic, granny, and normcore all come to mind here.)
But there's another Fashion Week where modesty is actually a goal rather than an accidental style by-product: Christian Fashion Week in Tampa, a one-night annual event that attracts around 300 people.
"I want to show the young girls in our church that you can be stylish and still have a strong faith," Silva Emerian, a blogger from Fresno, told the New York Times at this year's CFW in February.

According to the Times, the 11 designers who showed at this CFW weren't particularly buttoned-up, showing "skintight leggings," "thigh-grazing miniskirts," and "clingy T-shirts." The closing look in one show even featured a visible bra beneath a lace capelet.
After all, as the event's organizers explained, their mission is fourfold: "contextual modesty," affordability, responsible use of natural resources, and ethical hiring and casting (C.A.R.E.). Those concerns "are much closer to the heart of God than cleavage is."