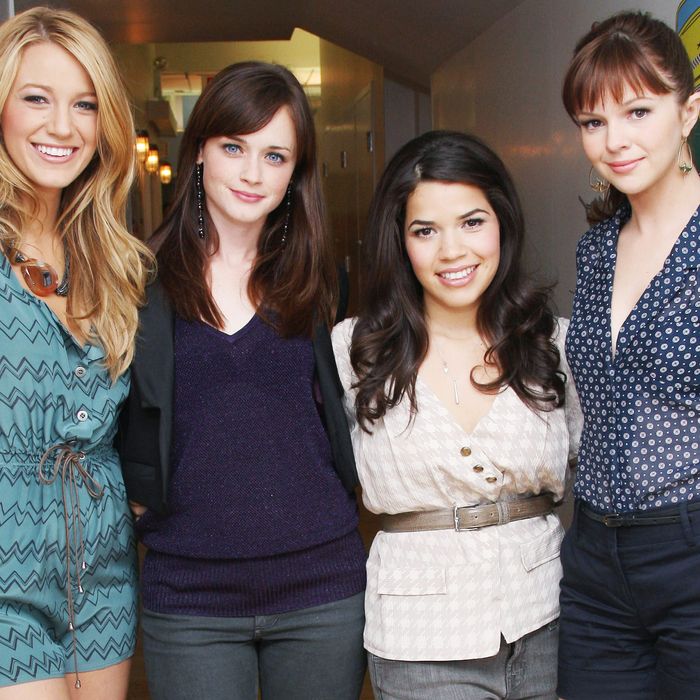 Four co-workers: Blake Lively, Alexis Bledel, America Ferrera, and Amber Tamblyn.
Photo: Jason Kempin/Getty Images
Beautiful movie star of her life Blake Lively has selected three godmothers for her child: Amber Tamblyn, America Ferrera, and Alexis Bledel. The four of them once shared some trousers in an exchange documented for important documentary The Sisterhood of the Traveling Pants. They constitute a formal sisterhood, so it is natural and right that they take another familial role in Lively's life.
All right, friends, enough of that foolery. Who is going to tell Blake Lively that her life is nonfiction? No, I'm not doing it, I'm the one who's in charge of this whole plan. Okay, well let's just dibs out. Di— Okay, okay, that's only fair. Well. I guess I'll just let her enjoy a few more days with her hunky cardboard cutout before I break the news …