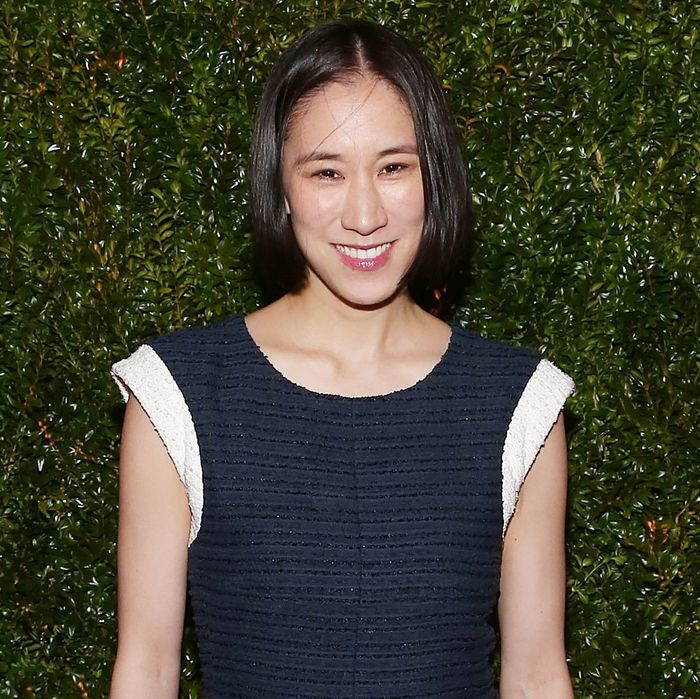 Photo: Taylor Hill/Getty Images
According to Women's Wear Daily, Eva Chen is making an abrupt exit from her post as Lucky's editor-in-chief and best Instagrammer — the magazine, which was recently acquired by e-commerce platform BeachMint, is reportedly going all digital.
Condé Nast has yet to comment, but WWD reports that Chen's tenure could end as "early as Thursday," which is today. So does anyone know if Eva Chen still has a job? We'll be monitoring Instagram, where she will surely give us all the answers in due time.
Update: Chen has confirmed the news (albeit vaguely) on her Instagram account: "This morning I made the extremely personal and difficult announcement to my team that I will be transitioning from @luckymagazine in the coming months. The brand will continue on and I'll be leading it into its new chapter. Today/tomorrow/beyond, I'm a#luckygirlforlife. Thank you all for your support on this wonderful adventure I've been fortunate enough to be a part of. [Insert praying hands emoji.]" No word yet on what "transitioning from" or "leading it into its new chapter" mean for the specifics of her departure — but we'll update this when we know more.