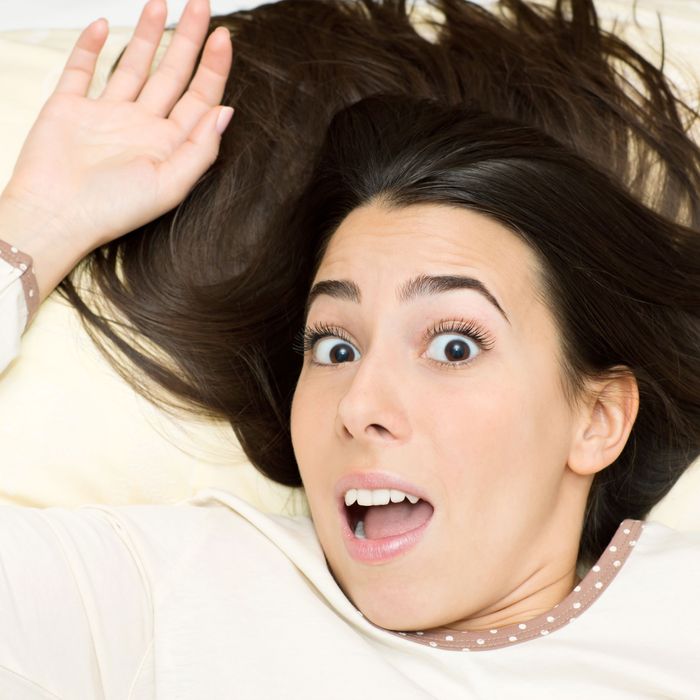 Photo: Brankica Tekic/Getty Images
A Michigan-based condom company called IXu LLC — which boasts of holding the world's largest collection of patents for barrier contraceptives — has a new wearable-tech product for women, the VA w.o.w. Currently awaiting FDA approval, this internal female condom features a vibrating star- or heart-shaped ring that simultaneously prevents the sleeve from losing itself inside of you, and allegedly brings a woman to orgasm (or so says a study paid for by the manufacturer).
Here are some questions I have for the team behind the VA w.o.w.
1. Is a reusable condom that needs to be charged something we really want?
2. Does the wearer risk electrocution?
3. Is it dishwasher safe?
4. Was this vibrating vagina-liner created by a man or by a woman?
5. Is this supposed to relieve men of the burden of female orgasm?
6. Is this just a cock ring for men who feel shy about wearing them?
7. Do the rings come in different sizes, to accommodate different girths?
8. Will it hurt him?
9. Can the strength of vibration be adjusted?
10. Do you realize the name seems to better fit a Virginia-based World of Warcraft league?
11. Seriously, why is it punctuated like that?
12. Are we giving up?
I await your reply.