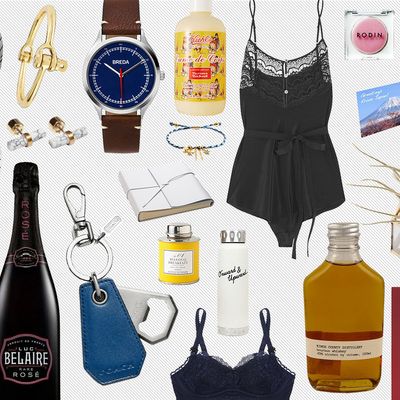 This week the Cut explores the messy, loving, spiteful, supportive, competitive, joyful, and funny sides of friendship.

Finding the perfect gift for a friend can feel much more complicated than it should. You already know the person well enough to warrant giving her a present, but you also want whatever you give to reflect how well you know each other. Is it too impersonal? Is it fancy enough, or are you trying too hard? What do you give someone for a birthday versus a bridal shower? We've rounded up the obvious occasions for gifting: engagements, thank-yous, etc., but also considered what to give in less traditional situations — like when you've been a crappy friend and need to grovel for forgiveness (answer: weed). Or maybe you have a frenemy that requires an extra-special item, because you obviously have far superior taste. Whether you choose a really good bottle of bourbon, a sriracha keychain, or the perfect nursing bra, click ahead to be that person who always gives the right present to the right person.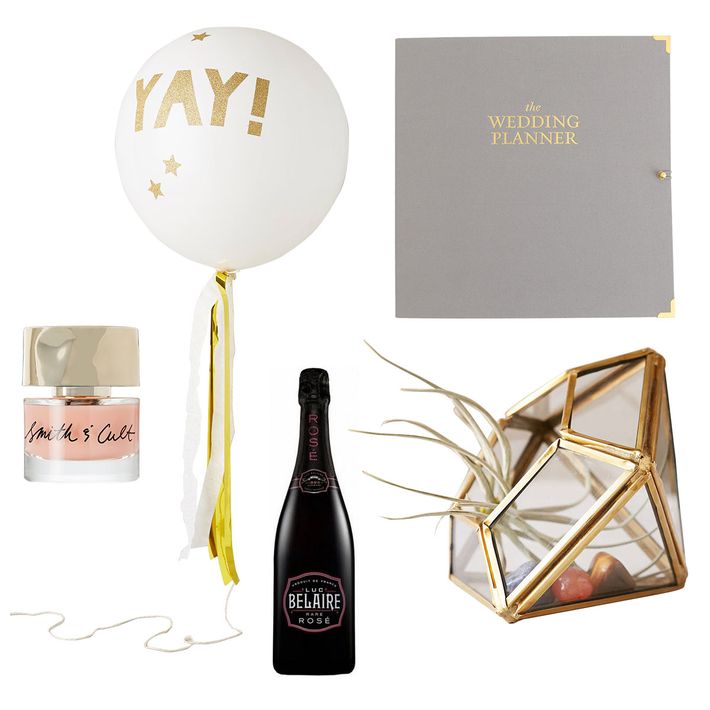 A Super-celebratory, Non-registry Engagement Gift
This is when it's okay to embrace your inner basic and have fun: with a giant balloon, say, or pink Champagne. On the more practical side, a binder to keep her wedding papers organized and a safe place to store her new ring will be much appreciated.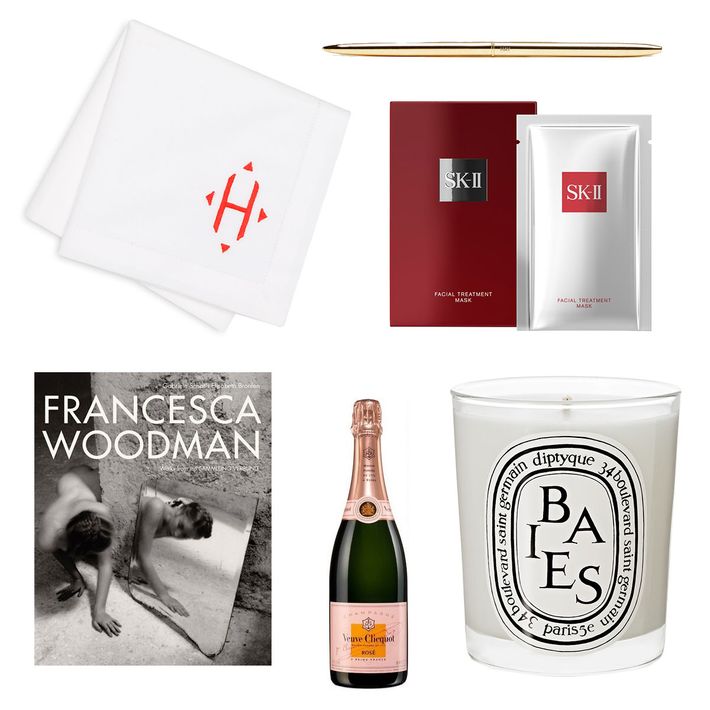 A Gift to Impress Your Frenemy
You like her (sort of), but you want to show her (yet again) why you're the winner. Fancy brands she recognizes like Hermès, Diptyque, and Veuve Clicquot prove your exquisite taste and generosity. If you want to show that you're one step ahead, try a book of photography or a gold pen by cult Danish design brand Hay.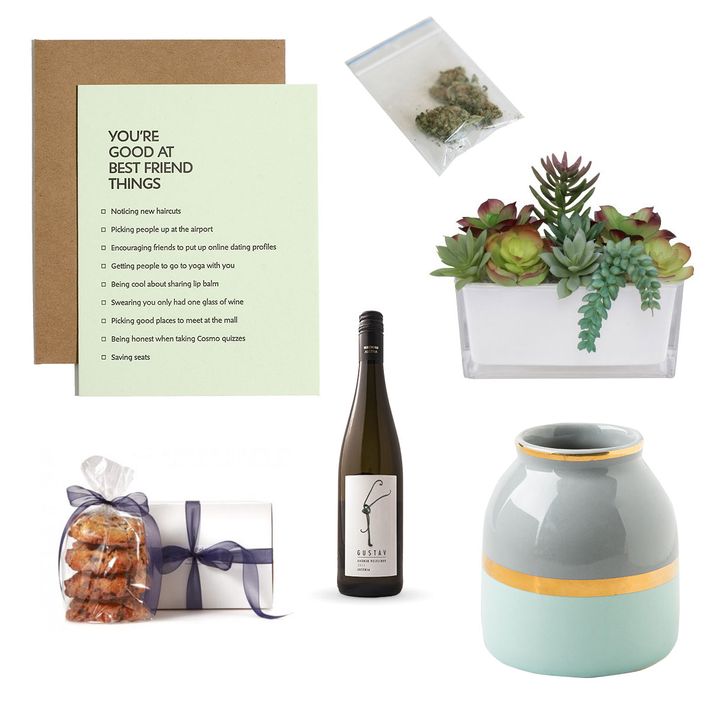 An 'I Really Effed Up' Gift
It doesn't matter what you did, but you were wrong and now you have to hash it out. Start with a nice card, tasteful succulent, or pretty striped vase. But really, wine, weed (or weed gummies if you prefer something sweet), and good cookies go a long way to earning forgiveness.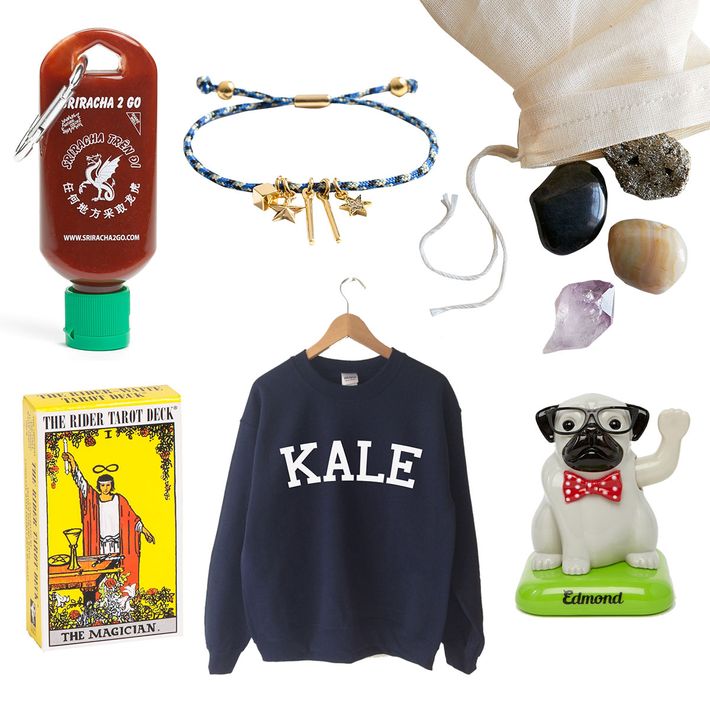 A Gift for Absolutely No Reason at All
So your friend is having a shitty day, or you want to be better friends with someone without looking thirsty? Go for cheap, humorous trinkets like a Beyoncé-approved Kale sweatshirt or sriracha keychain. You can also take it old-school and give a friendship bracelet.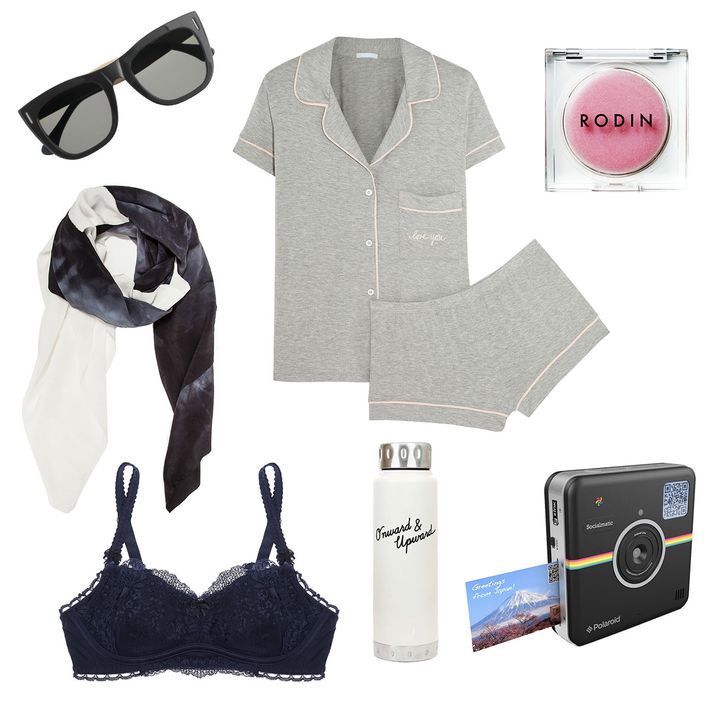 A Non-Frumpy, New-Mom Gift
She's tired and her body is still recovering, so comfy (but not frumpy) pajamas along with a pretty nursing bra help ease the breast-feeding process. Sunglasses and a nice scarf are great for when she needs to get fresh air, while a social-media-enabled Polaroid camera will let her capture every last newborn moment.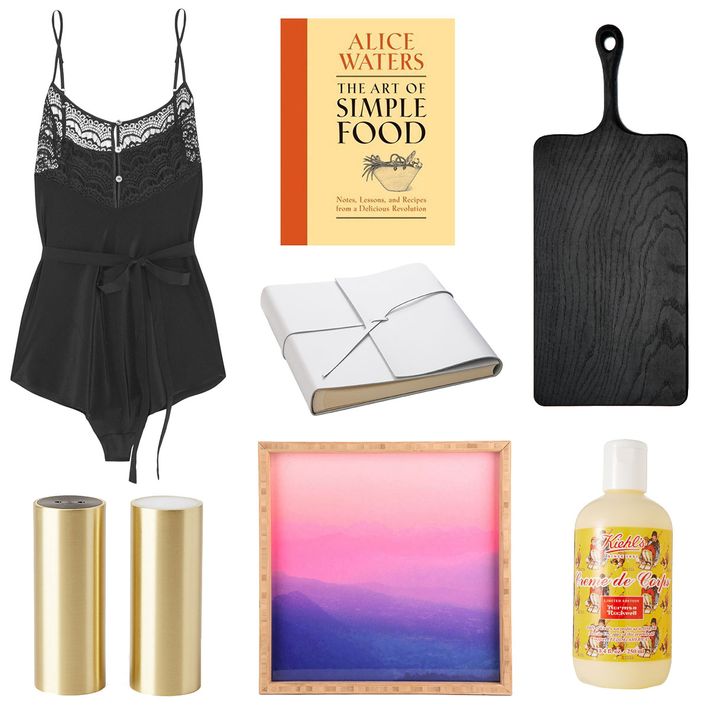 A Non-Lame Bridal-Shower Gift
Alice Waters's classic book works for a new cook or a seasoned pro, and an unusual black cutting board will look good in almost any home. If this is more of a sexy-time-themed bridal shower, Mimi Holliday's lace playsuit is elegant. Should you feel sentimental, you can fill a photo album with photos of you, the bride, and the rest of your circle of friends.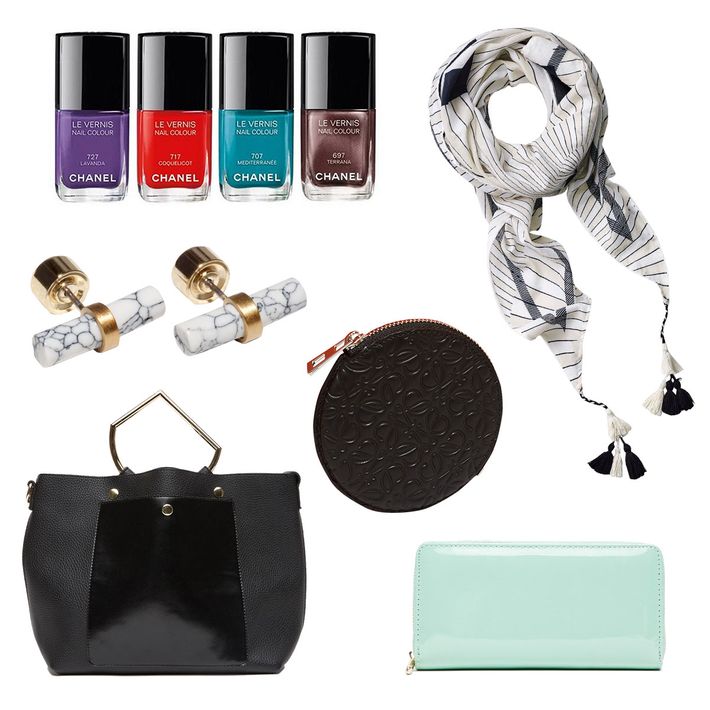 A Happy-Birthday Gift
The best gift is always the first round (or many rounds) of drinks. The second-best is something she'll use every day like a pair of chic marble earrings, or a great tote for work. And if she's really into designer items, you can't go wrong with a bit of Chanel or Loewe.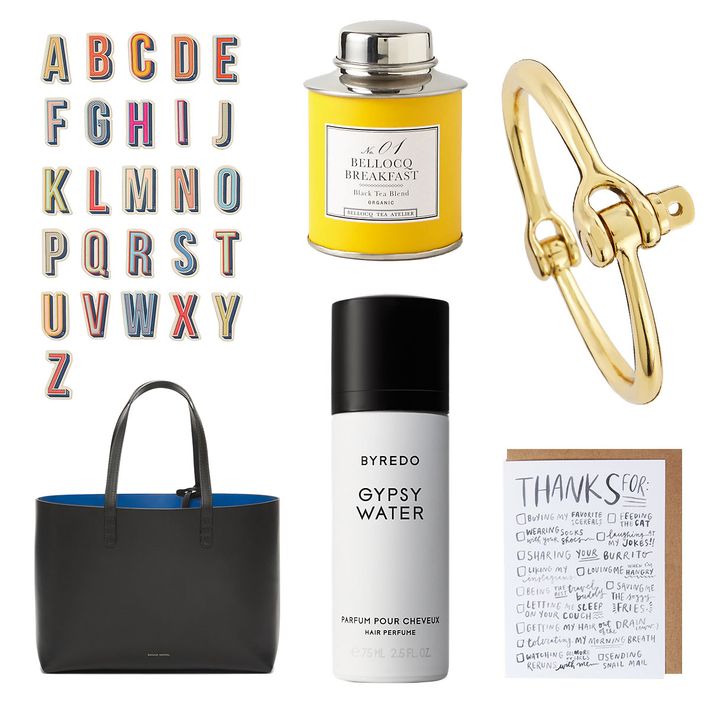 A Very Special Thank-You Gift
Nothing says "I'm a really devoted and thankful friend" like tracking down a nearly impossible-to-find bag or cute leather stickers that sell out quickly. Otherwise, quietly luxurious gifts like tea or an elegant bracelet also work to express your gratitude.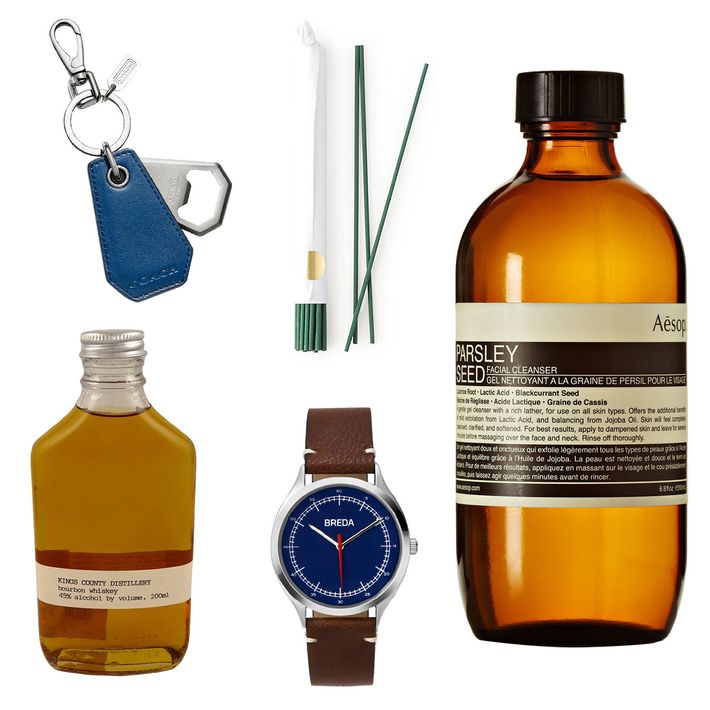 A Gift for a Platonic Male Friend
The obvious answer is really good booze, but a nice watch or simple keychain with a handy bottle-opener also strike the right note of personal-but-not-too-personal.