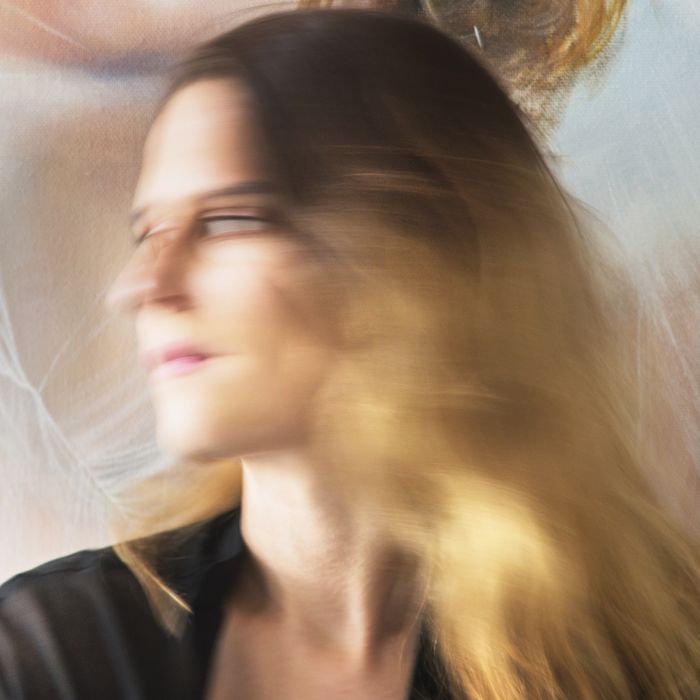 This photo is not me, Maggie, but rather it is a visual representation of this concept of blurring.
Photo: VikaValter/Getty Images
I'm a super-fan of the placebo effect and fanciful language, which means I love reading about makeup. I blithely flip through magazine advertisements, with their promises of smooth, shiny, soft outcomes. I walk down the aisles of Sephora and think smooth, shiny, soft thoughts. I buy bottles and imagine my smooth, shiny, soft future.
Usually, I share the purported goals of these products. I would certainly like to be revitalized and rejuvenated! The familiar promises of beauty products are as calming as a scented lotion, as comforting as a bath.
Then, on a recent flight, I was reading Glamour and feeling very glossy, when I saw not one but two ads promising me a terrifying new outcome: blurring.
With every page I turned, my eyes widened. The Twilight Zone theme song jangled in my altitude-addled mind. A Lancôme primer wanted to blur my face! A L'Oréal moisturizing eye cream wanted to blur my eyes! Redken's temporary dye wanted to blur my hair!
What was the intention of these products? Would I appear to be moving very quickly? Would everyone around me think they had inadvertently gotten a little drunk? Would I seem permanently Photoshopped? Or worse, were the products going to slowly erase my identity one pore at a time, in some sort of dystopian makeup catastrophe?
Let's see, shall we?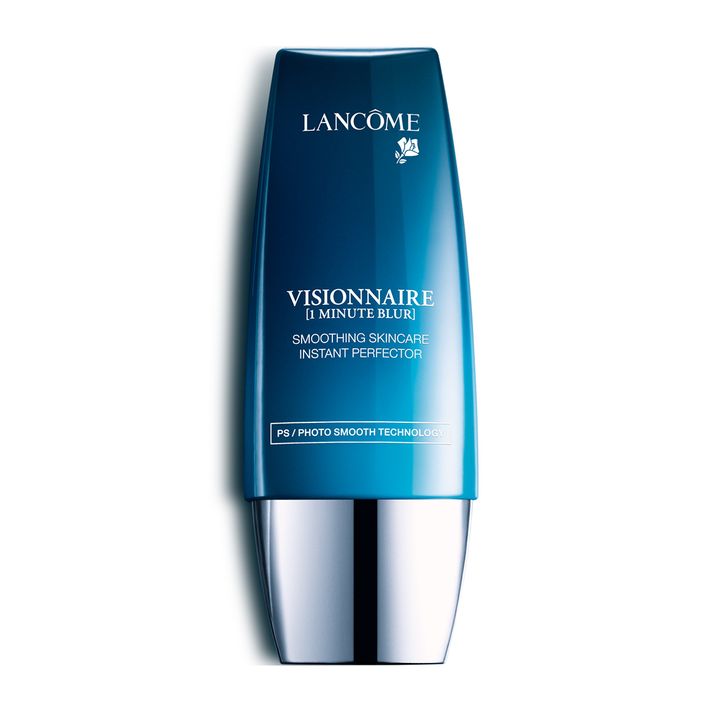 Lancôme: Visionnaire 1 Minute Blur
All of these products seem to involve some non-Newtonian element. This is the creamiest of the bunch, but it leaves a powdery feeling. It's kind of like those micro-fleece blankets that actually feel creepy in their fake fibrous softness. My face feels so strangely uniform that I am continually surprised I remain warm-blooded.  Would I Blur Again? I don't think I would, no.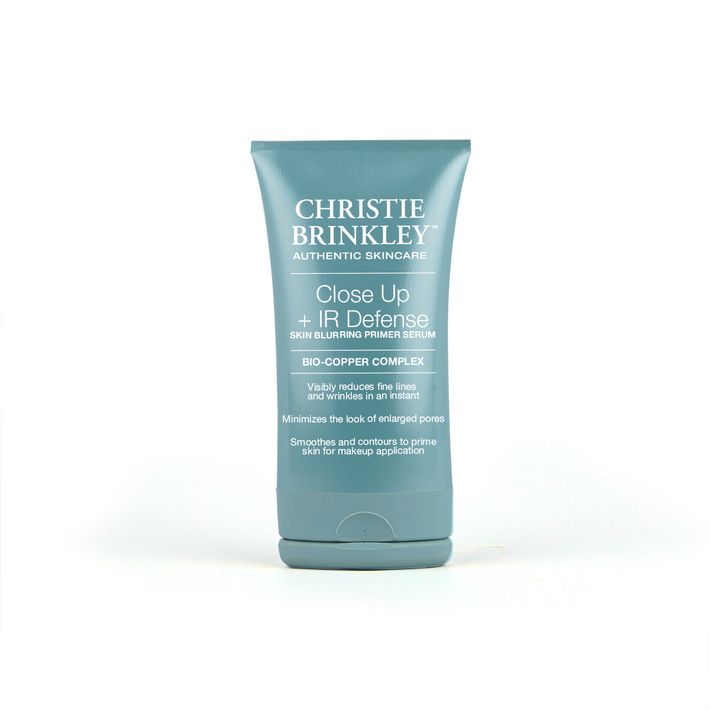 Christie Brinkley: Close Up + IR Defense, Skin Blurring Primer Serum
This goop feels like melted candle wax, but at room temperature. It smells of vegetable oil. It manages to reduce any small lines and redness pretty instantly, but at a cost: My face feels so melty, I feel afraid the whole thing might slide away if I don't keep an eye on it. I am constantly touching my cheek, as if I can hold it up.  Would I Blur Again? No. The very substance of your face becomes highly distracting. It was a distressing makeup experience.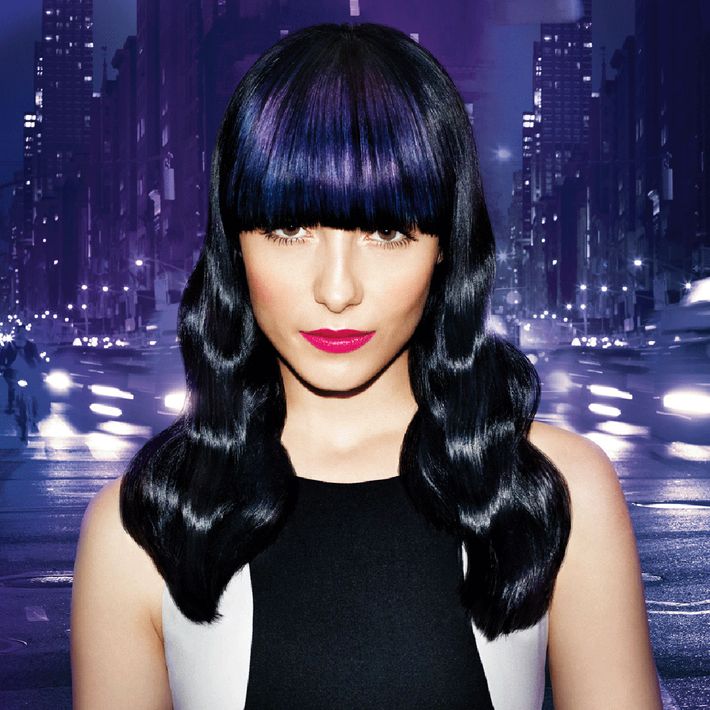 The Redken Blur Salon Experience
With the help of Redken, Redken hair colorist David Stanko has invented a special blurring technique that gives hair color a soft fade (so like, if the right side of your hair were dyed blue and the left were dyed green, they would softly meet in the middle in an incredible teal, like a watercolor). Because of its subtlety the fade works best on "sleek" hair, so my messy curls get a "base drop blur" at the roots. It sounds like an interesting DJ maneuver, which means this is pleasing to me. As David promised, it makes my highlights look lived-in, rather than super-fresh.  Would I Blur Again? Yes, enthusiastically.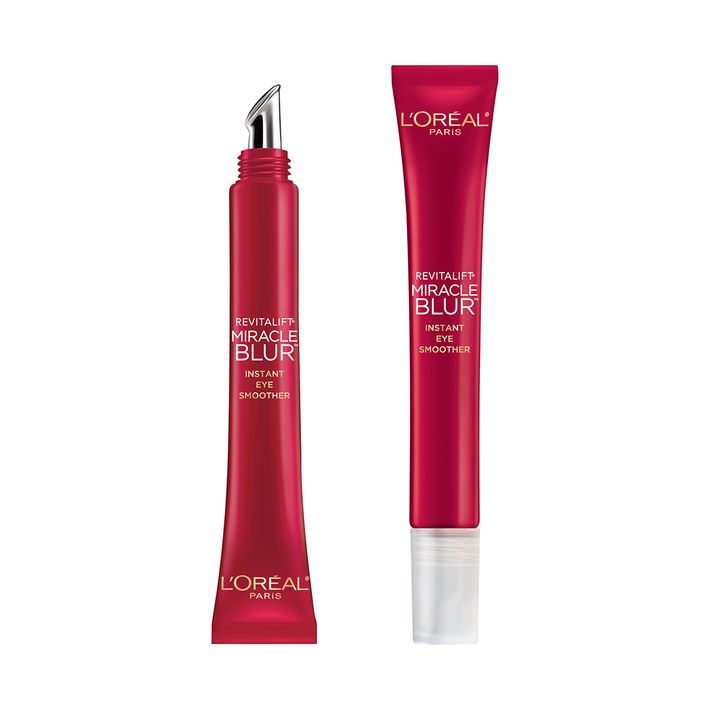 Revitalift: Miracle Blur, Instant Eye Smoother
The applicator of this cream is a masterpiece of makeup receptacles. It's metal and curved, like a calming cucumber slice for a robot. (I know a lot about this theme — watching a lot of Philip K. Dick adaptations right now, sorry about that.) In case you were interested, the lotion itself is very moisturizing and leaves a kind of gleam behind. This is irrelevant, because I have determined this product exists for its perfect metallic delivery system. Would I Blur Again? Absolutely. That chilly metal calms my cyborg-soul.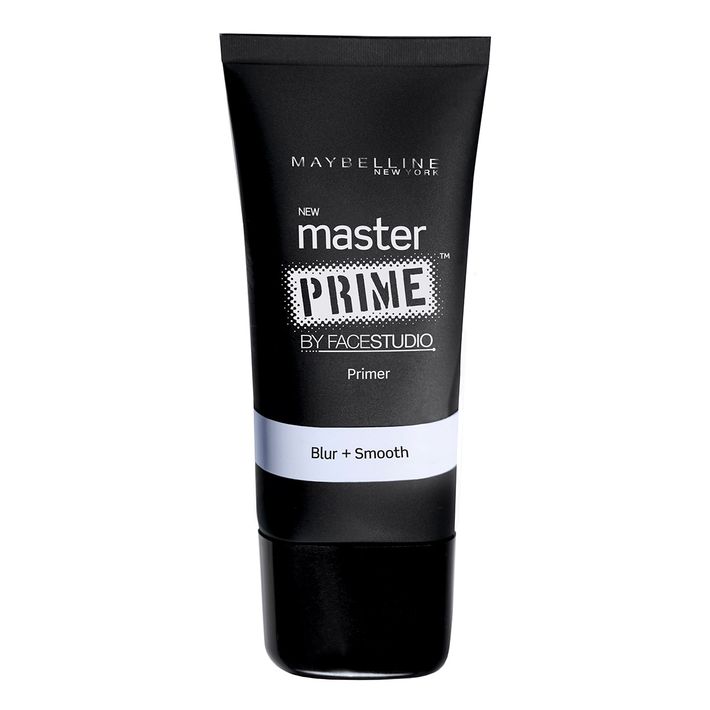 Maybelline: Master Prime: Blur and Smooth
This primer seemed the most successful at achieving the promise of a uniform look. I have the sense it filled my pores with shellac. My skin feels exceedingly soft, like that of a bunny. A robot bunny. Would I Blur Again? Honestly, not unless I were bored and just felt like putting some stuff on my face.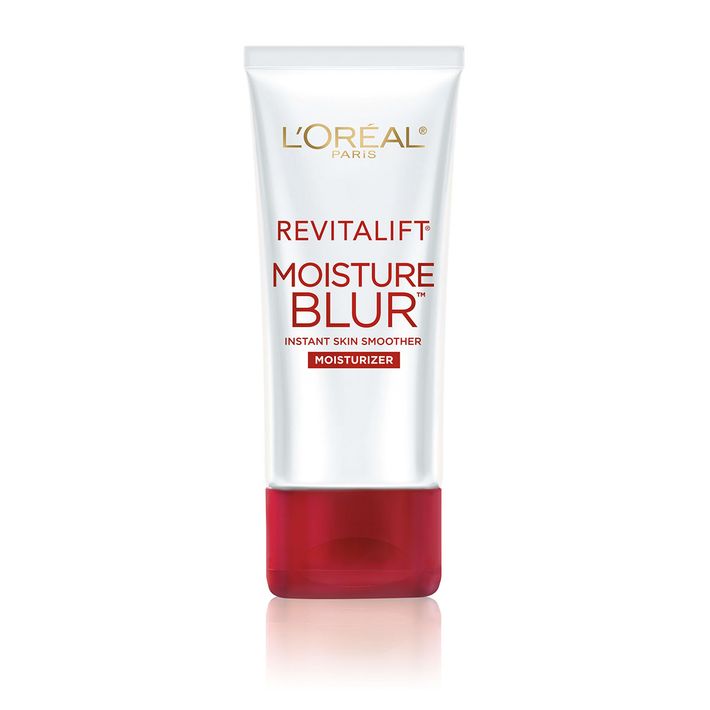 Revitalift: Moisture Blur, Instant Skin Smoother, Moisturizer
My skin feels velvety. This sounds like it should be a selling point, but is it? This question is not rhetorical. Do you want velvety-feeling skin? Would I Blur Again? Sure. I'm not sure of the purpose of this whole set of creams, but what's the purpose of anything, really?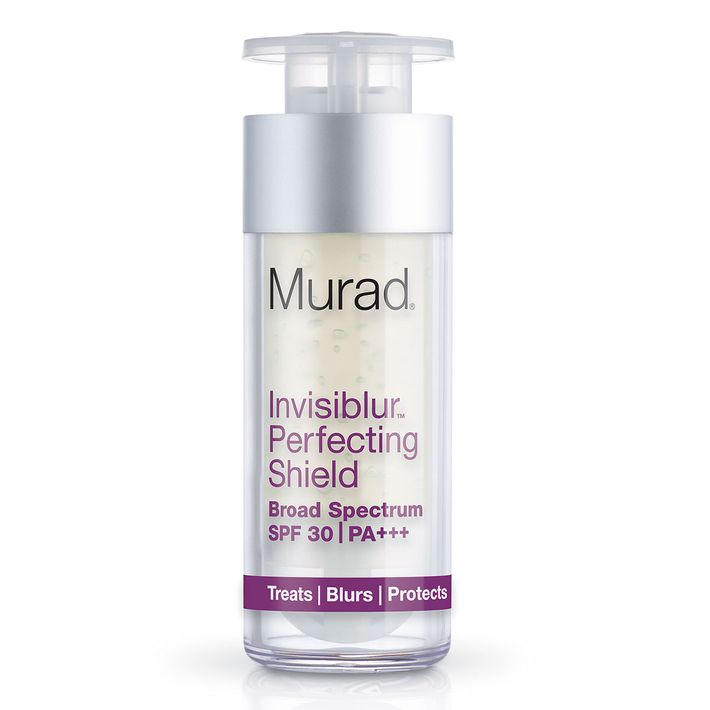 Murad: Invisiblur Perfecting Shield
This makes my IRL face look like it has an Instagram filter on it. As you might surmise, it makes my face feel fake. It smells like plastic, but fancy plastic. Would I Blur Again? I wouldn't. Fancy plastic is not a selling point to me, but to each her own.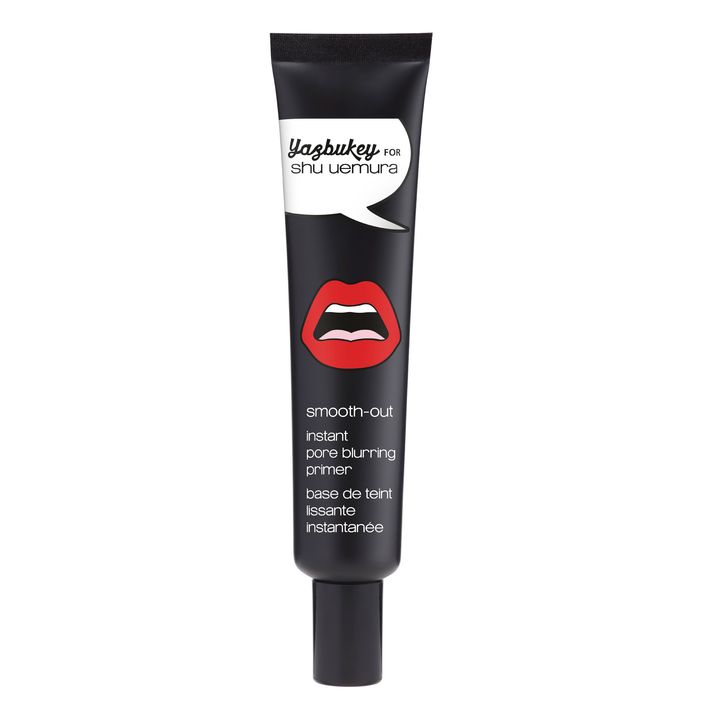 Shu Uemura: Stage Performer Smooth-Out Instant Pore Blurring Primer
I am not sure I have blurred myself into invisibility, but my pores actually do look a little smaller. Perhaps they shrank in fear of the blurring torture. Anyway, they have gone the way of the blurred family in Back to the Future, as soon as the future is messed with. Which pore is the Michael J. Fox of my pores? I wonder. Would I Blur Again? Sure. Everyone should find the Michael J. Fox of her pores. It's probably the cutest one!