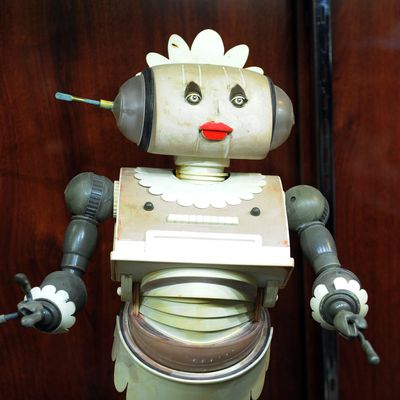 Photo: MARK RALSTON/AFP/Getty Images
One day in the not-so-distant future, robots will be our waiters, our lovers, our news reporters, and our co-workers. They will be our cars. They will beat us at rock, paper, scissors every single time. They will likely evolve to be smarter than we are one day, and become our eventual rulers. But, as evidenced by the "Beautification" robotics project shown at the Biennale Internationale Design Saint-Etienne, they will probably never be able to give humans a decent cat eye. Here's a video of a robot trying (and failing) to apply eyeliner, lipstick, and an illuminating mask to women's faces.
When the time comes, I will welcome our robot overlords, but I will definitely not allow them to come near me with an eyeliner pencil.