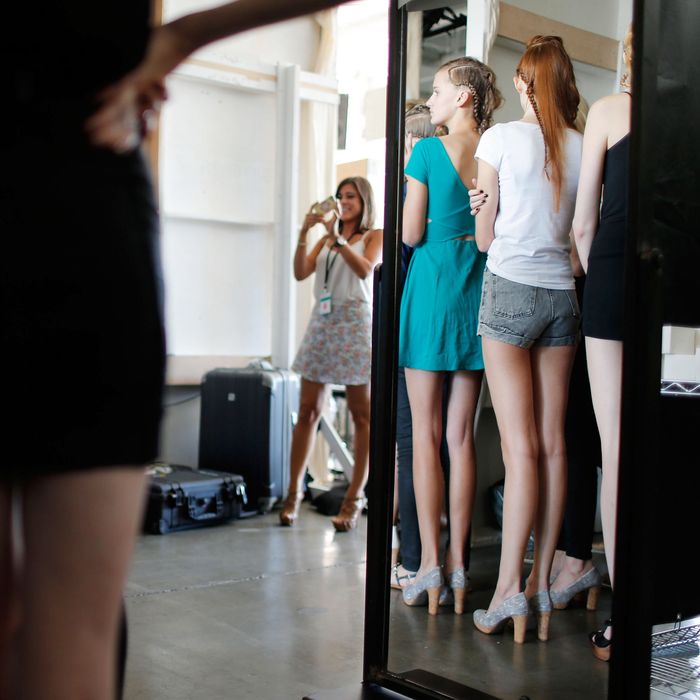 Photo: Jemal Countess/Getty Images
Mostly we think of models whittling their bodies to an absolute minimum. But in light of recent regulations prohibiting models with a Body Mass Index (BMI) of less than 18.0, some are taking the opposite approach.
So: Does that mean they're gaining weight?
No, it means they're artificially skirting the new rules.
Jennifer Sky, a former model writing for the New York Observer, spoke with a model, "Lauren" (not her real name), who worked in Spain, where BMI restrictions were worked around by way of an obvious-seeming loophole. "[The agencies] gave us Spanx underwear to stuff with weighted sandbags so the thinnest of girls had a 'healthy' weight on the scales. I even saw them put weights in their hair," she said.