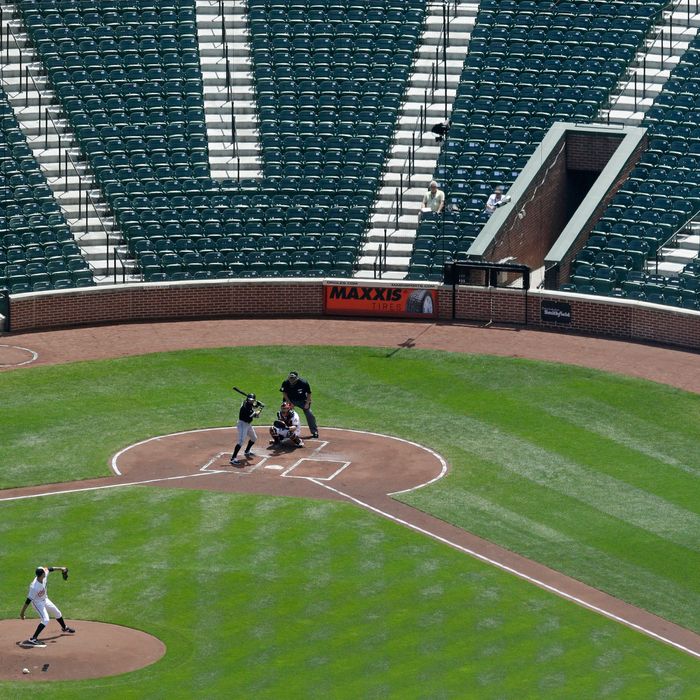 The Baltimore Orioles host the Chicago White Sox in a game closed to fans.
Photo: Patrick Semansky/AP/Corbis
This afternoon, the Baltimore Orioles are playing a home game against the Chicago White Sox in front of an empty stadium, a drastic measure taken by Major League Baseball in response to the unrest in the city this week. It's believed to be the first time in league history a game has been played with no fans in attendance, and it raises the question: How does the total lack of spectators affect athletes who are used to playing in front of tens of thousands of people?
There's some research on the topic of crowd engagement and performance. A 2011 study looked at how athletes in different sports performed specific tasks while spectators booed, cheered, or remained silent. The results varied by sport. Basketball players shooting free throws, it found, were unaffected by the crowd, while baseball pitchers performed worse when jeered, and a golfer performed best with silence.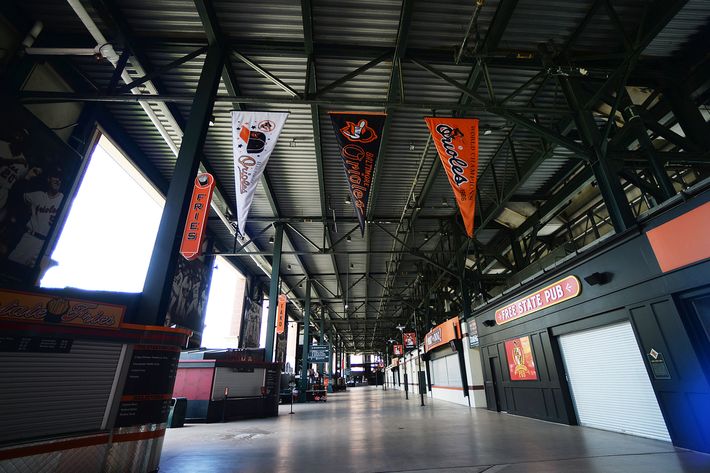 But according to Dr. Kay Porter, a sports psychology consultant in Oregon who's certified by the United States Olympic Committee to work with Olympic athletes, playing in an empty stadium won't necessarily affect all players in the same way, even if they're all involved in the same game. "It might affect focus and concentration," she says, noting that even visiting teams can feed off of the roar of a crowd, because it aids in the release of adrenaline. The act of swinging and throwing without crowd noise isn't foreign to players, since they do it every day during practice. But the best athletes, she explains, are the ones who don't really notice the noise and distraction of the crowd once the game begins.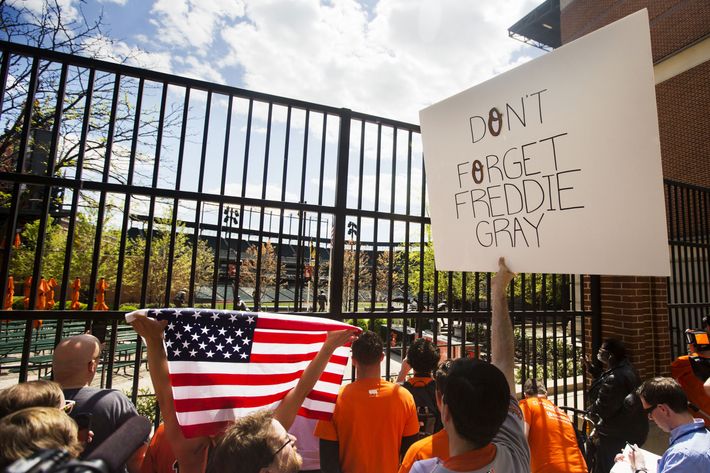 And so in that sense, accomplished players who are skilled at blocking out that noise might not notice a difference at all, while less experienced players might find it easier to concentrate in an empty stadium, especially as the game progresses and the initial weirdness of the situation fades away.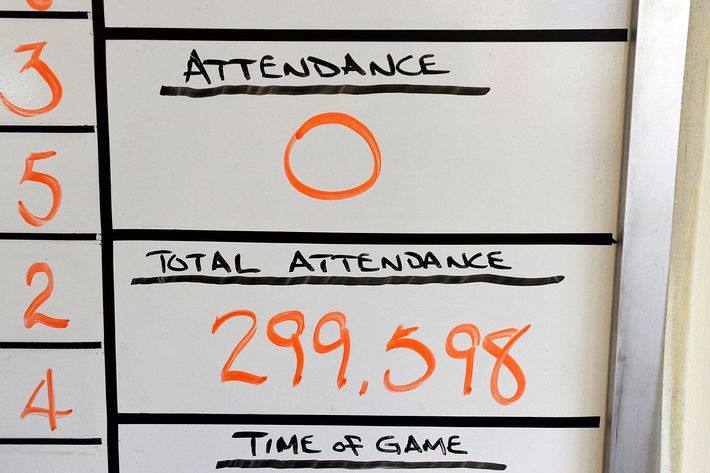 The bigger effect, however, might be on the umpires. In their book Scorecasting, authors Tobias Moskowitz and L. Jon Wertheim found that home-field advantage is largely the result of referee bias toward the home team. FiveThirtyEight points out today that one of the studies the authors relied on looked specifically at more than 20 soccer matches played without fans in Europe, where the phenomenon isn't quite as uncommon. They found that without a crowd, the home team's advantage with regard to foul calls was indeed substantially reduced. In other words, the Orioles shouldn't expect the umps to be on their side as much as usual, though considering they jumped out to a 6–0 lead in the first inning this afternoon, they didn't really need the help.