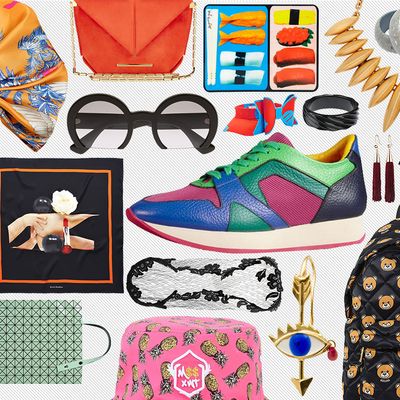 There's a new theme every day on It's Vintage. Read more articles on today's topic: The Eccentric.
There's something incredibly satisfying about giving the middle finger to societal norms and letting your inner freak flag fly. But embracing your inner weirdo isn't just a matter of having a DGAF attitude. It also means also figuring out just what type of eccentric you aspire to be. Is it Iris Apfel with her heaps of jewelry and gigantic frames?
Or do you consider yourself more of the avant-garde type, like street-style favorite Michelle Elie, who tends to favor straight-from-the-runway creations from the likes of Comme des Garçons or Junya Watanabe? Perhaps you have an inner goth begging for a mourning veil and black gloves à la Diane Pernet. Whatever it may be, here's a handy guide to getting weird.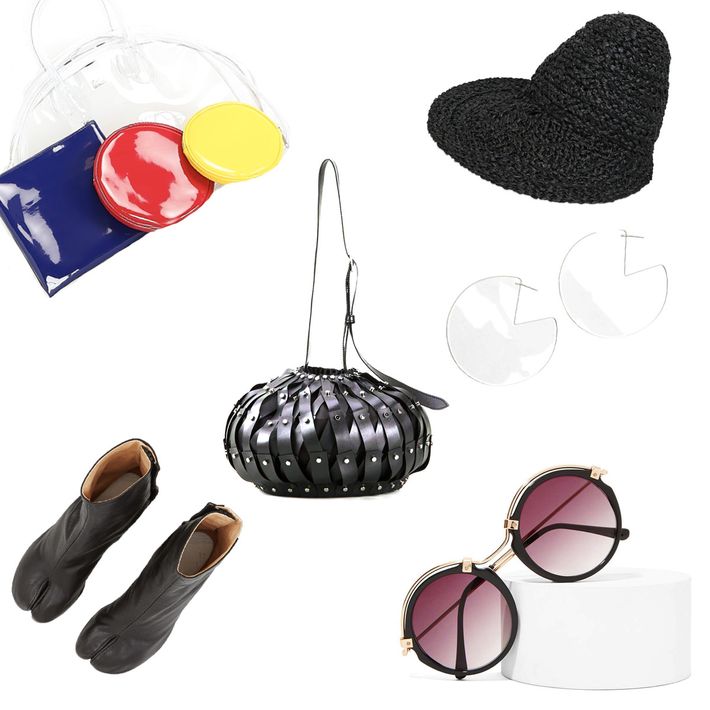 The Avant-Garde Eccentric
To embrace your inner Michelle Elie, begin with the iconic Margiela split-toe Tabi boot. Then show off one of your many pieces of Japanese designer pieces, like a Comme des Garçons or Junya Watanabe bag. Finish with a big sculptural hat, geometric earrings, and round shades.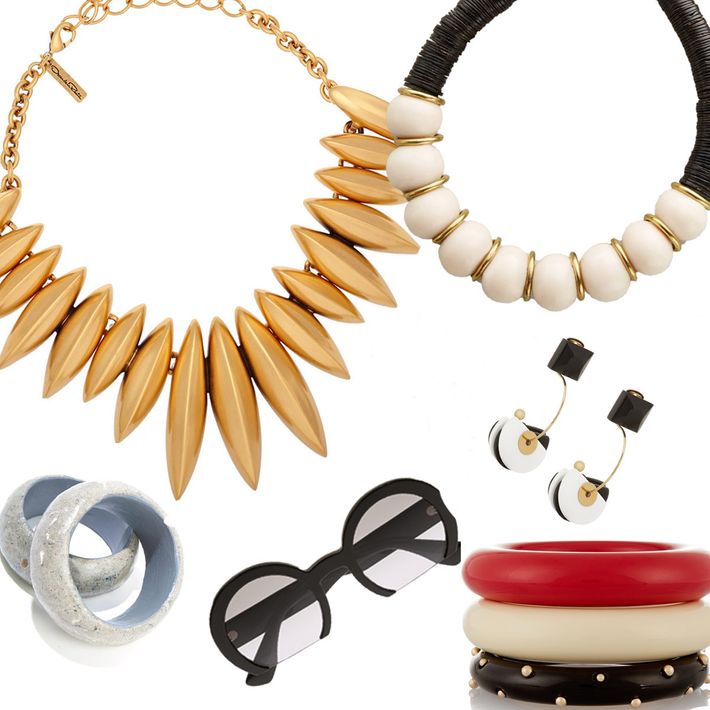 The Gigantic Bauble Eccentric
Ten pounds' worth of giant jewelry generously distributed over your body + circular oversize lenses = Iris Apfel.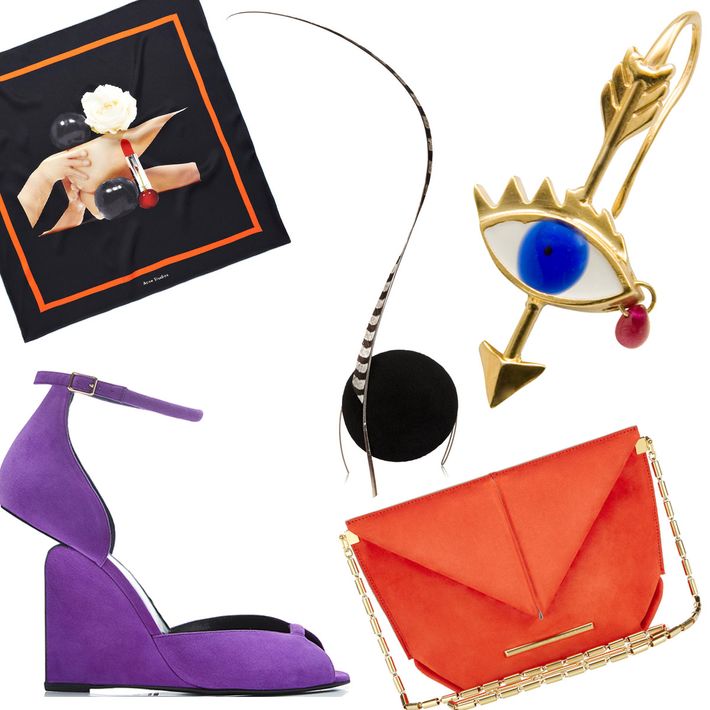 The Fashun Eccentric
Unlike the avant-garde weirdo, this one looks for the artistically inclined pieces from luxury designers, like a sculptural Pierre Hardy heel, an origami Roland Mouret bag, or a Surrealist Delfina Delettrez earring.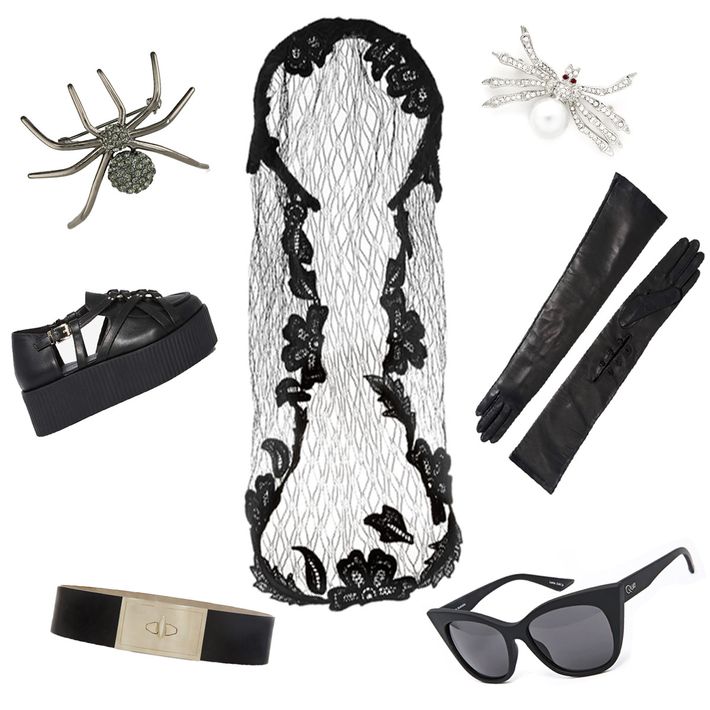 The Goth Eccentric
The key to looking like Diane Pernet is to always have a black mantilla draped over teased hair, preferably with spider pins attached. Then hide the rest of your pale flesh by wearing sunglasses, long gloves, and sky-high creepers.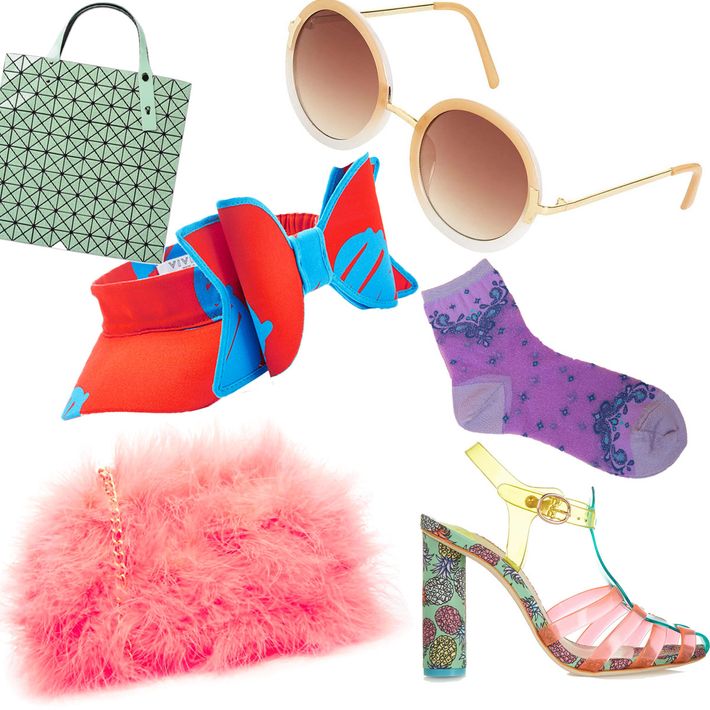 The Kawaii Eccentric
When dressing like this type, ask yourself "What Would Susie Bubble Do?" The answer: wear a ton of candy colors all at once.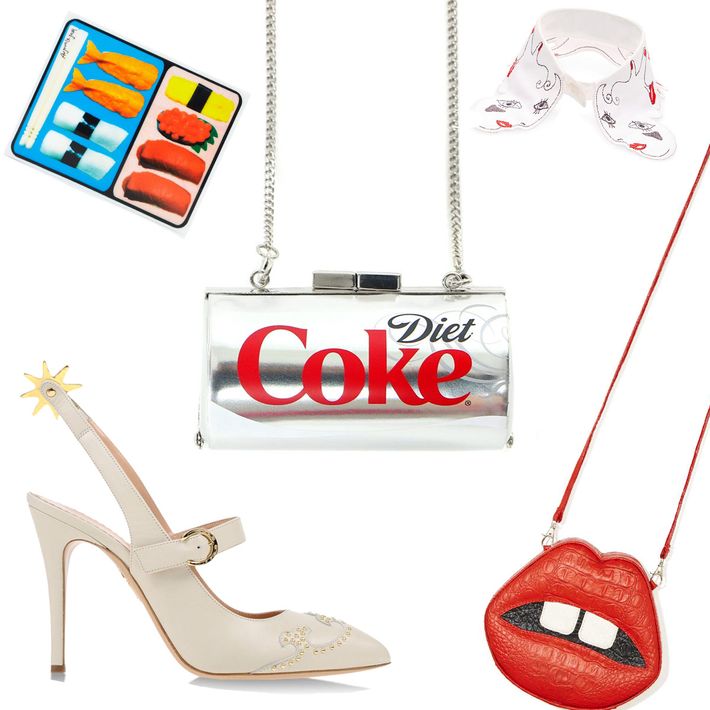 The Kitschy Eccentric
We have street style to thank for the proliferation of novelty accessories. You never know when you'll be stopped for a detail shot of that Diet Coke bag or sushi clutch.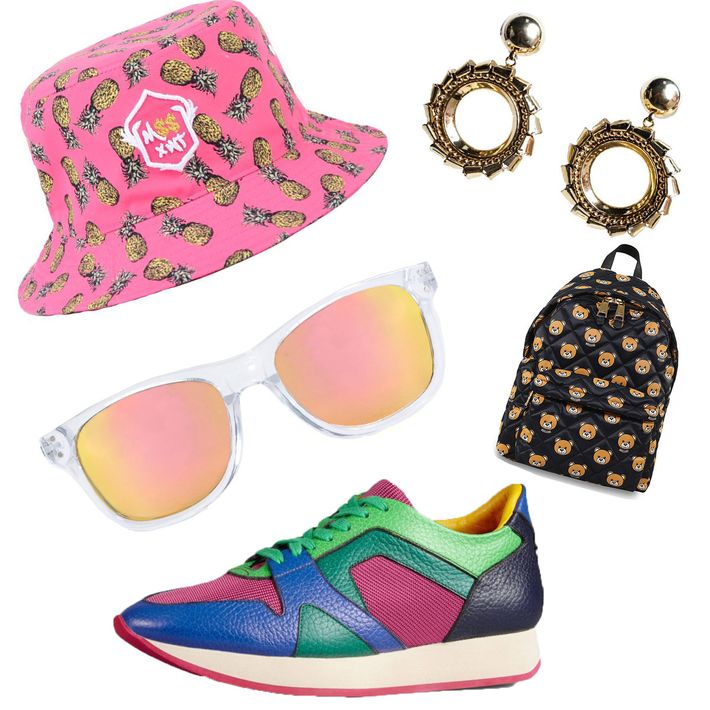 The Streetwear Eccentric
To be a part of Rihanna's entourage, you must first wear designs by Rihanna's entourage like this M$$xWT bucket hat. Then it's just a matter of adding really fancy sneakers, a backpack, and one-of-a-kind earrings.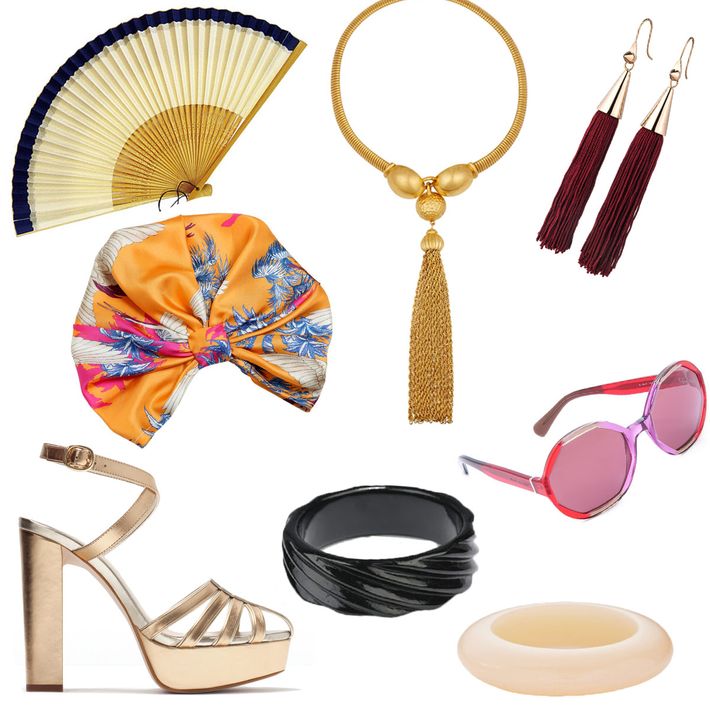 The Vintage Glamour Eccentric
No one does a turban and tassels like Catherine Baba. Pair with a plunging dress and then wear it all while biking casually through the streets of Paris.