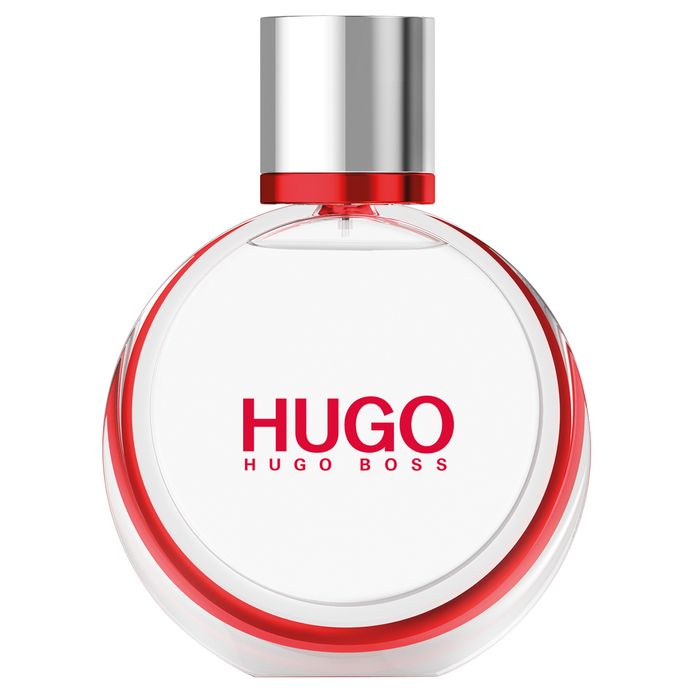 HUGO Woman by Hugo Boss.
Photo: Courtesy of Hugo Boss
It's hard not to become totally giddy when you sniff Hugo Boss's new eau de parfum, HUGO Woman. The fragrance is perfectly sweet — in a healthy way, like smelling a big bowl of fruit. Maybe it's the boysenberry top note, which is both fresh like a warm breeze and reminiscent of delicious food, but when I first wore the scent I thought of how it would pair well with a mimosa-fueled brunch on an airy spring day. The berry fragrance is grounded with moderately heavy middle and base notes, such as black tea and amber, which restrain HUGO Woman from taking a deep dive into a seriously fruity sugar rush.
HUGO Woman, $72 at Hugo Boss.