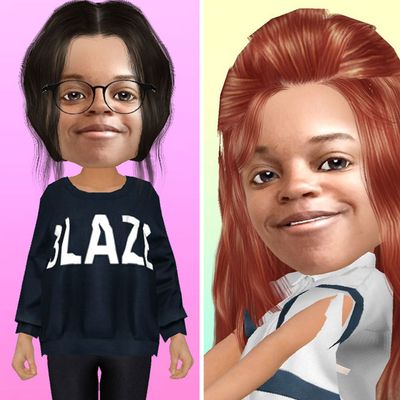 Photo: Courtesy of Allison P. Davis
Once, in tenth-grade English class, the teacher asked us to draw ourselves without using a mirror. I can't recall the reason given at the time, but in retrospect, it was an interesting little way to understand self-image. Which features do you choose to emphasize? How does the way you think you look compare to the way other people think you look compare to how you actually look?
If you've been on Twitter, Instagram, Tumblr, or Vine, or received a text message in the past 36 hours, chances are you're acquainted with avatar app MyIdol, the Chinese version of Bitmoji. Both apps get you to create an avatar in your own image — in MyIdol's case, an interactive, 3-D, creepily monsterlike image — to use in little messages, photos, and videos. Adults inexplicably love these apps and are willingly performing much the same exercise I did in that tenth-grade English class exercise in order to build the best possible MyIdol.

But what is the best strategy here? If this is meant to stand in for my corporeal being across social media, do I go for total realism? But what if I try and then people are like, "Your avatar's way prettier than you." (Sad.) Do I make MyIdol Allison somewhat uglier than I prefer to imagine myself in hopes that people will say, "Oh but you're so much prettier than that?" Do I turn it into a total joke?

Is it possible I'm thinking too much about this?

Yes, it is.

Even so, here is a guide to the MyIdols you can create based on the MyIdols I've seen pole-dancing their way across the internet this week. May this help you avoid the paralyzing self-consciousness I felt while creating a MyIdol Allison.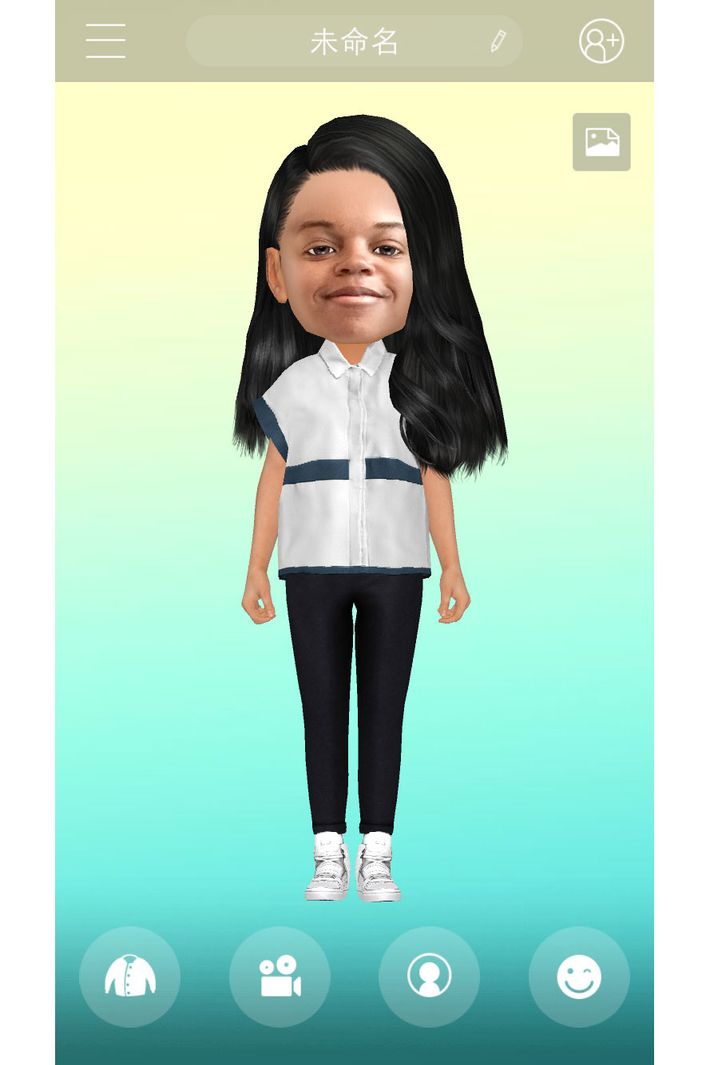 1. You, the real you: To get your best MyIdol, the app recommends taking a selfie in good lighting, with your hair pulled back. You can then customize your MyIdol to exact specifications by using the many available hairstyles, eye colors, wardrobe choices, etc. I tried this maybe 100 times and here is the MyIdol that looks the most like me. If I were a Bratz Doll.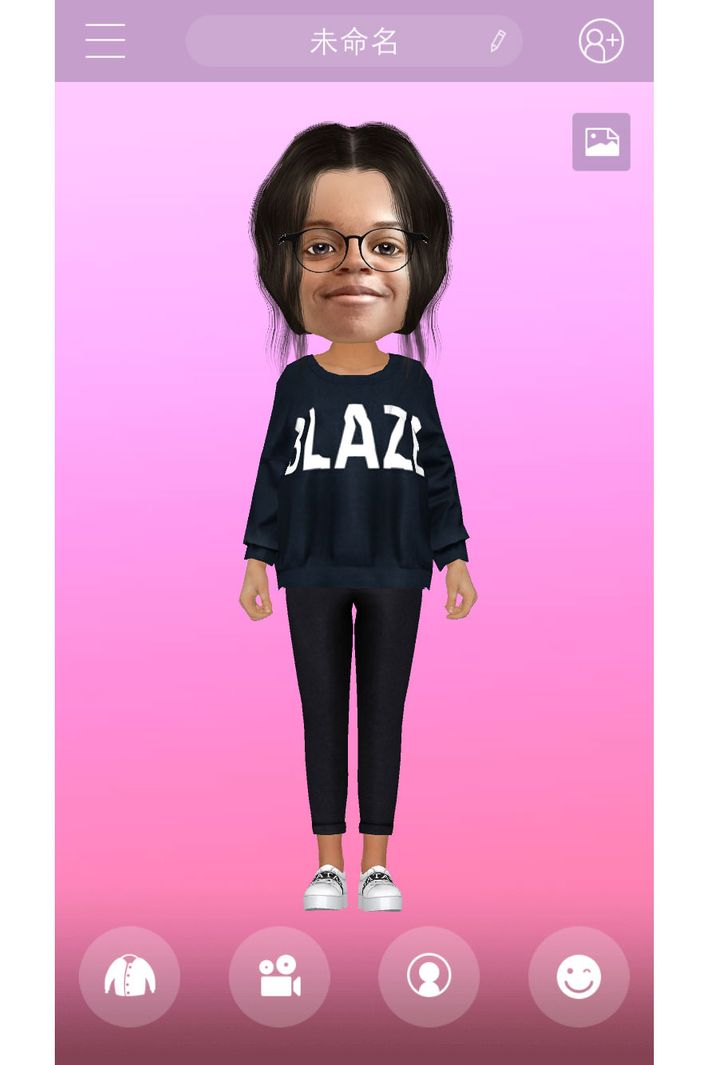 2. You, but slightly uglier: This MyIdol looks like you, but the She's All That pre-makeover version of you. It's just slightly plainer, or otherwise modified, so when you send it to people they'll say, "This really doesn't do you justice." And then you can enjoy every bit of the halfhearted compliment you fished for.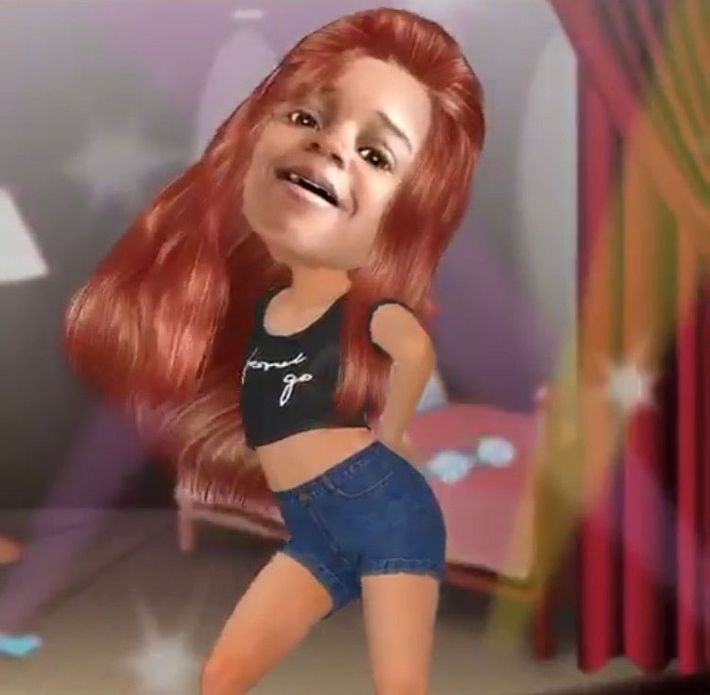 3. You, but way hotter: Just own the dream. Throw your MyIdol in a crop top and some short jorts, give it Beyoncé hair, and embrace the fact that she's too hot for this world. This MyIdol will dance confidently to "SexyBack." (And should be reserved for flirty text messages, or MyIdol sexts if you swing that way.)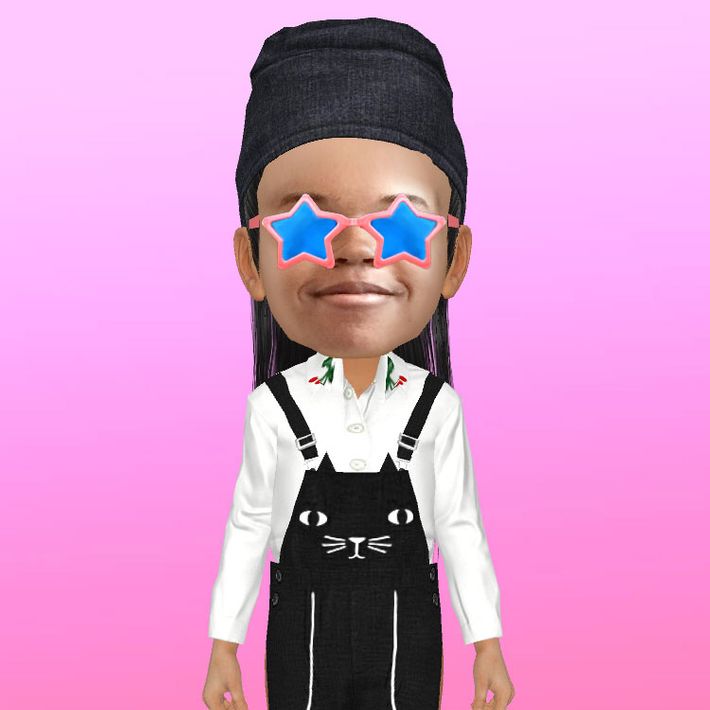 4. You, but noncommittally goofy: They can't laugh at you if you've made them laugh with you. By making the post-ridiculous version of yourself, nobody will point out that your MyIdol's haircut is better than yours. Bonus points if the goofy one is on the pole.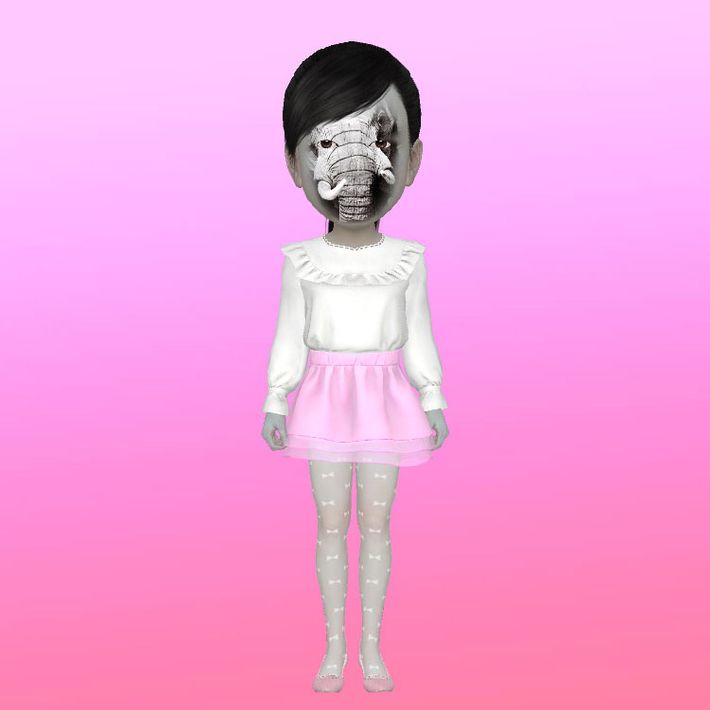 5. You but an animal: It's the same rationale as the "noncommittally goof," but this MyIdol is even harder to criticize because it is terrifying.  Bonus points if the Animal is on the pole.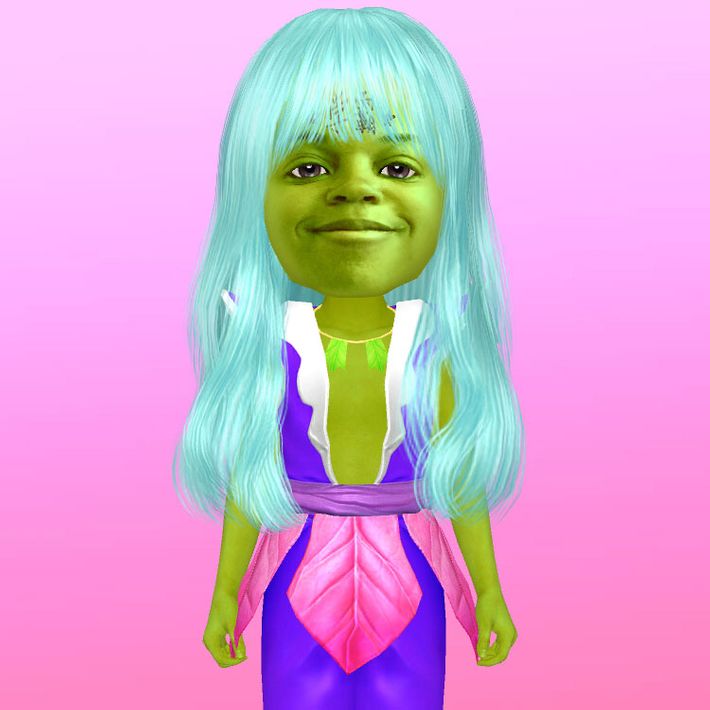 6. You, but an alien: Again, the same defensive tactic as the Goof and the Animal, but even more mind-boggling because who's to say what an Alien looks like? Bonus points if the Alien is on the pole.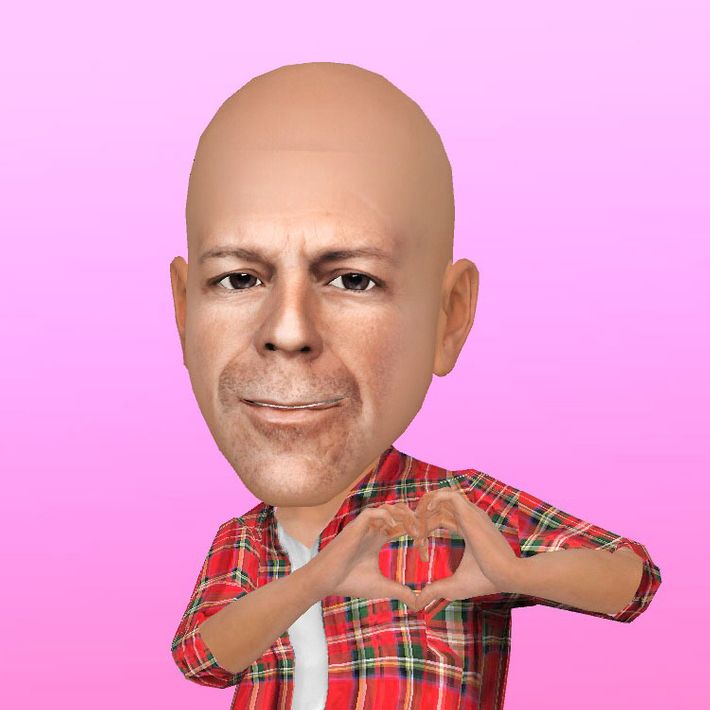 7. Not you, but a celebrity: This version works best if you choose a celebrity you imagine to be your spirit animal. I chose Bruce Willis and put him on the pole, and then put him on my Instagram.