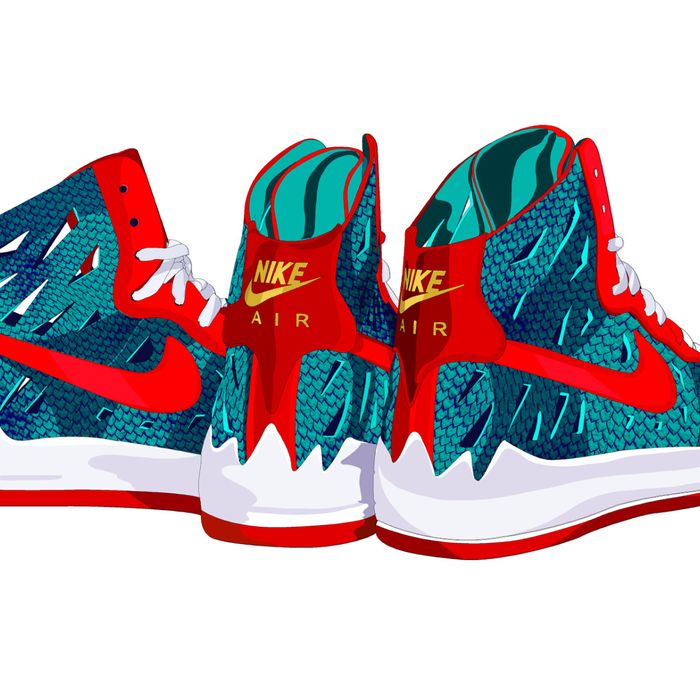 "Nike x Jurassic Park."
Photo: Olka Osadzińska
There's a new theme every day on It's Vintage. Read more articles on today's topic: Sneakerheads.
On the heels of Crepe City, London's massive sneakerhead-fest, Lyst enlisted Polish illustrator Olka Osadzińska — known for her cultish sneaker drawings and the three signature shoe designs she has done with Reebok — to bring to life some hypothetical sneaker collaborations we'd like to see turned into reality. In her mind, Jeff Koons "collaborates" with Balenciaga on mirror-ball-accented sneakers, while New Balance and Lego strike a colorful balance.
"I've always loved sneakers. They're a wearable symbol of pop culture," Osadzińska told the Cut. "Andy Warhol wore Reeboks, every classic '80s and '90s film has its sneaker moment, it's hard to imagine the street-art or the hip-hop scenes without them. And this is where I come from visually, as someone growing up in a golden era of the most inspiring advertising for pop-culture brands." Here, she explains the thought process behind some of her designs.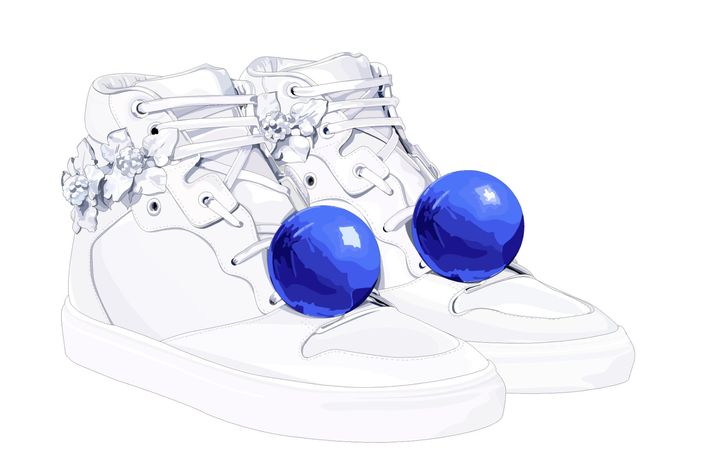 "I think the Balenciaga sneakers are such beautiful objects in their own right, it was the easiest thing to turn them into a Koons sculpture — they are just perfectly proportionate and stunningly cut.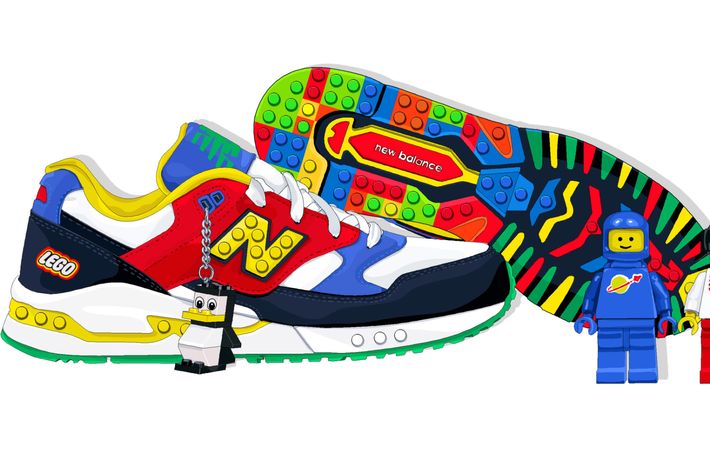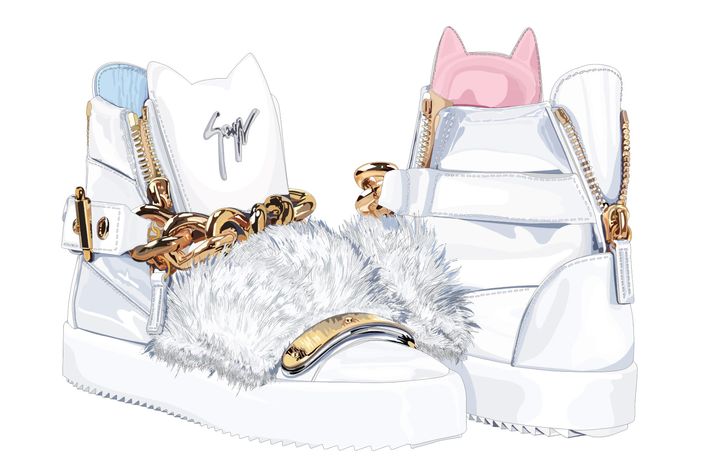 "I was always more of a Lego kid than a Barbie kid, and drawing this brought back all the happy memories of constructing my dream Lego house at age 8.

"Zanotti x Choupette was a bit about how crazy fashion can be, and a nod to the role of cats in pop-culture generally — it feels like these furry creatures are kind of running the world now. Or at least the internet.

"The Studio 54 roller-boot sneakers are inspired by Bianca Jagger's and Diana Ross's styles. I wanted them to be free-spirited but elegant, crazy but classy."