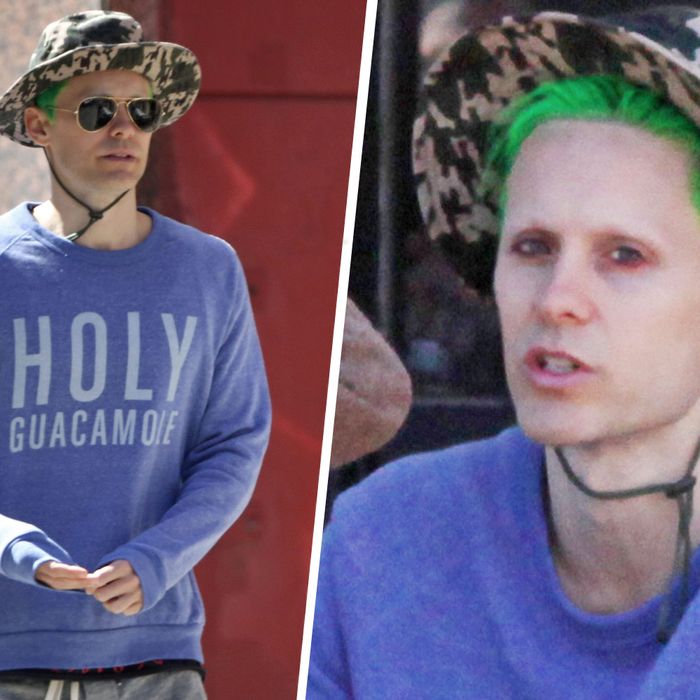 Jared Leto's new green hair.
Photo: Pacific Coast News
Jared Leto has gifted us with a glimpse of his new hair, peeking out from under a camo bucket hat in Toronto, where he is filming. (It's dyed green for his role as the Joker in Suicide Squad.) It's the color of a Jolly Rancher, an Oompa Loompa's locks, or some freshly made guacamole — which, judging from his sweatshirt, is practically a religion.