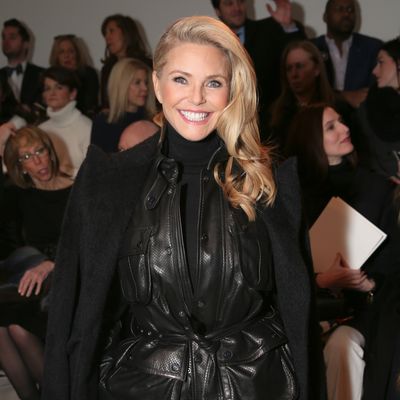 Christie Brinkley.
Photo: David X Prutting/BFAnyc.com/BFA NYC
Noted animal lover Christie Brinkley attempted to rescue a bird at her family's Parrot Cay home this past weekend. The bird, who may or may not have understood what was going on, subsequently tried to destroy her face.
"We interrupt this holiday to take a little unplanned excursion to Miami for cat scans and stitches following an accident trying to save a bird," she posted on Instagram, along with photos of her black eye (and a nice aerial shot of the tropical island). "My grateful heartfelt thanks go out to our wonderful Parrot Cay family who got me to the boat and plane, and my friends in Miami who found my A-Team at University of Miami Hospital led by Dr Askari and his professional caring and adorable team #grateful #thankful #itcouldhavebeenworse! #youneverknow #liveachday." No word yet on how the bird is doing.