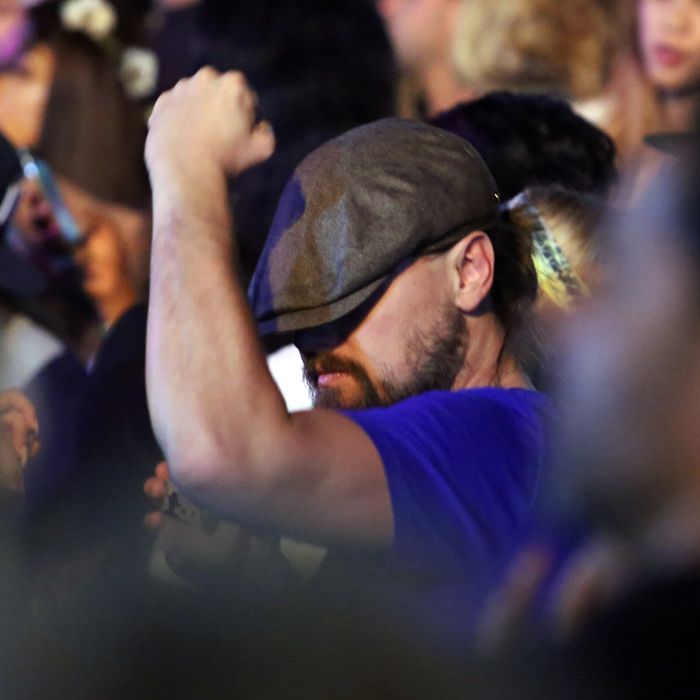 Leonardo DiCaprio, a man of hats.
Photo: Jesse Grant/Getty Images
Forty-year-old whippersnapper Leonardo DiCaprio has found great part-time work as a newspaper delivery boy at Coachella. It's only his first week, and he's doing a bang-up job, so far! He likes to think of it as delivering a little fragment of history each day! This gives him a great sense of purpose.