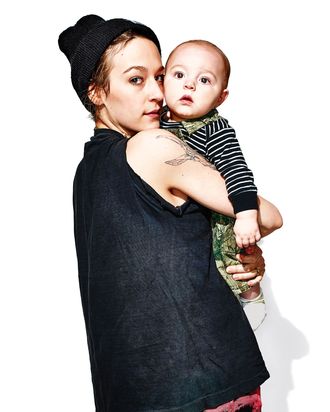 Artist Anna De Los Reyes and her 8-month-old son, Roman Osiris Thunder Slayer De Los Reyes.
Photo: Bobby Doherty
In honor of Mother's Day, this special Look Book spotlights six New York women and their children. Ahead, meet an artist who envisioned her baby in an Ayahuasca ceremony, a teacher who still holds her 36-year-old son's hand when they cross the street, a preschool coordinator who shares her morning routine with six children ages 10 and under, and more.
*This article appears in the May 4, 2015 issue of New York Magazine.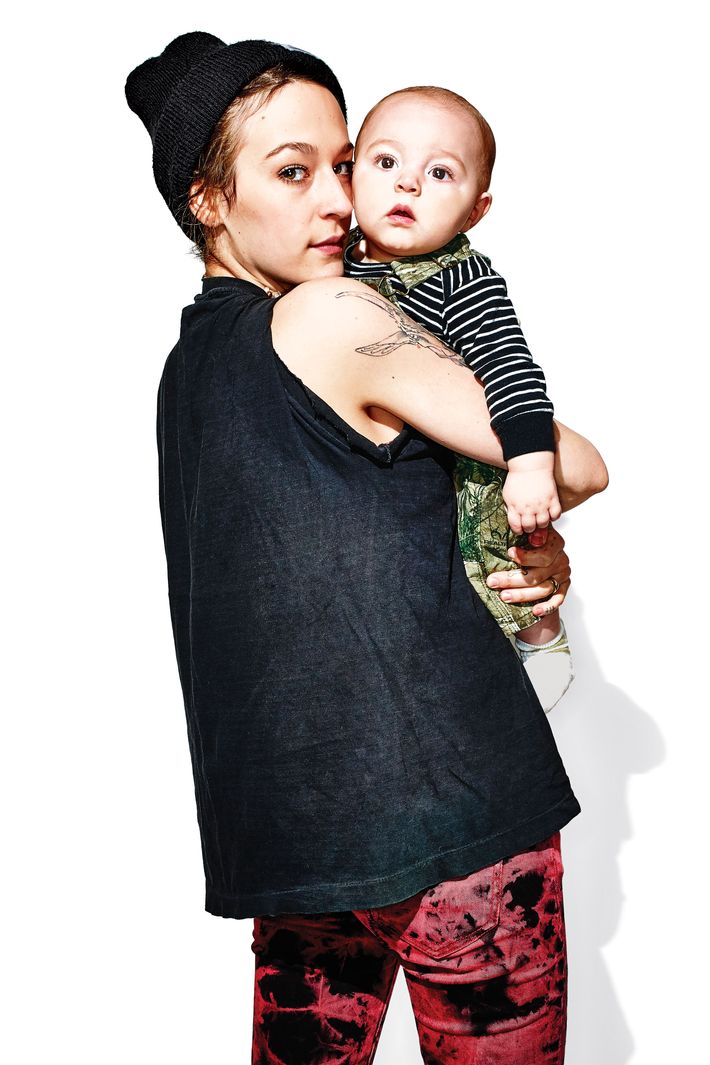 Anna De Los Reyes, Artist Roman Osiris Thunder Slayer De Los Reyes, 8 Months Old Tell me about that name! Well, Roman was the first name we thought of — there wasn't much deliberation on that one. Osiris, that's because my husband and I like to listen to Manly P. Hall lectures on YouTube, and he talks a lot about Osiris and the whole idea of a phoenix rising. Thunder was an old tag of my husband's — he writes graffiti. And then we just threw Slayer in there because he's crazy. It's still hard to believe that this is my life [at 22] — if you'd asked me a few years ago what I'd be doing, I would never imagine that I'd be a mom. But it felt like fate: My husband and I, we did an Ayahuasca ceremony in Queens two Decembers ago, and I had this vision where I felt a child inside of me, and I felt him move and kick. Four weeks later, I found out I was pregnant.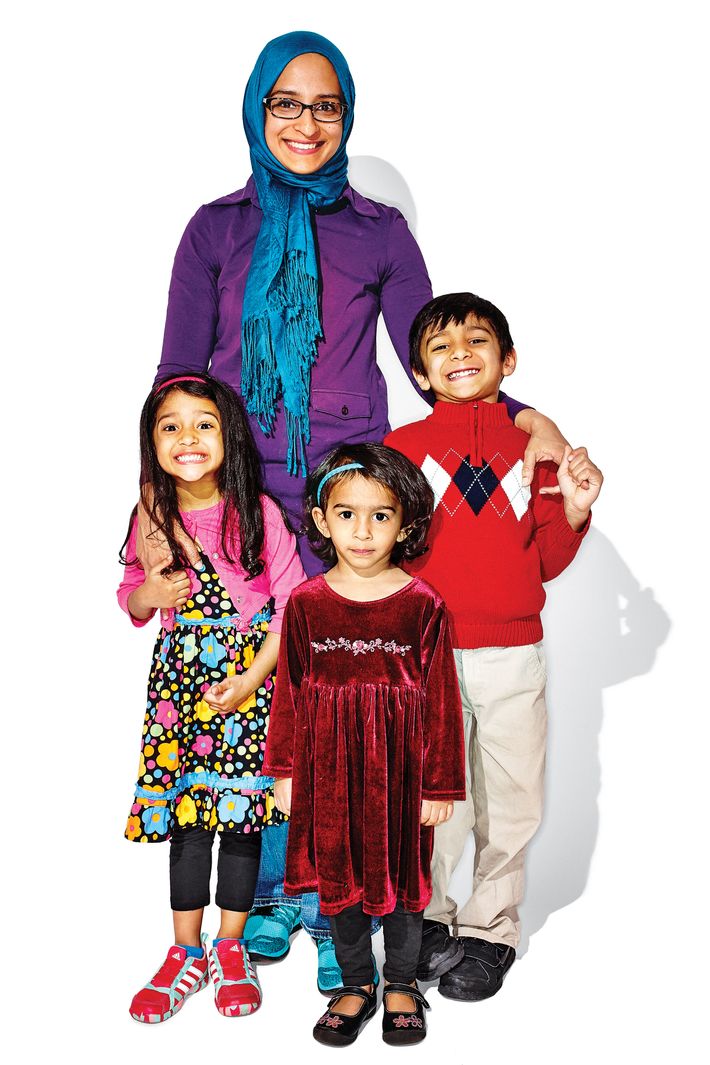 Najiba Akbar, Muslim Chaplain Zahed Kaleem, 5, Zahra Kaleem, 3, Maryam Kaleem, 2 What's the hardest question one of your kids has asked you? My son will ask me: "Where is Daddy? And why does he have to work so much?" He's very attached to his father, who's in finance and works long hours and often gets home after the kids are asleep. I've explained to him that people need to work hard to support their families. But it's difficult, because I agree with him, and his question points to a problem with our work culture.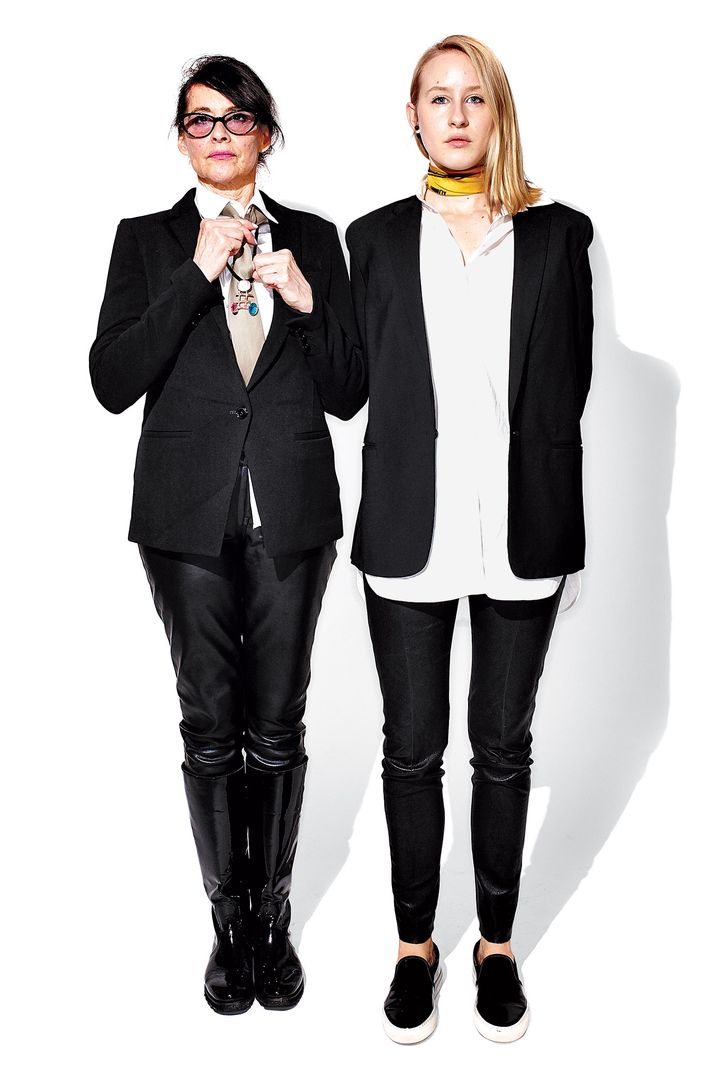 Diane Birdsall, Gallerist Audrey Rose Smith, Art Publicist Do you two generally coordinate outfits? Diane: No, this was an accident! But there's a certain uniform we both have. Audrey: I picked up wearing scarves from her. And we both love black and white. Diane: When Audrey was young, pink was not an option. She didn't have Barbies. Audrey: Oh, God, I really wanted a pink Barbie car — the kind you could actually drive. I remember kicking and screaming at Toys 'R' Us, and she refused to buy it for me. I'll never forgive her. Diane: I just didn't want Audrey to be a girlie-girl.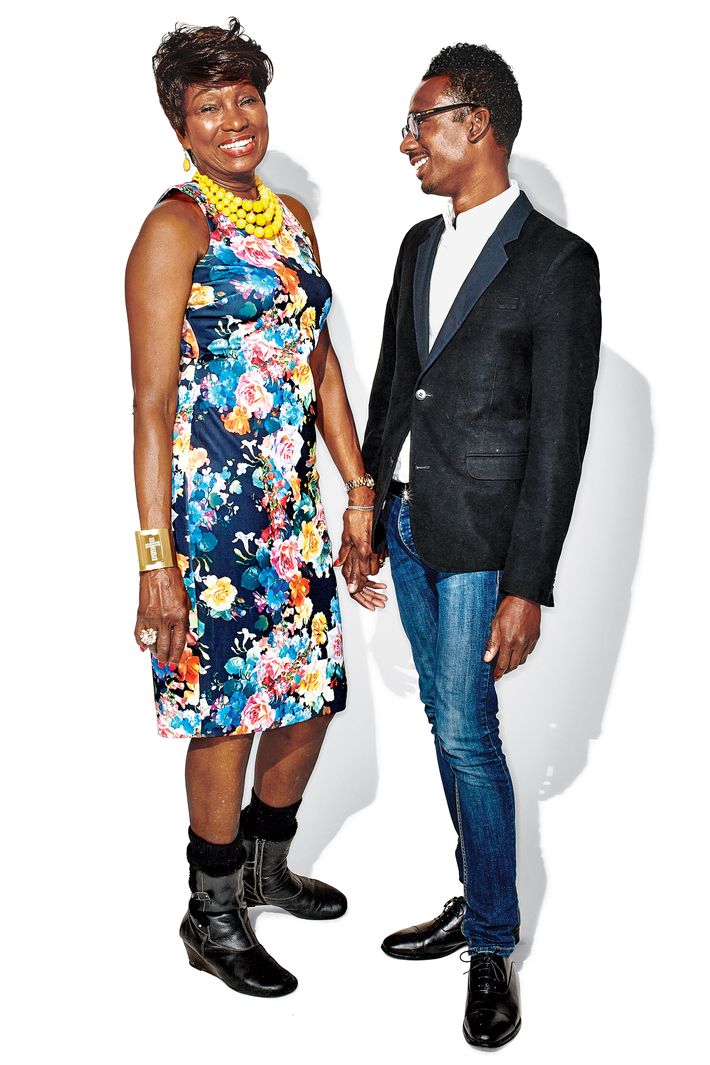 Bernice Warrick-Tarradath, Teacher Andy Tarradath, Digital Producer How often do you see each other? Andy: I visit her in Queens at least once a month, and we chat on the phone twice a week. We both love to talk about Scandal. It's nice now to be able to see my mom not just as a mother but as an adult. That's not something I would have imagined ten years ago. Bernice: But I'm overprotective of him. I still hold his hand to cross the street. Andy: She does! Or we may just link arms or elbows. It's kind of this joke between us, where I'm 36, but to my mom I'm still a 14-year-old.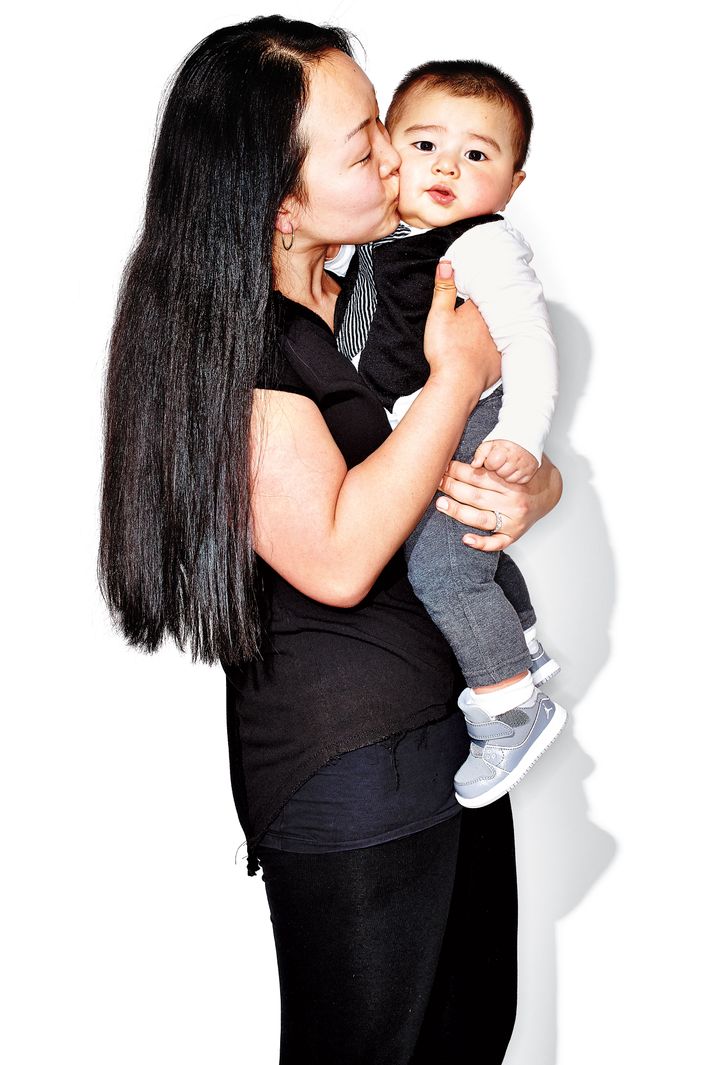 Julia Grella, Teacher Enzo Chase Grella, 10 Months Old Enzo seems big for his age. He's huge! He wears 24-month-old clothes. My husband is an ex-boxer, and he has huge hands and a huge wingspan; Enzo takes after him. We like to call him "sturdy baby." When he holds on to something and I want to pull it away from him, I have to use both hands. I'll break a sweat. I actually work out with him. My arms have never looked better.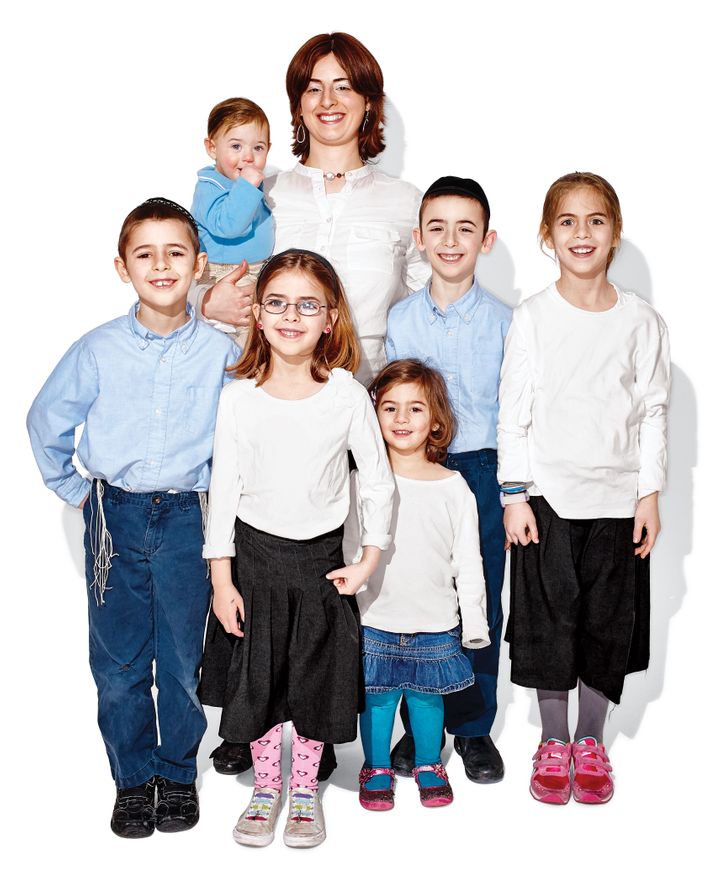 Mushky Mendelson, Preschool Parent Coordinator Yudale, 10, Sarale, 9, Ahrele, 8, Leahle, 6, Goldie 3, Meier, 10 Months Old What's a typical morning like? At 6:30, the baby wakes up, then the 3-year-old comes bouncing into our room. At 6:45, my husband, a rabbi, leaves for the synagogue. I start getting dressed at seven, before dressing the baby and the 3-year-old. In the meantime, I'm nudging the 9-year-old out of bed, checking on the older boys, who are already up reading. At 7:30, the older girls eat breakfast before they get picked up at 7:45; the boys get picked up at eight. Meanwhile, I'm feeding the baby, preparing my own lunch. My husband gets home at 8:15 to stay with the baby, and I'm out the door to drop the 3-year-old off and go to work. To go from changing a diaper to asking a 9-year-old about their day at school, while the middle kids just want to sing and dance, it's that switching back and forth that I find hardest.