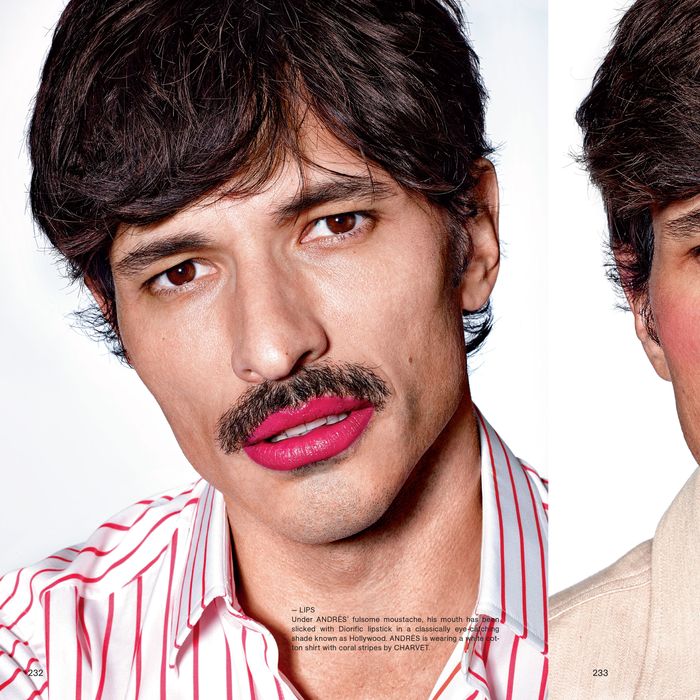 Photo: Richard Burbridge/Fantastic Man
"At one point, we were the only ageist and the only sexist magazine in the world," says Jop van Bennekom, co-founder of the semi-annual men's magazine Fantastic Man. "It was great and it worked well for us, but then it became too predictable."
Van Bennekom and his co-founder Gert Jonkers (the duo launched Butt magazine together, as well as The Gentlewoman and COS Magazine), have decided it's time to have a little more fun with Fantastic Man, "one of the most remarkable magazines of this era," as Glenn O'Brien once called it. Now in its tenth year, the magazine's 21st issue debuts this month with designer Jonathan Anderson (founder of J.W. Anderson and Loewe) on the cover.
The Cut sat down with van Bennekom at the James hotel during his recent visit to NYC (he is based in London). Click ahead for his thoughts on masculinity, the evolution of Fantastic Man, and the state of menswear.
Jonathan Anderson made your cover. This is a very good moment for him …
Yes, he dressed up in his own womenswear for the cover and they gave him a haircut. He said, "I am only doing this once in my life, and this is it." This is totally different than what we have done before, too. What he does is very good, very brave, and very smart.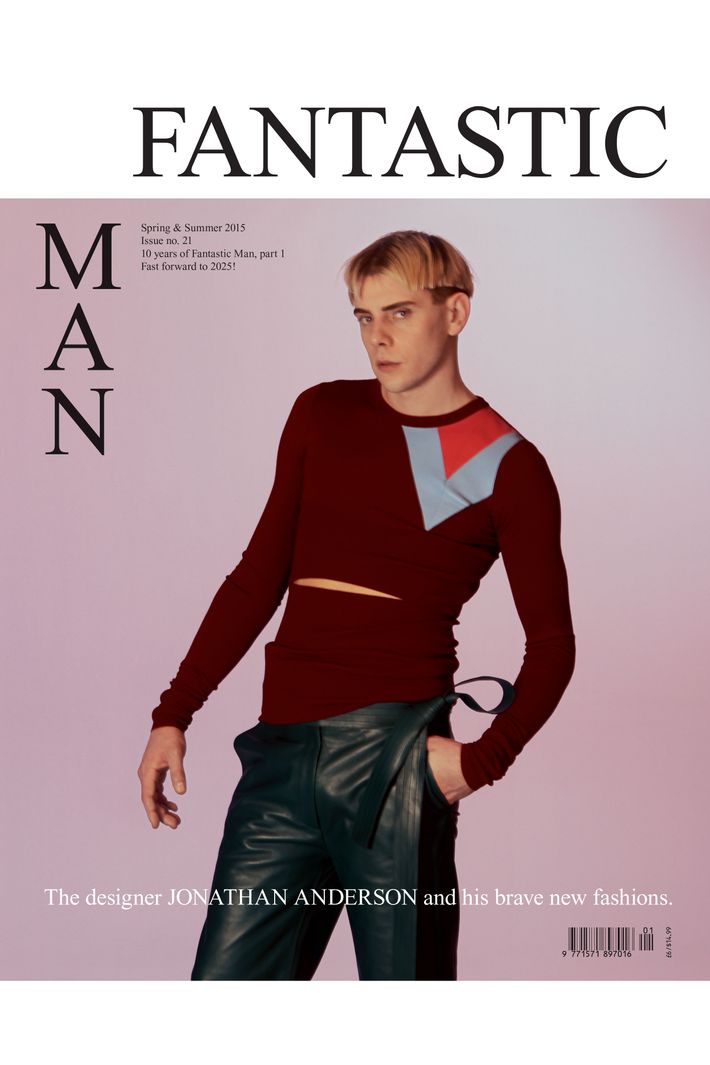 Putting him in womenswear on your cover — how does this represent your vision of masculinity for the magazine?
We changed the magazine around for this issue. We wanted to represent 360 degrees of masculinity. I think we are the only magazine in the world that is about men and celebrating masculinity. Masculinity doesn't have to be masculine. It can be very feminine, too. I think women look much more feminine when wearing something masculine. It doesn't necessarily go the other way around for men, but it's nice to experiment and that's what we did with this issue.
Fashion as a whole seems to be experimenting with gender a lot right now. What are your thoughts on that?
The fashion world always responds to itself. I started Butt magazine 14 years ago and we wanted to bring back the idea of masculinity. Instead of having shaved, hairless bodies, we wanted to show guys with hair and maybe a little pot belly. Like your father, or your uncle or something. We have been embracing a specific masculine of form. A little bit older, something that is very different than the Dior Homme model that was very apparent in 2005. The boys were all skinny and quite young; we wanted to celebrate maturity. I think in men's fashion, the idea of masculinity and wearing tailoring and brogues, like Thom Browne, has been a very commercial proposition.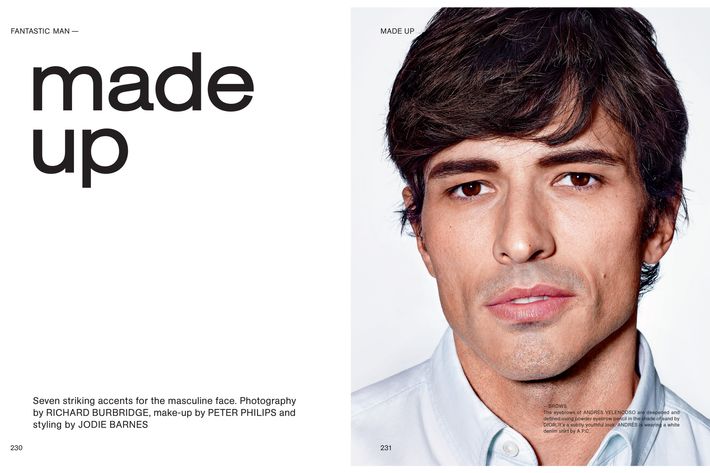 So, where are we going with all of this?
It's time for something else. Girlfriend, that's how fashion works. At the forefront of sexual politics right now, it's much more about gender. I think it's fun if people play around with it and we are seeing designers play around with it, too. It will be interesting to see where that takes us. I think people right now want to take a little more of a risk. We just came out of a recession, people want to have more fun and do something that isn't about good taste. Something that is a little bit unpredictable.
The "Made Up" spread in the new issue features Andrés Velencoso (who has a very masculine face) with some bold makeup by Peter Phillips. How does that speak to all of this?
It's a very simple idea. It's just giving makeup a chance. It's just like applying female basics on a man's face. It's fun, it's silly, but it's also a little bit liberating. It's shot almost as a manual, like let's try out a lip or an eye makeup look. Men are more limited in a way, but women can accentuate whatever they have. For men, wearing green socks is kind of risky.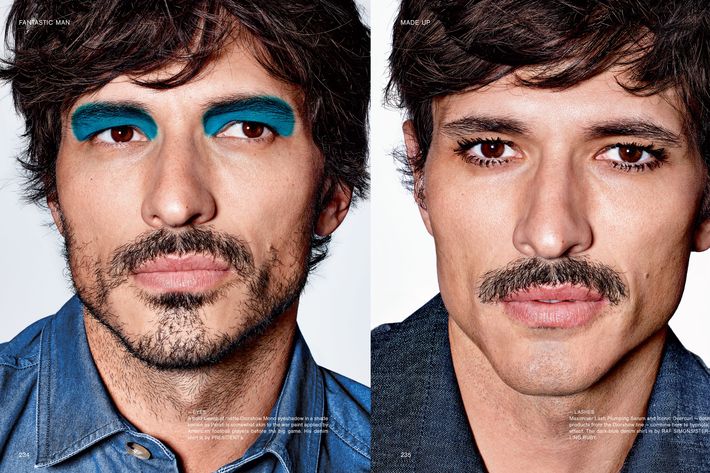 Menswear has taken some big leaps since you launched the magazine ten years ago. How has this affected the magazine?
Or, it's the other way around. [Laughs] When we started out, we realized we wanted to do something that was about style, not fashion. It's about clothes, personalities, and people who have a certain kind of style. We did all black-and-white, big profiles, quite textual, et cetera. This was all before the Sartorialist and personal street-style became such a thing. Menswear was an afterthought when we started. A few years after we launched, more and more fashion houses became aware that it needed its own campaigns, marketing; and there was a huge increase in money spent on the men's business.
How does this new issue represent the future of your magazine?
We decided to have more fun and loosen up the magazine. This issue is 100 pages thicker than normal. We just decided to realize all the ideas we had, instead of being so curatorial about things.  This issue is part of a diptyque — the first looks ahead, and the next issue we will look back.