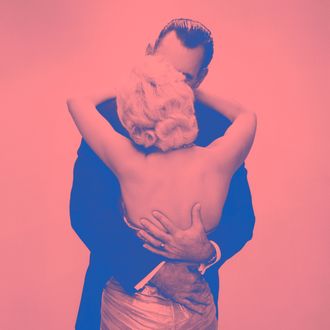 Photo: Ewing Galloway/Corbis
Most people fundamentally misunderstand sexual desire, Emily Nagoski writes in her new book, Come As You Are: The Surprising New Science That Will Transform Your Sex Life, mistakenly thinking that spontaneous desire — an urge for sex that comes seemingly out of nowhere — is the default mode of arousal.


But for many people, and perhaps especially (though not exclusively!) for women, it just doesn't work that way.
Nagoski elaborated in a recent interview with New Scientist:
If sex is a drive then desire should be spontaneous, like a hunger. When you see a sexy person or have a stray sexy thought, it activates an internal craving or urge for sex. That's called "spontaneous desire". It feels like it comes out of the blue. But there is another way of experiencing desire which is also healthy and normal, called "responsive desire", where your interest only emerges in response to arousal. So, your partner comes over and starts kissing your neck and you're like, "oh, right, sex, that's a good idea".
Nagoski further explains, "A drive is a motivational system to deal with life-or-death issues, like hunger or being too cold. You're not going to die if you don't have sex."
And the distinction is important, Nagoski said, because those who don't often experience spontaneous desire may secretly worry that something is wrong with them, a mode of thinking that does not exactly help to put one in the mood. "Spontaneous desire is totally fun," Nagoski said to New Scientist. "But you're not broken just because you're not experiencing it."