Meredith Graves on Powerful Punk and Her Own Label
She talks about "paying it forward," and being a woman on the hardcore scene.

The new female musicians to see this summer.
Meredith Graves on Powerful Punk and Her Own Label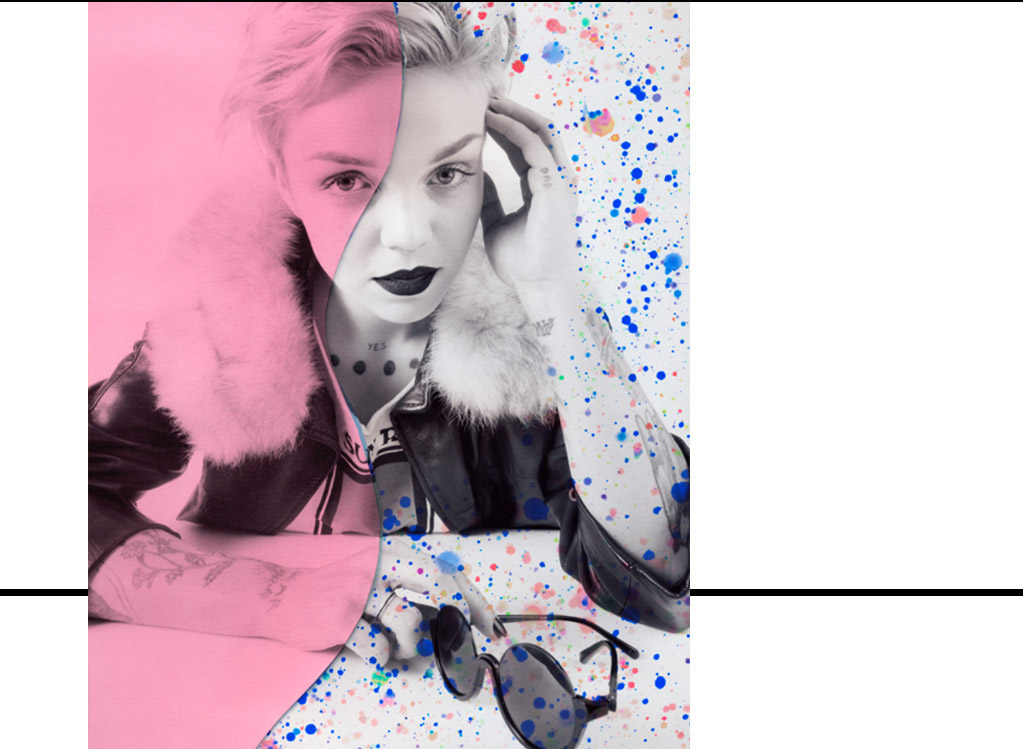 Name: Meredith Graves, lead singer of Perfect Pussy

Age: 27

Single to Hear: "Driver"

Video to Watch: "I"

Where You'll See Her This Summer: Blowout Festival, Brooklyn Night Bazaar

Hometown: Syracuse, New York

Twitter: @gravesmeredith

Instagram: @gravesmeredith
The lead vocalist of hardcore-punk band Perfect Pussy, Meredith Graves, is a lot more than just a singer: She's a prolific writer on issues such as gender, sex, and body image — and now the owner of her own record label, Honor Press. Since Perfect Pussy's full-length debut Say Yes to Love (and subsequent tours), Graves has been working on her first solo album, in addition to writing for publications like Rookie, T magazine, and Vice. (She's also working on an upcoming EP with her new pop band, Sophomores.)
Graves spoke to the Cut about why she decided to launch Honor Press, the women who have inspired her writing — including Jenny Holzer and Susan Sontag — and how she's working to feminize hardcore music.
In the past, you've talked about struggling to have people take you seriously. Where you are now, as a woman in the hardcore/punk scene, do you feel like you're taken seriously?
I don't really think much about it now. Obviously, it does affect my day-to-day life, as it would any male performer. At this point, given the strange experiences our band has had, if people aren't going to take me seriously, it's not going to be because of my gender, it's going to be because I'm ridiculous. I'm sure there are people out there that write me off because I'm female, but I don't hear about them because those people stay in their mom's basement masturbating. If someone wants to disrespect me and my work because of my gender, they're so far into their mom's basement and their cell service is so bad that I don't have to hear about it.
Which artists inspired you to become a hardcore musician?
Jenny Holzer made me want to be a hardcore singer. I grew up listening to hardcore bands that were all men. When I got into hardcore, I was into Black Flag, Circle Jerks, Cro-Mags, and Bad Brains —bands with all boys. I grew up in a very small town with a scene around me that was predominantly male and sexist. I didn't have a lot of female role models. All of my moves onstage are trying to imitate the sounds of men. Everything I do is something I've seen men do. I'm trying to feminize my performances now. I've been watching a lot of videos of Beyoncé and Nicki Minaj. No matter how manly I am, men still don't like it. I didn't have a lot of female role models in hardcore, but I did have female role models [who were] incendiary writers. Jenny Holzer, Kathy Acker, and Barbara Kruger were my inspirations. Susan Sontag was a huge inspiration.
 You just started your own label, Honor Press. What made you decide to launch it?
I come from a world and scene where bands put out their own records. I helped someone with their label for a long time, and I put out my own bands' records for years. What made me want to do it is the experience I've had over the last year, as people took me seriously and put money and faith into what I was doing without hindering who I was and what I want to do. Captured Tracks has given us free reign to do whatever we want. If I could take that now and do that for other people, that would be the greatest life I can possibly imagine. What made me want to start a label is deep gratitude: I want to make space and keep paying it forward.
Your hair has changed color so many times over the years: bleach blonde, silver-fox gray, black. What's been your favorite?
I've done it since I was 14. I've always done my own hair. It's really strange. I actually wrote an article about it for Rookie, about how it started as this compulsion to constantly stay one step ahead of people. Now I'm older and I'm still doing it, but not as much. I'll wake up in the morning one day and it'll be like a Post-it note someone left on my mind, like, "You should have black hair." I always have that stuff on hand. If I'm frustrated or need a change of pace, I'll change. It's an easy way to feel like you've created something. I kind of get a kick out of the process.
You tend to wear feminine dresses at your performances. How do you decide what to wear onstage?
I wear the same clothes all the time. I moved to New York in September with nothing. I came here with my tour suitcase, and I've amassed a couple of articles of clothing since then. Most of my clothes are vintage. The dresses I wear, I wear out in the morning, out onstage, and they travel the world. I have all of my dresses mended. I've become far less materialistic than I used to be. I'm totally okay with owning nothing right now.
In the past you've talked openly about sexism, as well as beauty standards that exist for women in the public eye. Do you think you've played any part in redefining beauty means? Do you think you've made a difference for women in music? 
I wouldn't say so, but I'm not sure I'm telling the truth. Of course I wouldn't say so, because my position as a tall, average-size white person is that I'm exactly the standard of what people are supposed to look like according to the media. I don't like it when people make a big deal out of my tattoos or unshaved legs or shaved head because I don't think it's an inherently radical thing: It's a fashion choice. I will tell you that I got an email when I was in Australia one night from a girl who had seen our show, saying, "I don't know if you'll read this, but I saw your band today, and I need you to know how much it meant to me to see someone who wasn't thin or conventionally pretty, doing what you do. It made me cry." This teenager sent me that email [and] loved that someone could fly around the world, play, and not look like a pop star. It made her feel like she had a chance. Maybe in some small way I am. 
(Vintage leather jacket from What Goes Around Comes Around. Graves's own T-shirt. 3.1 Phillip Lim by Linda Farrow Gallery half-moon sunglasses, $297, at lindafarrow.com. Photographs by Shae Detar, styling by Amanda Lee Shirreffs, makeup by Faith Bartruff.)