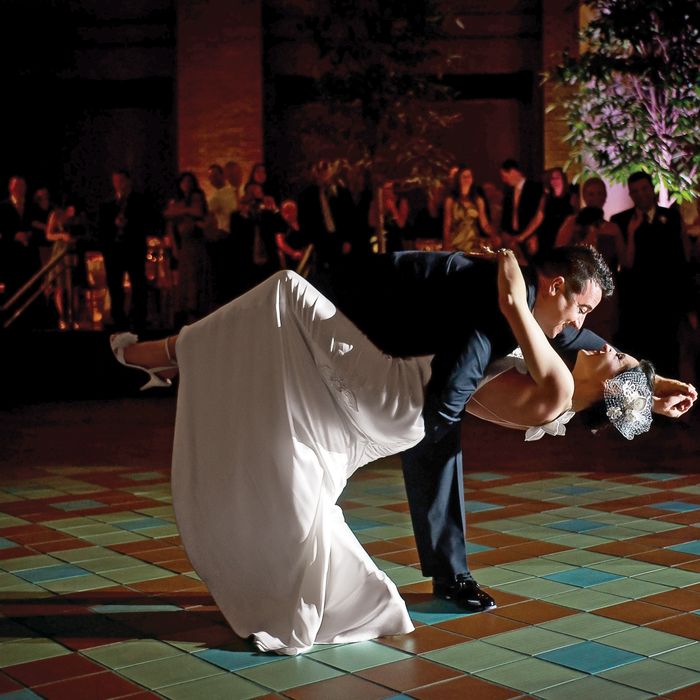 Suzanne and John Sierp.
Photo: Christopher Duggan
The best part of any wedding reception? When it's time to hit the dance floor, of course. We asked eight New York couples to recall their dips, dives, and getting down to Daft Punk, plus grandparents who love Rihanna and one very feisty nephew. Click ahead to see some newlyweds who really cut a rug.
*This article appears in the Summer 2015 issue of New York Weddings.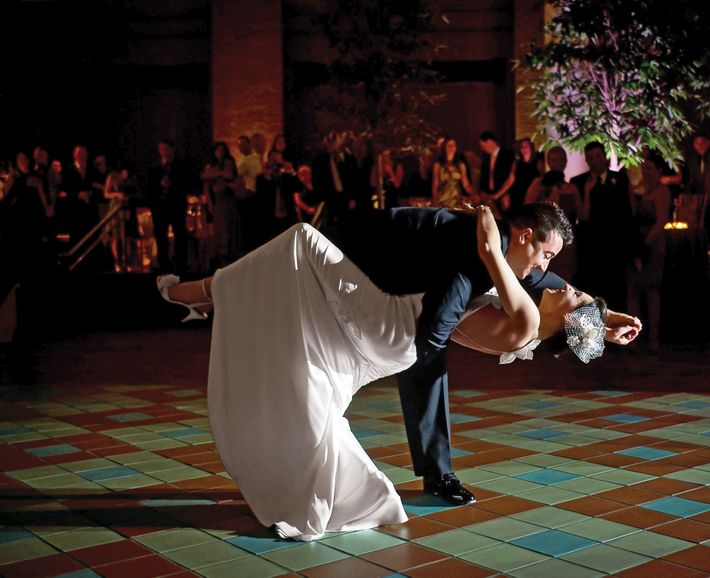 Suzanne & John Sierp
Social worker, firefighter. Married September 29, 2012, at Harborside Creative Catering in Jersey City, N.J. "I'm the world's most hideous dancer — John says I look like I'm having a seizure when I dance. He was trying to keep my moves under control by dipping me. All I remember is lifting my leg and grabbing on to him for dear life."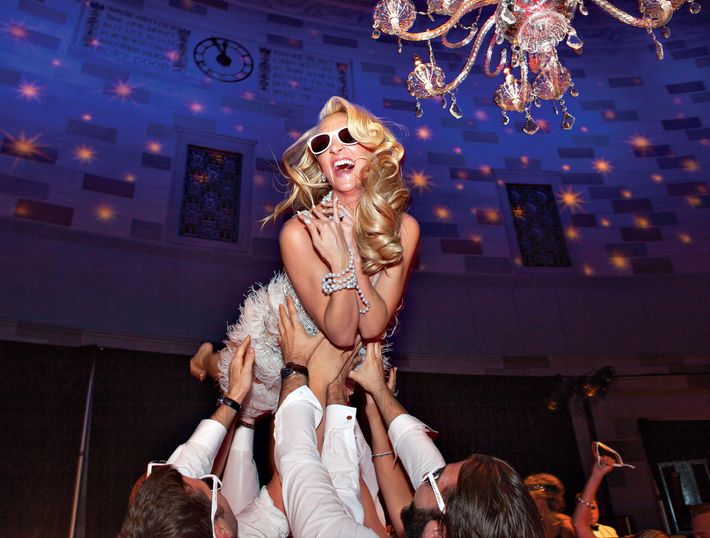 Cassie Russo-Sweeney & Sean Sweeney
Choreographer, youth-soccer coaching director. Married June 28, 2014, at Gotham Hall. "While I was changing into my feathered dress for our reception, I heard the crowd roar. I ran out of my dressing room to find my husband being lifted into the air by his groomsmen. Not one to miss out on the limelight, I ran onstage, kicked off my Louboutins, and dove head first into the crowd."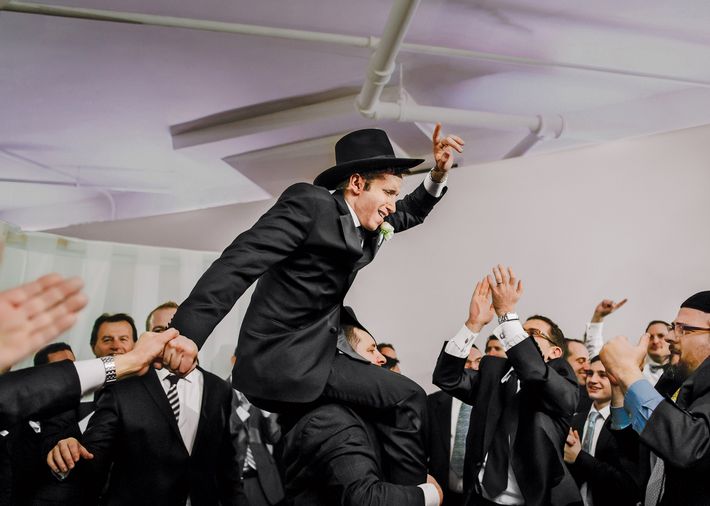 Amir & Miriam Yael Cohen
Surgeon, attorney. Married January 27, 2013, at Three Sixty. "Someone tossed the hat on my head, and I just went with it! I was later informed that I had it on backwards."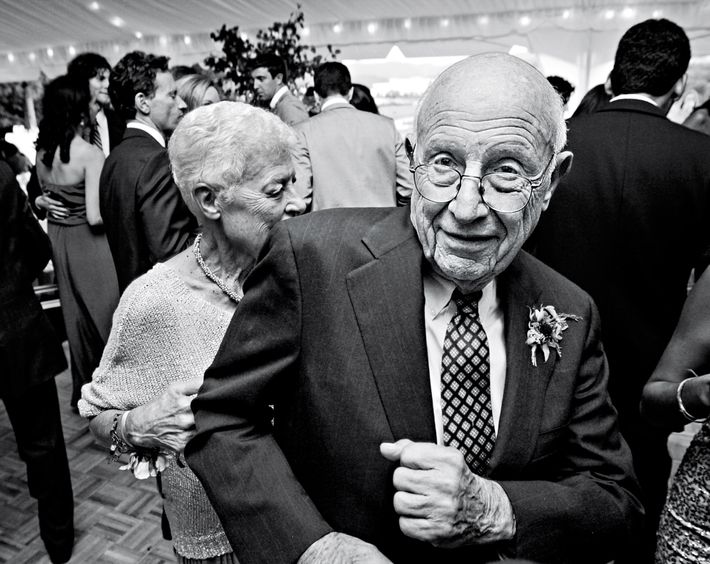 Jessica Casper Hunt & Andrew Hunt
Creative director, architect. Married September 15, 2012, at the Boscobel House and Gardens in Garrison, N.Y. "My grandparents, Marilyn and Richard, celebrated their 63rd anniversary a couple of weeks before our wedding — and it was also Marilyn's birthday that day. The two of them helped turn the evening into a nonstop dance party. They proved they could move to just about anything — even Outkast and Rihanna."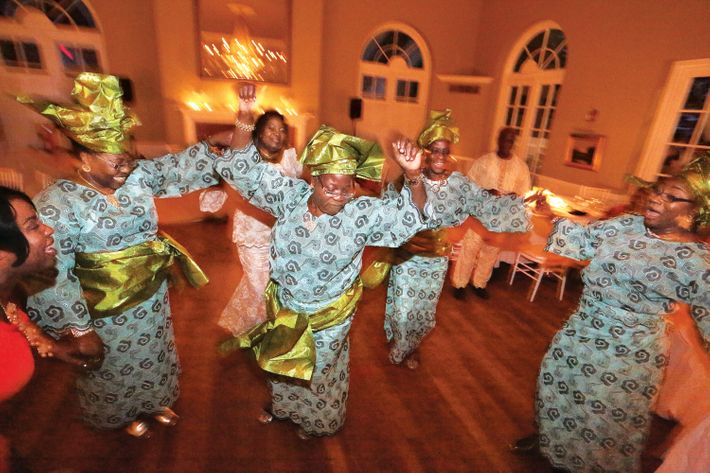 Moyo Mobolade & Andrew Yakovlev
Business analyst, management consultant. Married June 7, 2013, at the Highlands Country Club in Garrison, N.Y. "It's typical in Nigerian Yoruba culture for families to coordinate colors and fabrics on celebratory occasions. I don't remember exactly what song was playing here, but if it had my aunts dancing like this, it's a pretty safe bet it was Michael Jackson."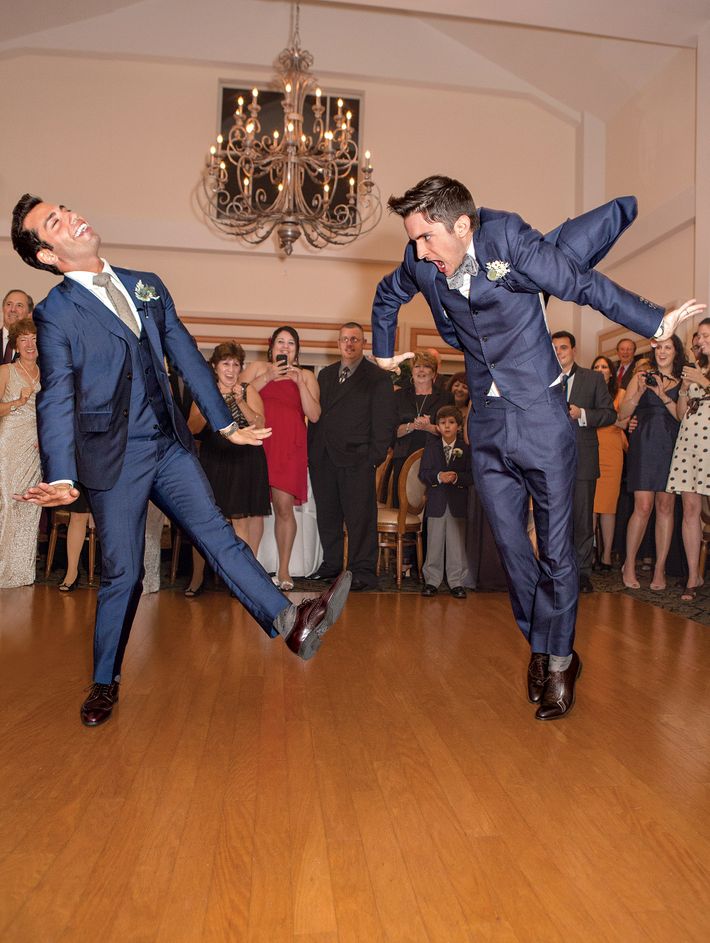 Nicholas & Jason Zammit-Ritchie
Publicist, theatrical marketer. Married September 21, 2013, at Trumpets at the Gate in Eastport, N.Y. "We chose the Dean Martin classic 'Just in Time' as our first dance. It had the elegant feel we were looking for, and allowed us to channel our inner Gene Kellys. It's also a nod to Jason's engagement gift: a vintage Rolex engraved with the lyric 'I found you just in time.' "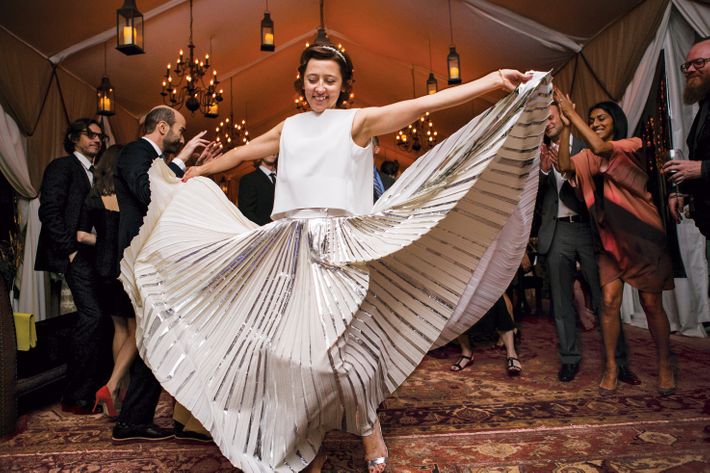 Nataliya & Michael N. Ludwig
Artist, creative director. Married September 20, 2014, at the NoMad Hotel. "I had just downed a Satan's Circus cocktail, and this foiled, pleated Proenza Schouler skirt propelled me onto the dance floor. This shot was taken right after our first dance, to 'Baby, I'm Yours,' by the Arctic Monkeys."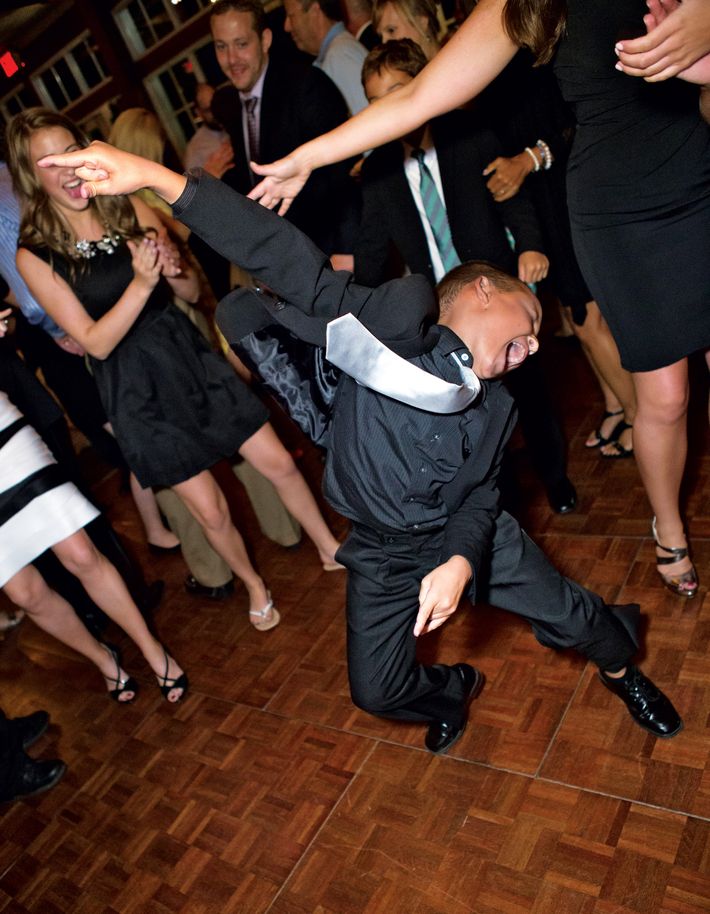 Herb Engert & Timothy Miller
Partner with Ernst & Young, graphic designer. Married August 23, 2013, at the Loeb Boathouse Central Park. "Needless to say, our nephew, Aiden, is a little feisty. When 'Get Lucky,' by Daft Punk, came on, he ran to the floor. He was a hit with all the waiters, too. They kept bringing him extra chicken satay."