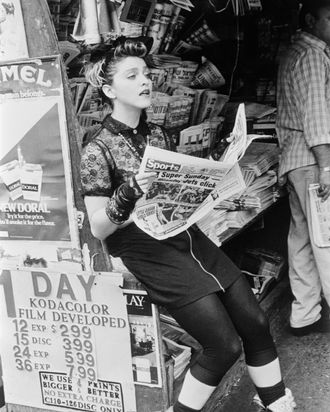 Madonna in Desperately Seeking Susan.
Photo: Andy Schwartz/Corbis
There's a new theme every day on It's Vintage. Read more articles on today's topic: Club-Kid Style.
When director Susan Seidelman cast Madonna as the title role in her 1985 comedy, Desperately Seeking Susan, the pop legend was still virtually unknown. "Madonna lived down the street from me," Seidelman told the New York Times in 2010. "We started to audition more up-and-coming actresses who had done some films — people like Ellen Barkin and Melanie Griffith and Jennifer Jason Leigh and Kelly McGillis." With negligible acting experience (which, at the time, was limited to a few music videos), Madonna was a surprising pick — yet Seidelman was captivated by her presence and personality, and perhaps even more important, her style. As the director tells it, casting Madge was a deliberate move to inject some authenticity into the film's depiction of the gritty downtown scene of 1980s New York: "We didn't want actors putting on costumes and playing downtown."
Shot in lower Manhattan during the summer of 1984, the film brought audiences a taste of grimy downtown culture as personified by Susan: an irreverent, gum-snapping vagabond with a trail of enemies and admirers in her wake. She exudes easy confidence and charisma, but the real appeal of her character is that she does not give any fucks. She's an unabashed freeloader, mooching off friends and strangers and disappearing unceremoniously, leaving them to pick up her mess. She's transient and elusive — the kind of woman who makes men amorous and women envious. (The movie's title refers to the dramatically romantic personal ads Susan's lover, Jim, uses to arrange rendezvous.)
The movie's costume designer, Santo Loquasto, reportedly sought inspiration for Susan's wardrobe in Madonna's own closet, which isn't surprising: Susan's haphazard, blinged-out, heavily cropped ensembles seem right in line with Madonna's '80s vibe (her album Like a Virgin came out shortly before the film's release). Susan's style is impulsive and indulgent — she casually steals heirloom earrings and walks out of a thrift shop wearing the bedazzled ankle boots in the window. She embraces a mishmash of tastes, looking equally comfortable in a sheer lace blouse and an oversize men's button-down. Aside from the floppy bow she wears in her hair, her style is not particularly feminine. She's overtly sexy, but not overwrought: In one of her more memorable scenes, she lounges by the pool in a black lace bra and boxers, snacking on Cheese Doodles. Her outfits are shocking—  she visits a newspaper office wearing nothing but a button-down and lace stockings — but she seems utterly unfazed by the attention.
Ultimately, it's Madonna's attitude that makes Susan's haphazard ensembles memorable. The movie demonstrates this point explicitly: When the envious-yet-sweet Fort Lee housewife, Roberta (played by Rosanna Arquette) buys Susan's iconic gold jacket at a vintage shop and inherits her hatbox of clothes, she looks ridiculous — an unconvincing imitator. Though the movie is farcical, Susan's carefree style feels real — and inseparable from Madonna herself. Click through the slideshow for a look back at Susan's most iconic outfits.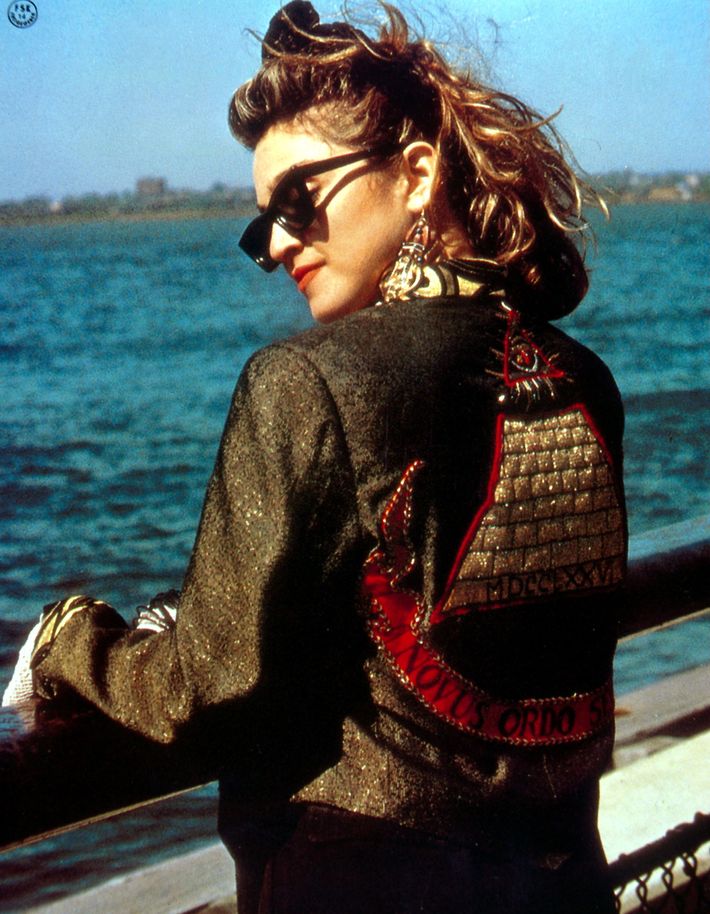 Costumer desinger Santo Loquasto was the mastermind behind Susan's iconic gold jacket — which becomes a pivotal plot point.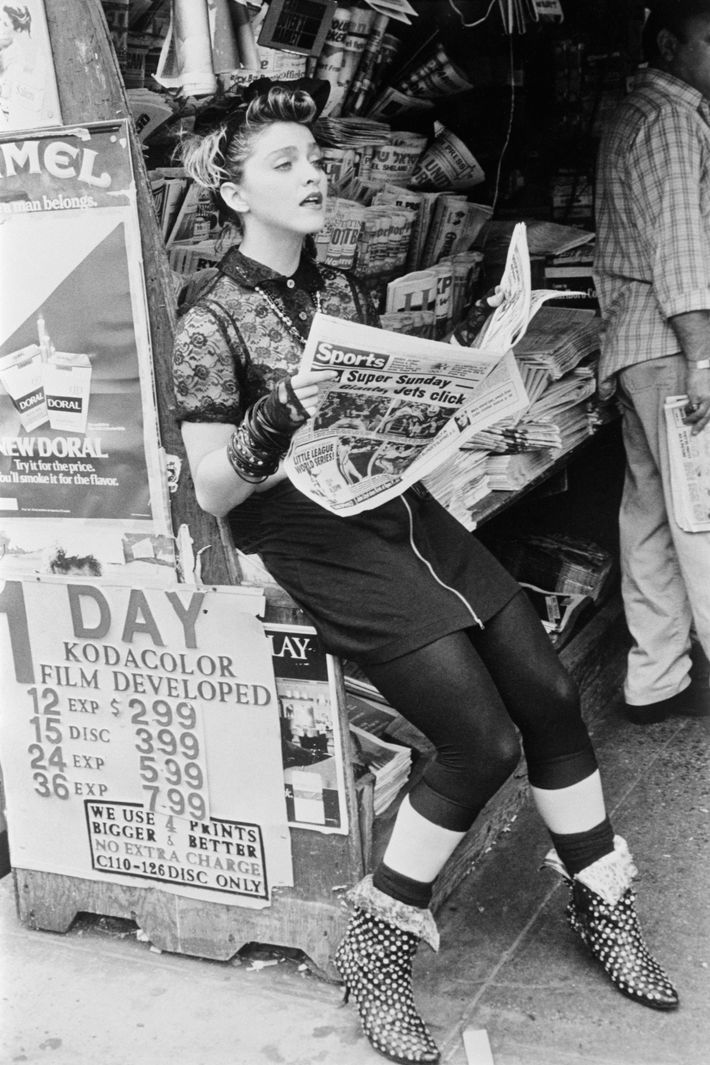 Casually perusing the personals in her new boots.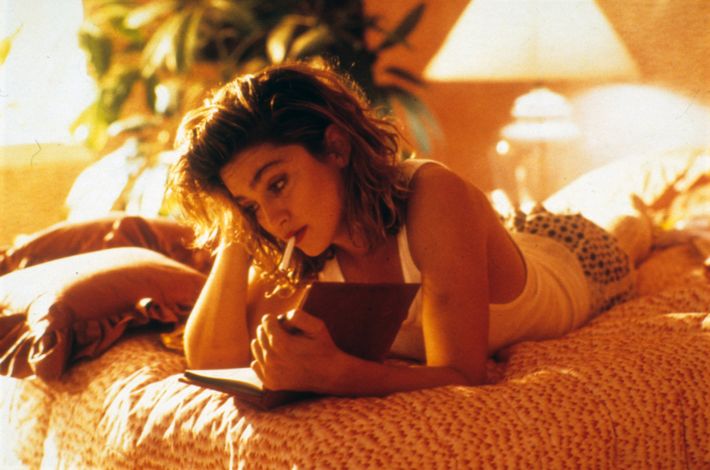 Susan makes herself instantly at home in Roberta's bed, instinctively relaxing into a pair of borrowed boxer shorts.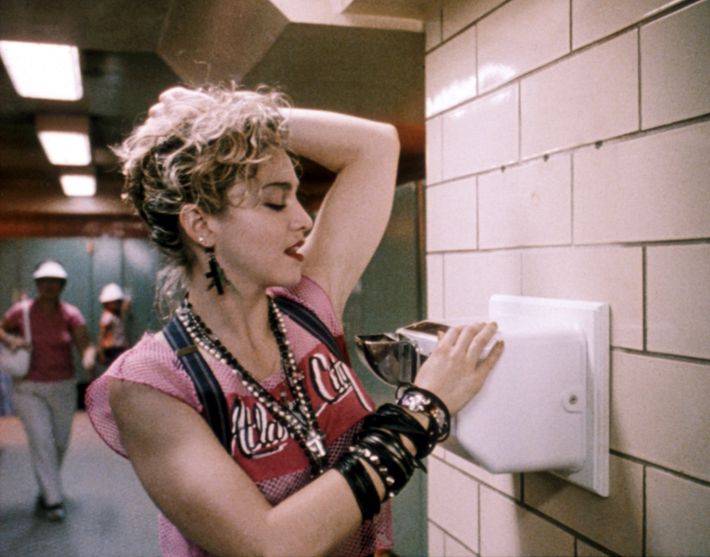 Susan's approach to hygiene is as fuss-free as her approach to dressing.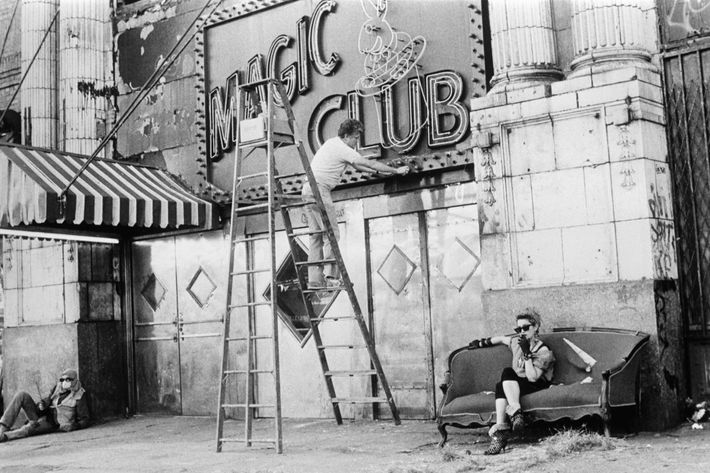 Lounging is one of Susan's most natural states — and she tends to wear clothing that accomodates comfortable-couch time.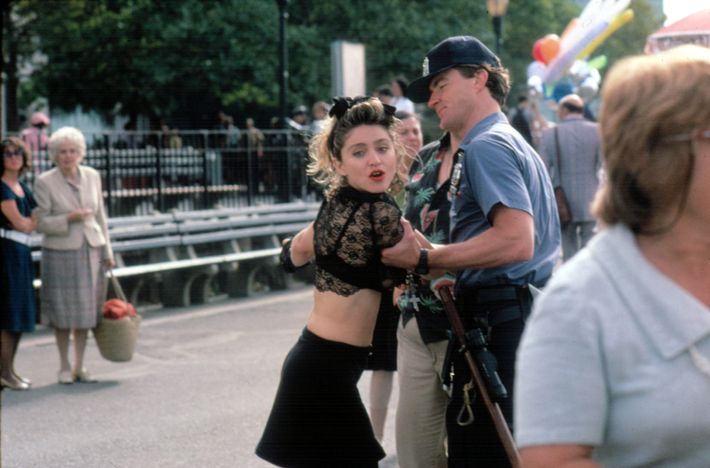 Madonna and Susan both share an advanced affinity for crop tops.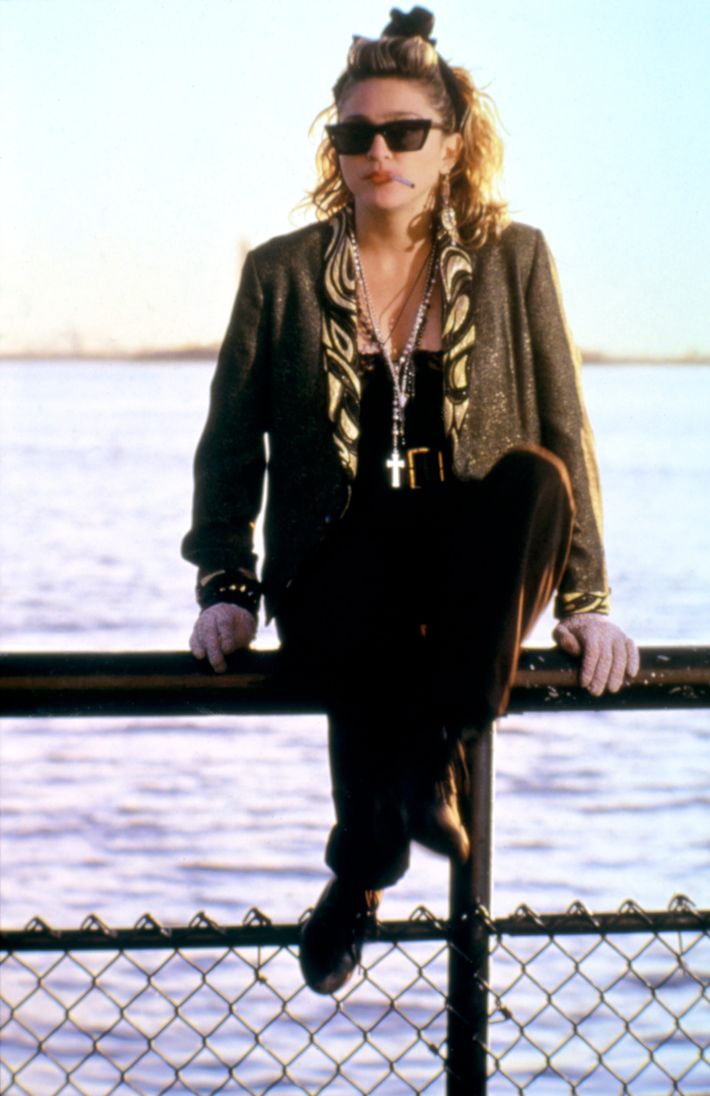 Waiting for a rendezvous with Jim in Battery Park.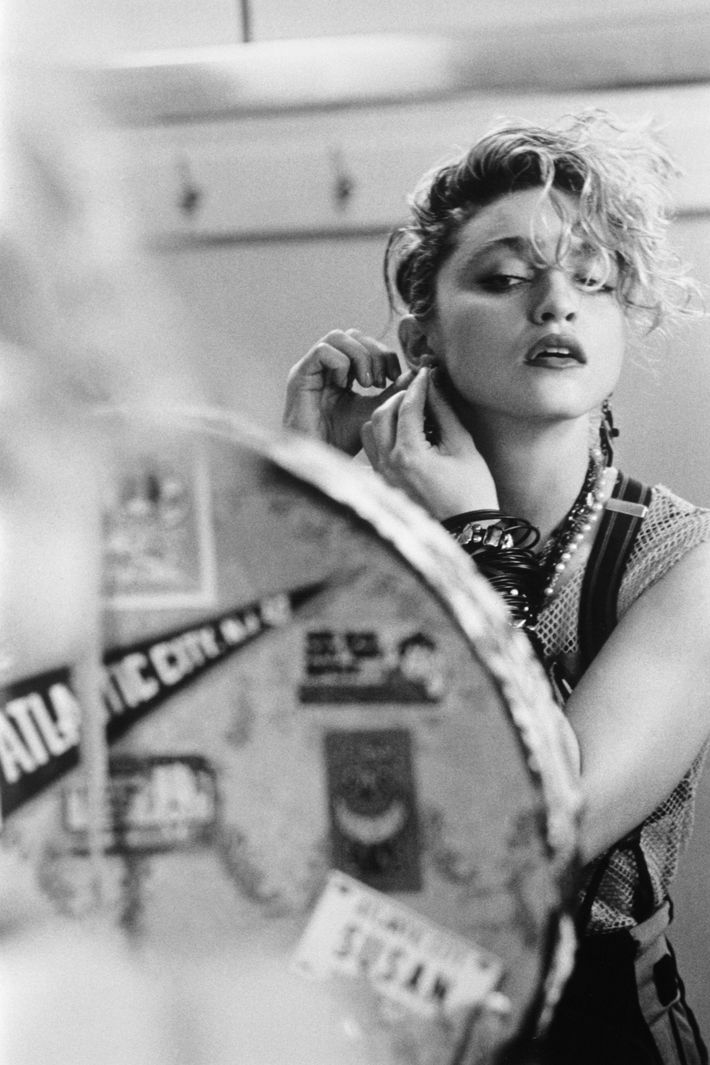 Trying out her new — stolen — earrings.