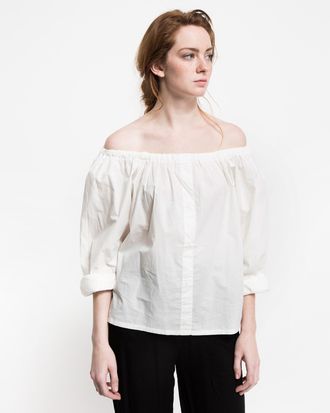 Photo: Courtesy of Need Supply
Rightfully dubbed the Vacation Top, this billowy white shirt lets you pretend you're away on a sunny holiday — even if the closest thing you're doing is heading to brunch outdoors. You can wear it hiked up as a traditional peasant top or let it slip off the shoulders. Pair it with a flared jean for the ultimate in a bohemian '70s-inspired look, or try it with a midiskirt. The best part? The looseness of the silhouette is comfortable — especially in the sweltering heat.
Farrow Vacation Top, $58 at Need Supply Co.