There's a new theme every day on It's Vintage. Read more articles on today's topic: Tom Ford at Gucci.
How do you say good-bye if you're a master showman like Tom Ford? With a shower of rose petals, of course. For his final Gucci show in 2004, the designer pulled out all the stops. Wearing a gardenia as a boutonniere, he came out for the finale to a standing ovation. Recalls stylist Kate Young, who was present, "it started snowing rose petals and the soundtrack was 'Nothing Compares 2 U.' The heels were super-spiky and thin, and rose petals were getting stuck on the girls' heels — all these impaled rose petals on the backs of their heels. It was amazing."
Fern Mallis didn't attend many European shows, but she made an exception for Ford's swan song. When you walked in, she remembers, "it was all very dark and there were all these great-looking guys lined up everywhere. The show was pretty much the highlights of Tom's Gucci era, all those great slinking white dresses with the cutouts and the big gold jewelry attached to the gold loops and hoops and rings. The girls were incredible, the furs and coats, the music was spectacular. Everybody was giving their accolades backstage. And I felt great because I remember going up and first congratulating [Ford's partner, now husband] Richard [Buckley], who was beaming like nobody's business, and then seeing Tom and giving him a big hug and kiss. And he said, 'oh my God, what are you doing here? You never come to these shows.' And the fact that he knew that and acknowledged that made me feel great. And I said, 'I know, I don't, but this one I couldn't miss. I wanted to be here and salute what you've done and accomplished.' It was one of those shows you remember in your life, you know?"
For all his outward finesse, Ford may have been sweating things a little bit. (He actually was running a fever at the time of the show.) "Look at this —usually it's jammed full," he told New York Times writer Lynn Hirschberg, while rifling through his suddenly snow-white date book. "But the weird thing is, we get to April — goodbye, Gucci! — and for months, there are no plans, no dates, all blank lines. It freaks me out. Look at that — I have nothing planned. What am I doing?"
At least he was going into the unknown future well-appointed: While he still had access to the Gucci atelier, he had them whip up a custom suit and even a custom pair of tennis shorts. God forbid fashion's most dapper designer not be dressed to the nines, even on the court.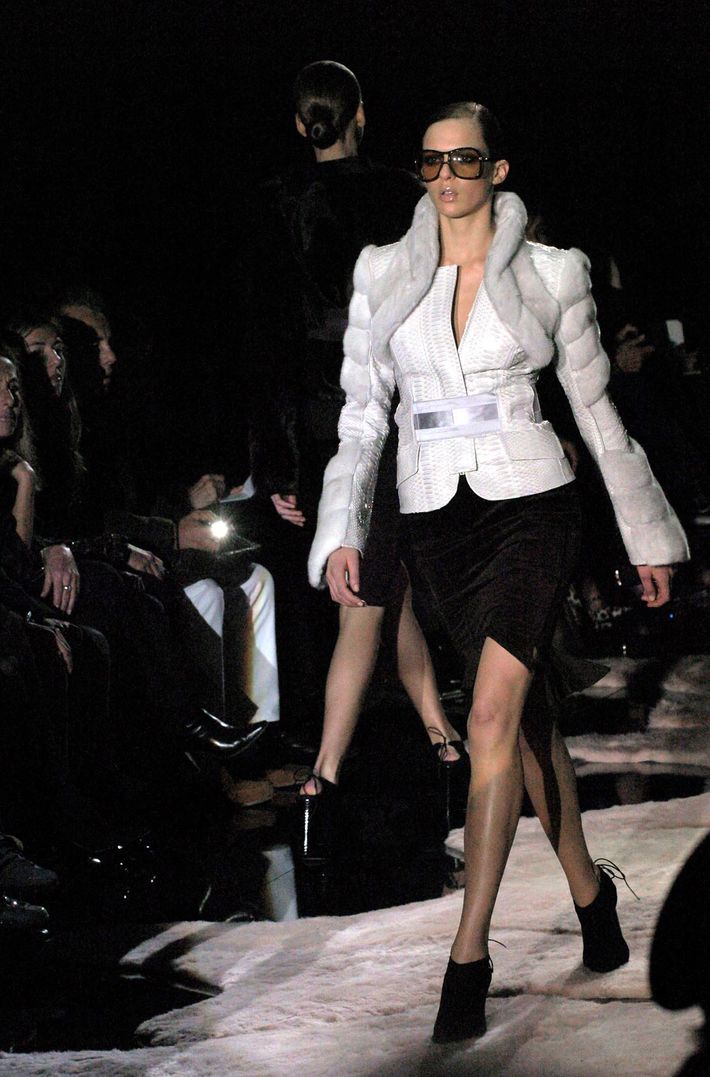 Tom Ford's Final Gucci Show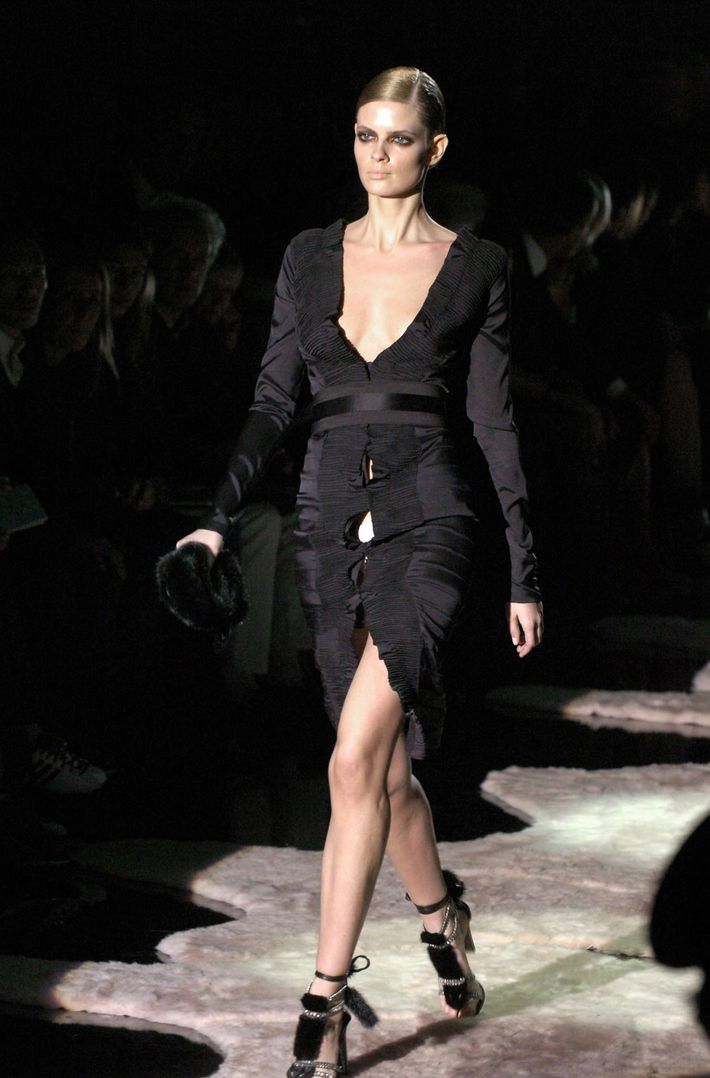 Tom Ford's Final Gucci Show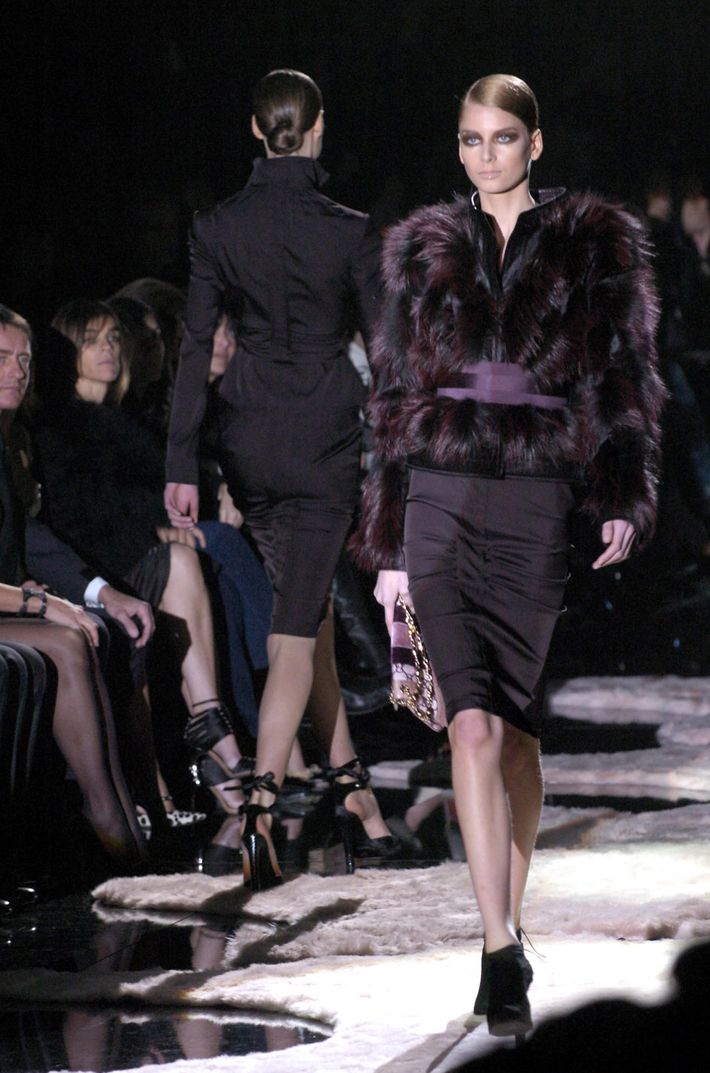 Tom Ford's Final Gucci Show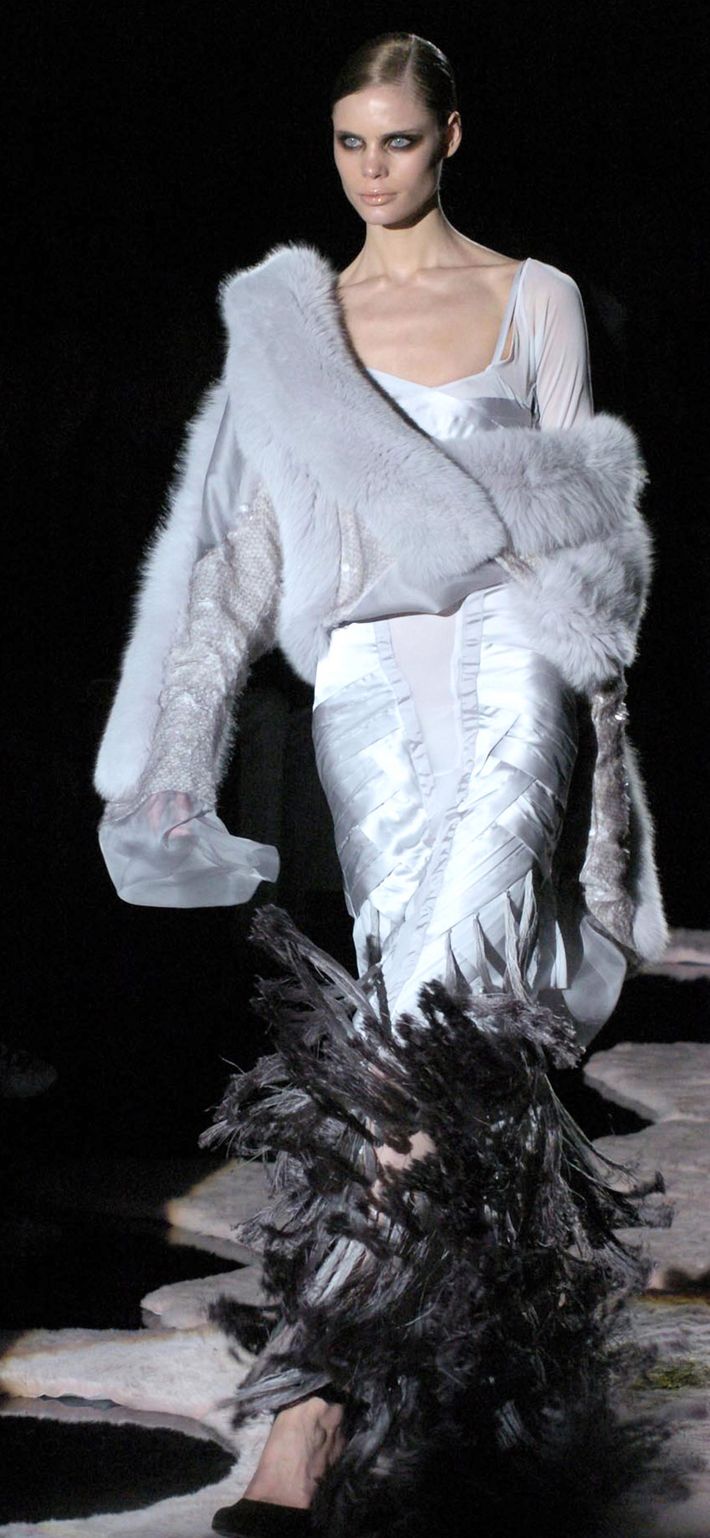 Tom Ford's Final Gucci Show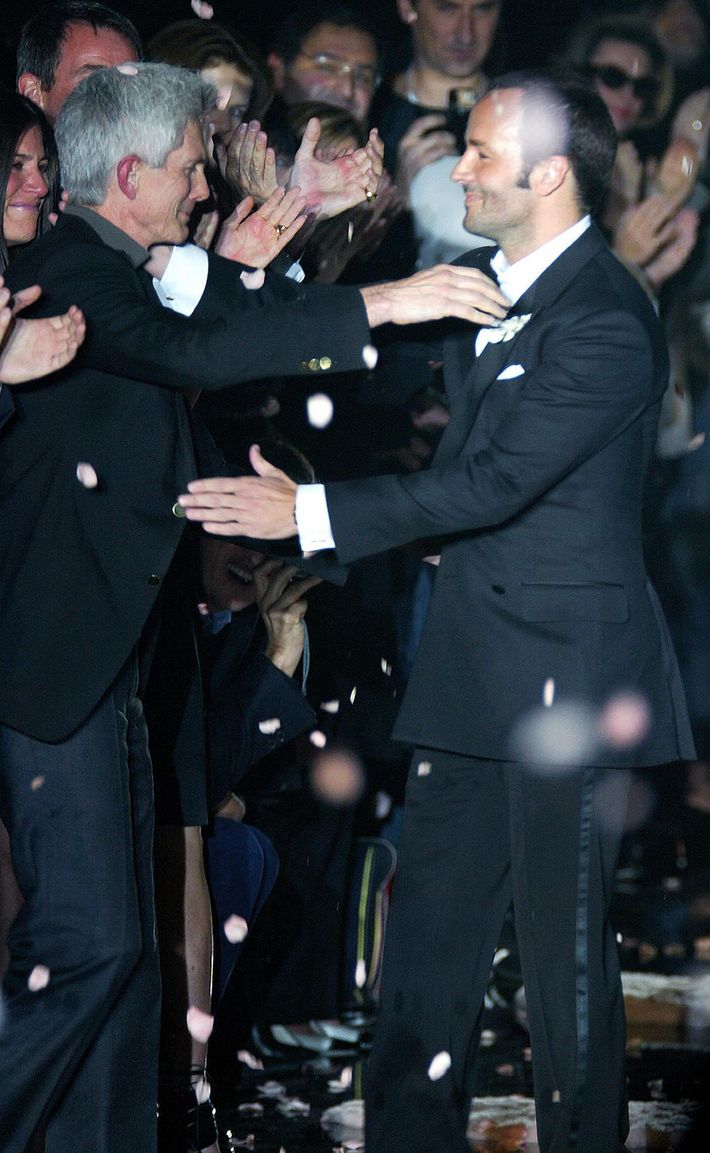 Ford embracing partner Richard Buckley at his final Gucci Show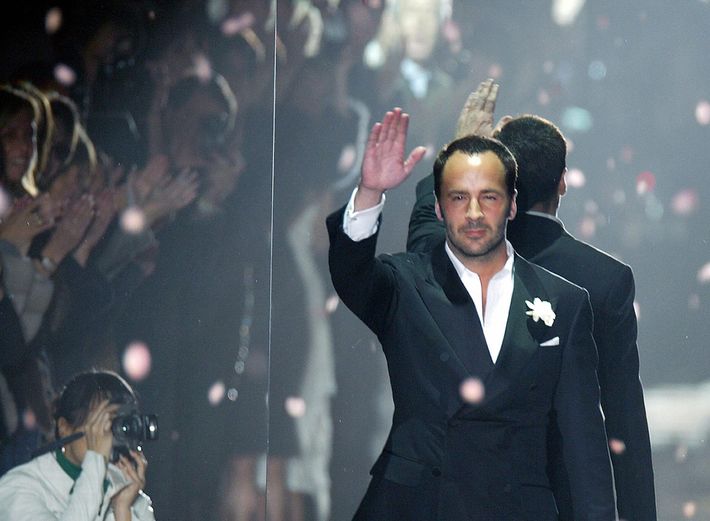 Ford waving good-bye to the crowd