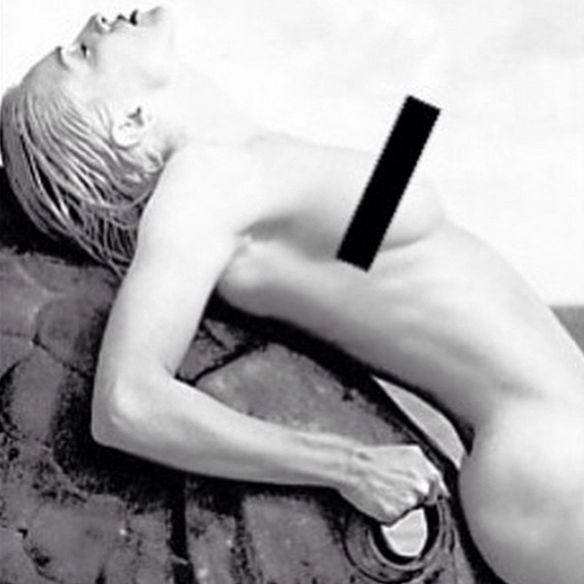 Madonna's nude instagram photo
Photo: madonna/Instagram
Whether she's dressing for the stage or the red carpet, Madonna's always been a big fan of showing off her assets. More recently, she's been inspired by fellow toned exhibitionist Rihanna and has taken to baring it all on Instagram, posting a topless photo of herself that was later taken down by the social-media platform.
As we've learned from RiRi, Grace Coddington, and Scout Willis, when you free the nipple, you pay the price, but like her brave, naked Insta-sisters, Madonna isn't giving up without a fight and a well-employed hashtag. She posted a full nude shot of herself last night (58,700 likes and counting) with only her nipples covered and the following caption: "Why is it OK to show ass but not breasts? Drowning in the hypocrisy of social media #artforfreedom #unapologeticbitch #rebelheart"
We're with you, Madge — it's silly. Is this going to be the moment when Instagram finally changes its rules? Or will Madonna get kicked off like Rihanna before her? Stay tuned.