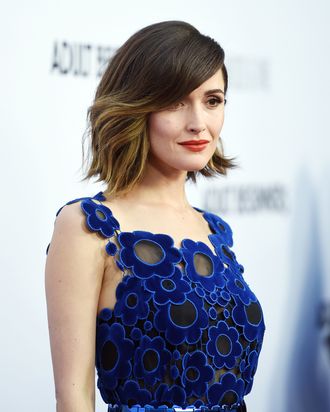 Rose Byrne.
Photo: Amanda Edwards/Getty Images
Rose Byrne — along with four pals, Gracie Otto, Shannon Murphy, Krew Boylan, and Jessica Carrera — has launched an all-female-run production company, the Dollhouse Collective.
Byrne joins a list of other female Hollywood stars who are making space and creating opportunities for women in the industry: Reese Witherspoon's Pacific Standard and Lena Dunham's A Fine Romance are two other production companies intent on developing projects that "push the ball forward on gender and sexuality in interesting ways," as Dunham told Variety.
The Dollhouse Collective already has three female-led projects in development. The first is about a woman obsessed with Dolly Parton — "It's a mystery, a puzzle film, that unravels through time zones and hotels," co-founder Gracie Otto told Screen Daily.
The Dollhouse Collective partners say they also intend to champion women across the industry who haven't had opportunities in the past and to support the work of women who have paved the way for them.