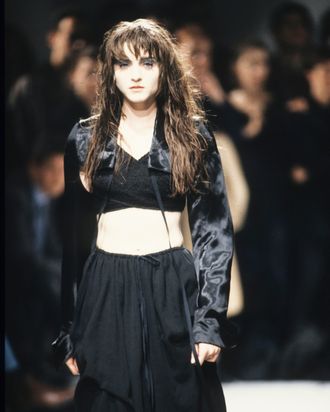 A 1994 Ann Demeulemeester show.
Photo: firstVIEW
When the designers who would later be known as the Antwerp Six packed their fledgling designs into a van and headed to London in 1986, they probably didn't fully realize the impact they would soon make. Along with their classmate Martin Margiela, the Belgian group's minimalist, deconstructed looks would go on to become a hot property in a world oversaturated by logos and excess.
Though their outlooks differed — Ann Demeulemeester favored romanticism tinged with a heavy dose of goth, while Margiela experimented with deconstruction and Van Beirendonck cornered the market on all things colorful and outlandish — their shared spirit helped revitalize a moribund fashion world. Click through the slideshow to see some looks from the designers' '90's heyday.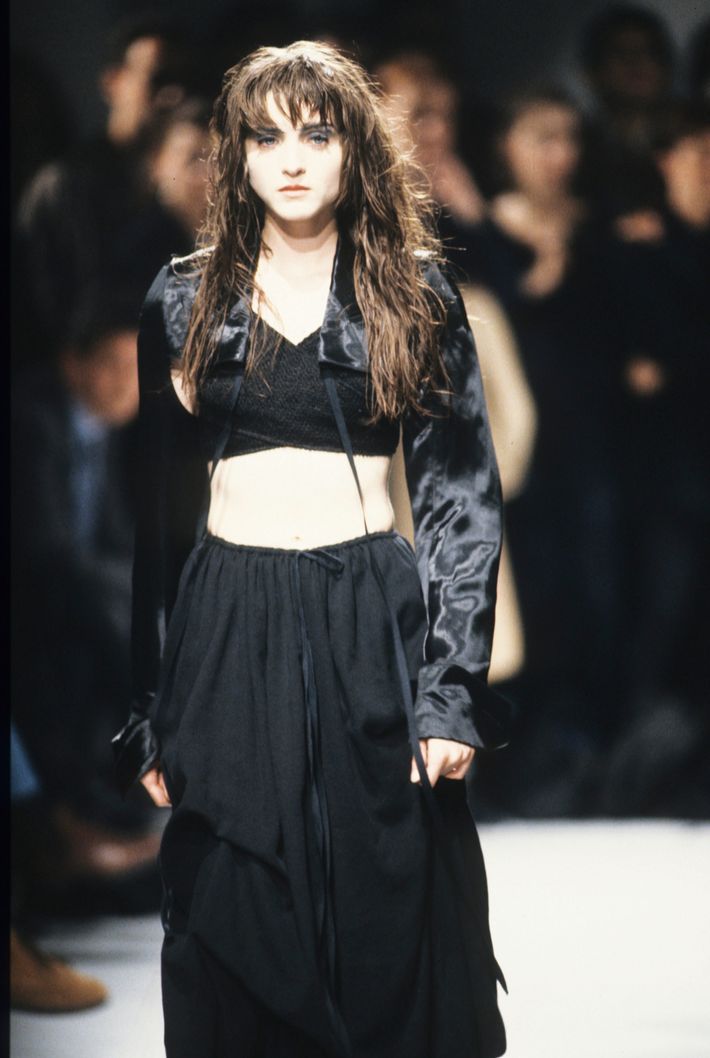 Margiela and the Antwerp Six
A characteristically goth 1994 look from Ann Demeulemeester.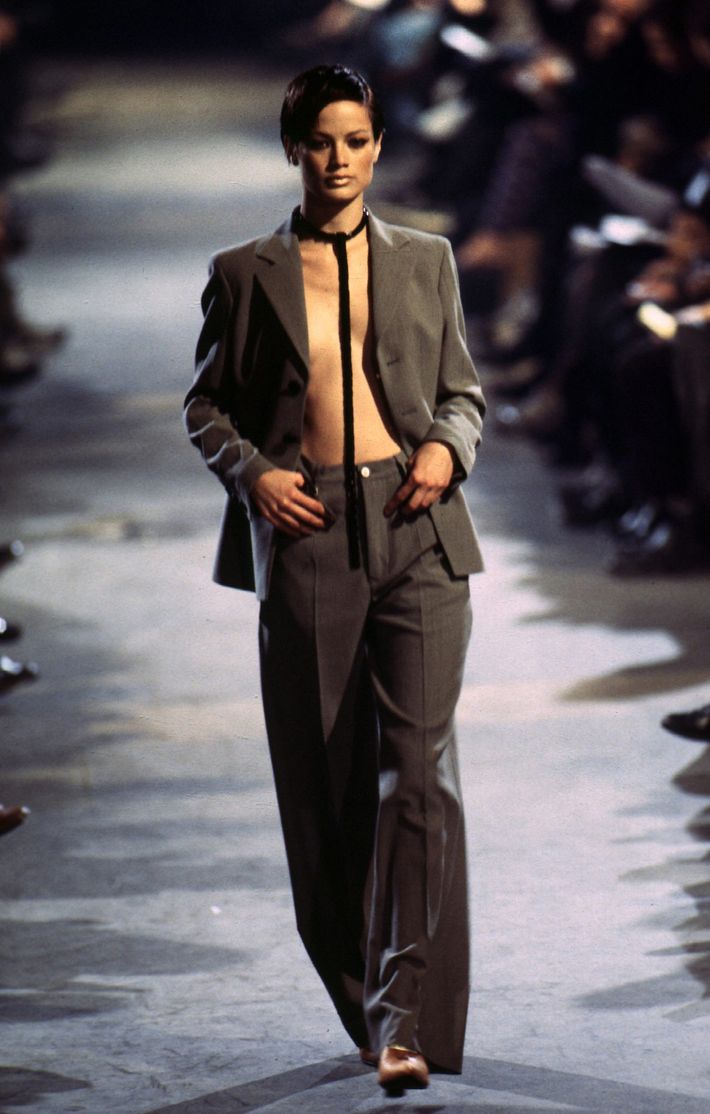 Margiela and the Antwerp Six
A spring 2007 suiting look from Dirk Bikkembergs.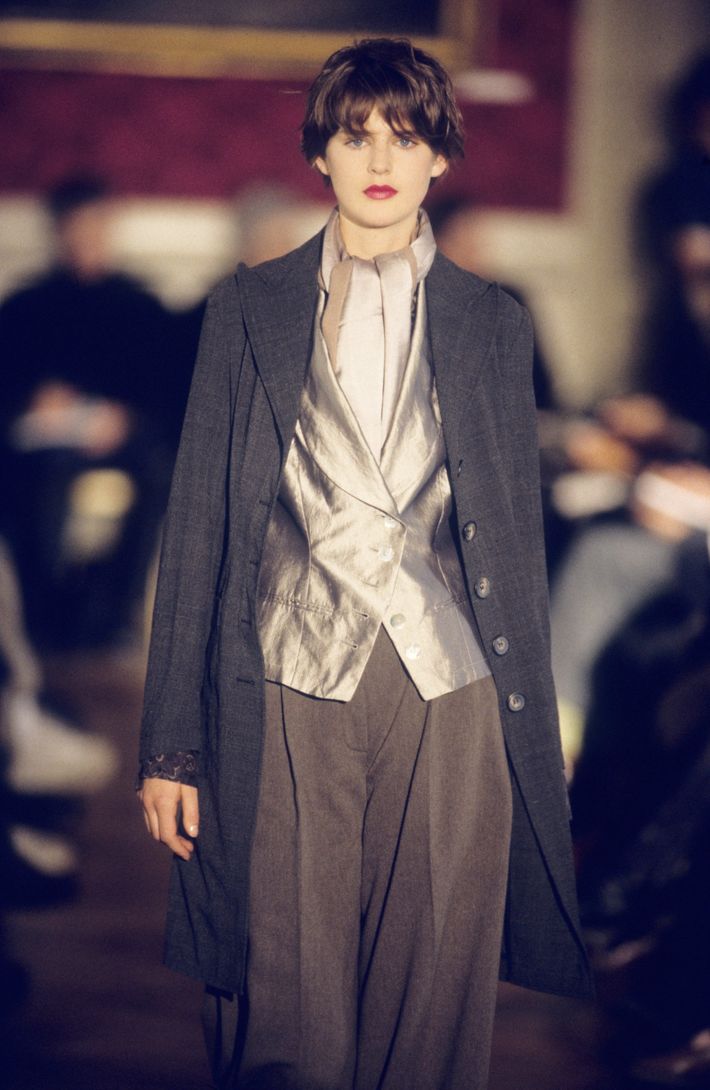 Margiela and the Antwerp Six
Stella Tennant walks in Dries Van Noten, fall 1994.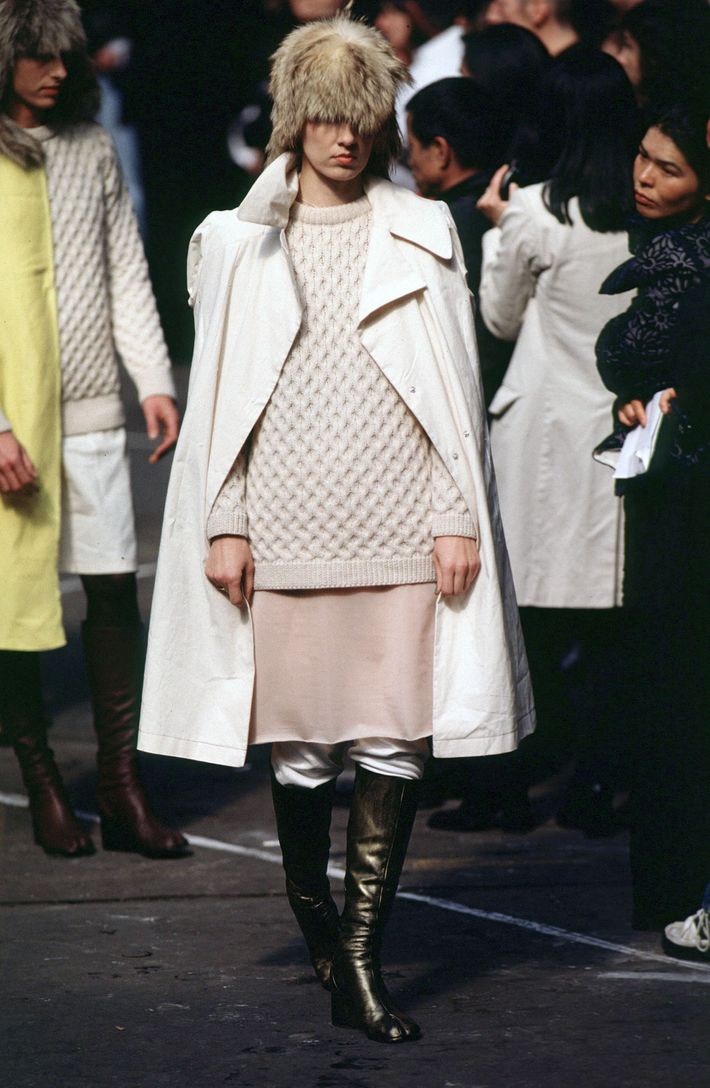 Margiela and the Antwerp Six
The fall 1997 Maison Martin Margiela show featured an assortment of looks topped with trapper hats.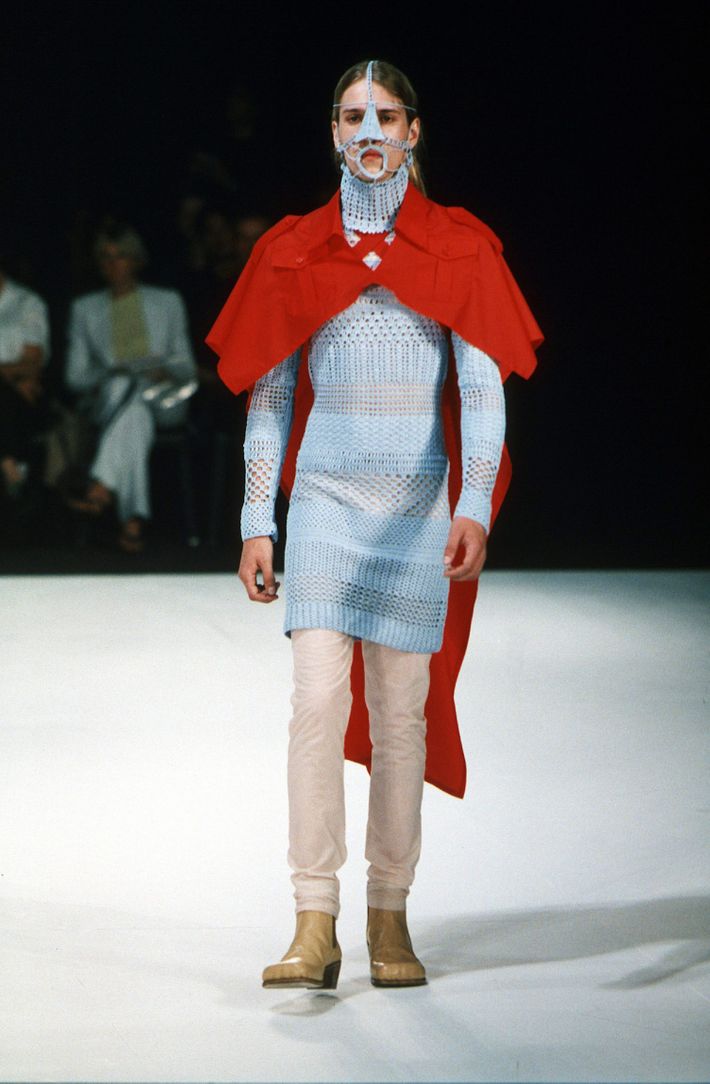 Margiela and the Antwerp Six
An avant-garde Walter Van Beirendonck look from spring 2000.