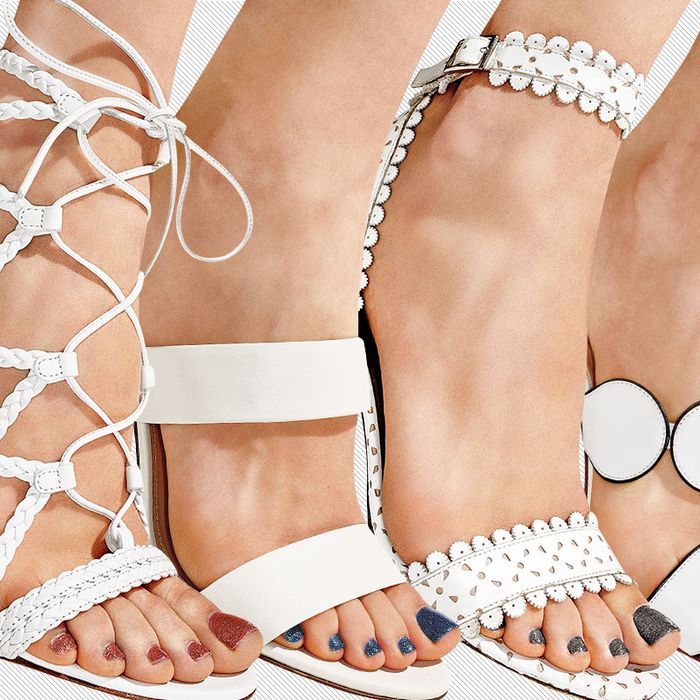 White Shoes and Sparkly Toes
Summer weddings mean open-toed sandals and mules, so a good pedicure is essential. And if those shoes are white, consider adding some flash with shimmery or glittery nail polish. Ahead, white-shoes-sparkly-polish combos that add a little extra something when your feet peek out of the dress. 
*This article appears in the Summer 2015 issue of New York Weddings.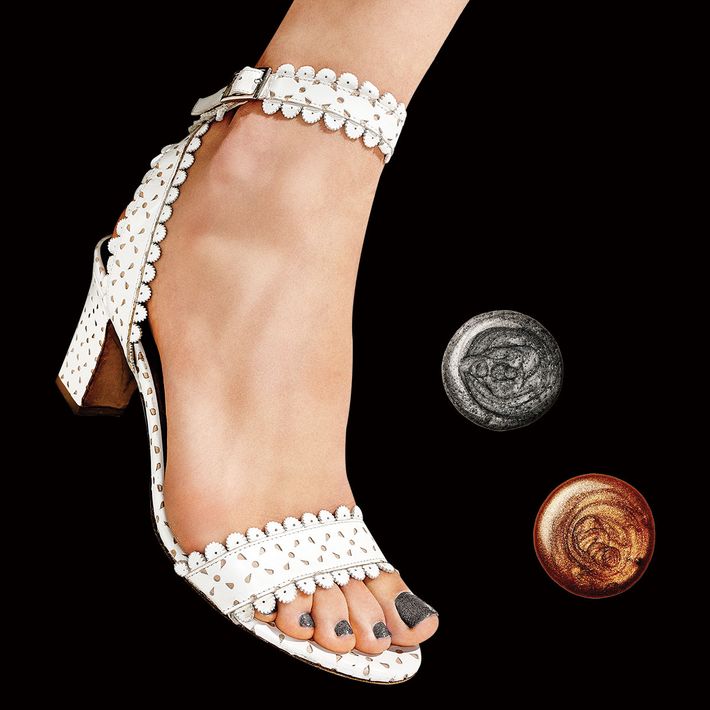 Shoes: Tabitha Simmons, perforated-leather sandal with block heel, $695. Nail Polishes: JinSoon "Melange," $18; Dolce & Gabbana "Baroque Bronze," $26.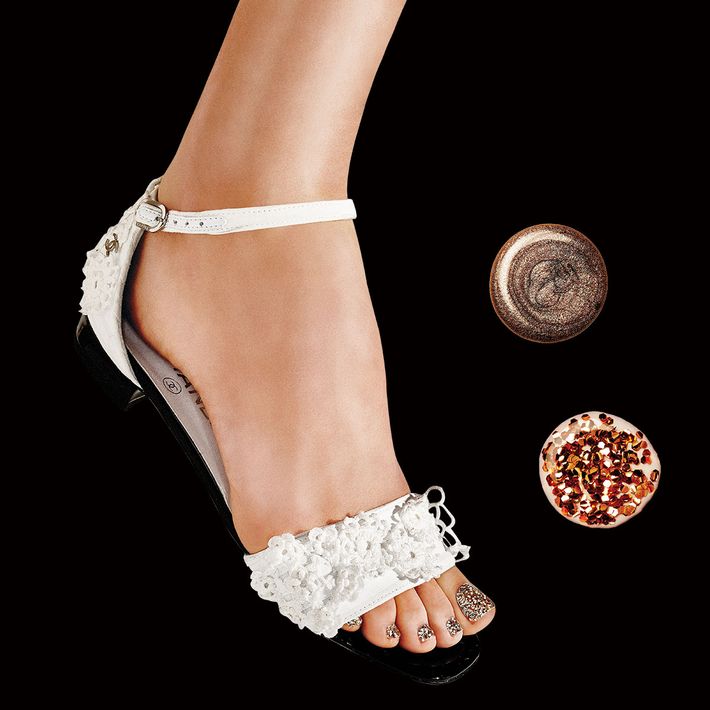 Shoes: Chanel, pleated toile and embroidered sandals, $1,175 at 15 E. 57th St., nr. Fifth Ave.; 212-355-5050. Nail Polishes: Dior "Vibrato," $27; Uslu Airlines "Mad," $16.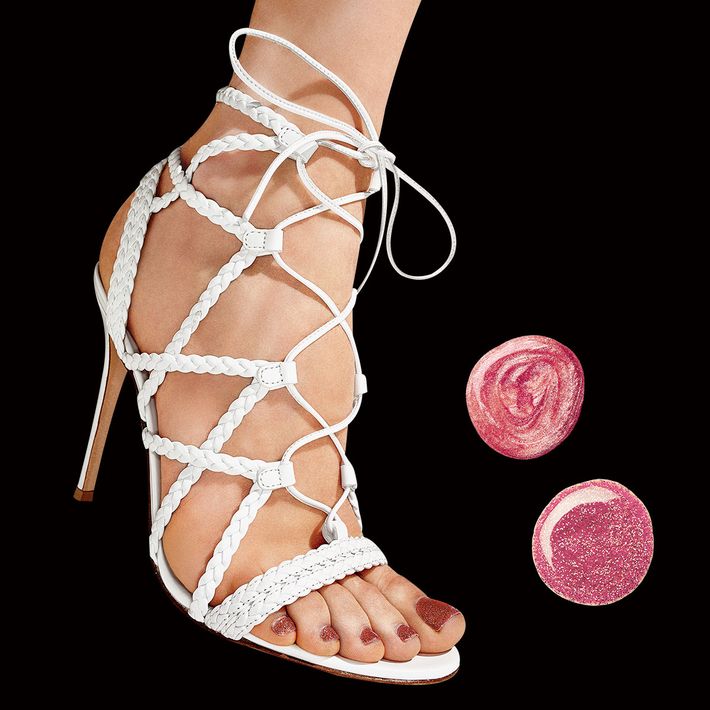 Shoes: Gianvito Rossi, braided-leather lace-up sandals, $1,195 at Bergdorf Goodman, 754 Fifth Ave., at 58th St.; 212-753-7300. Nail Polishes: Deborah Lippmann "Whatever Lola Wants," $18; NARS "Arabesque," $20.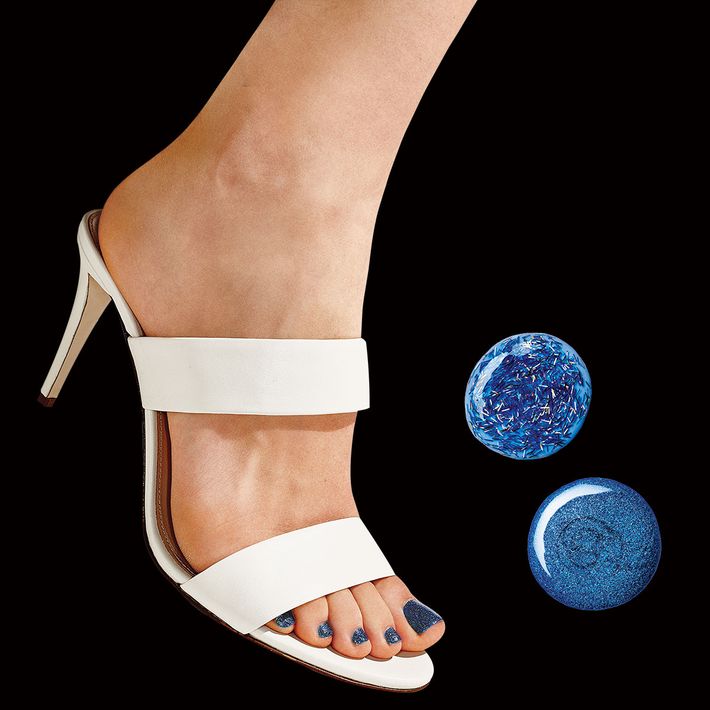 Shoes: J.Crew, two-strap leather mules. Nail Polishes: Uslu Airlines "AMB," $16; Essie "Lots of Lux," $8.50.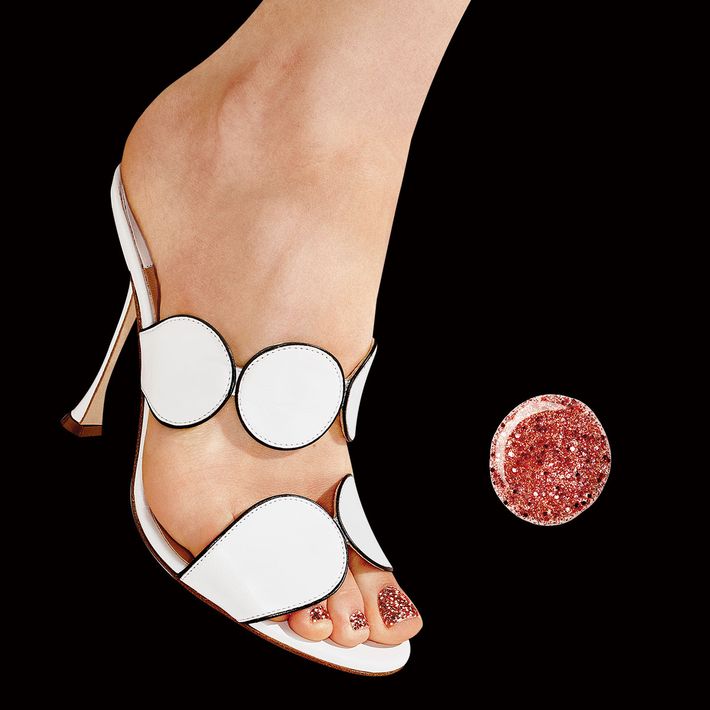 Shoes: Manolo Blahnik, leather mule sandals, $825 at Bergdorf Goodman. Nail Polish: Deborah Lippmann "Some Enchanted Evening," $20.