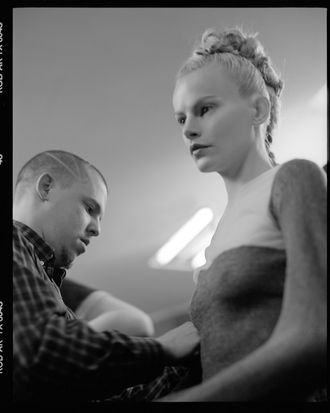 McQueen backstage with a model, 1996.
Photo: Kent Baker/Courtesy of Laurence King Publishing
There's a new theme every day on It's Vintage. Read more articles on today's topic: McQueen's Early Collections.
For the upcoming book Inferno: Alexander McQueen, out on May 26, photographer Kent Baker assembled his trove of photographs taken backstage and on the runway at McQueen's fall 1996 Dante show. The book also features contributions from notables like stylist Katy England, model Jade Parfitt, and fashion critic (then at the International Herald Tribune) Suzy Menkes. Below, an excerpt from the book: Menkes's "The Macabre and The Poetic," which served as her review of the show at the time.
"Two movies are currently defining British society: Trainspotting, a gutsy, gaunt and surreal story of Scottish heroin junkies and Sense and Sensibility, lush period romanticism laced with irony. As in film, so in fashion. Alexander McQueen brought those elements together in an exceptional show that was a dance of death in an empty vaulted church — lighted with candles and with a skeleton as a macabre front-row guest.
" … [McQueen] hit a fashion moment with his theme of wars of religion through the ages. The show opened with brilliant illumination on a stained glass window, as organ music was drowned out by gunfire — and then by a hard-core club sound track. Out came strong and sometimes disturbing images: dresses showing flesh through scars of chiffon; torn lace below a braided hussar's jacket (a reminder of McQueen's training as a royal palace tailor); T-shirts photo-printed with children in Somalia or soldiers in the Vietnam War.
"Interspersed were impeccably tailored clothes with the merest hint of the armed services, like an elegant grey flannel jumpsuit, matelot trousers wrapped around the body with asymmetrical buttoning or a Mongolian lamb- trimmed coat. A romantic white cashmere dress with medieval print and trumpet sleeves was contrasted with harder stuff: McQueen's signature ultra-low-slung pants and a lace tunic sheathing the head like a hangman's outfit.
"Everywhere, there were references to death: masks set with crucifixes; earrings of dangling bird claws; arms caught in silver crowns of thorns; Victorian jet beading and a mourning color palette of black, bone beige, mauves and greys."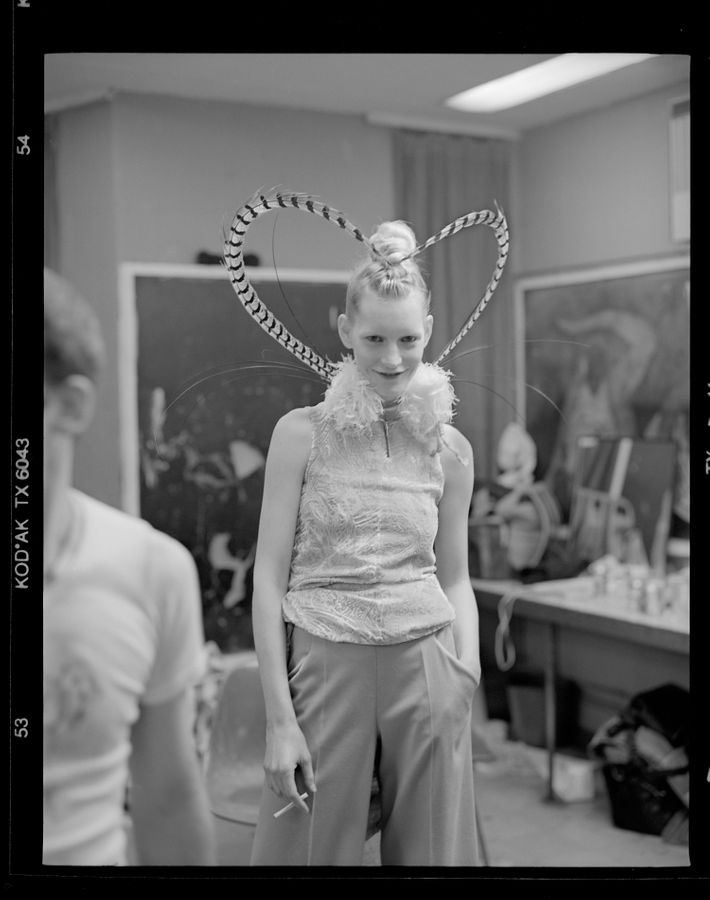 McQueen's Dante show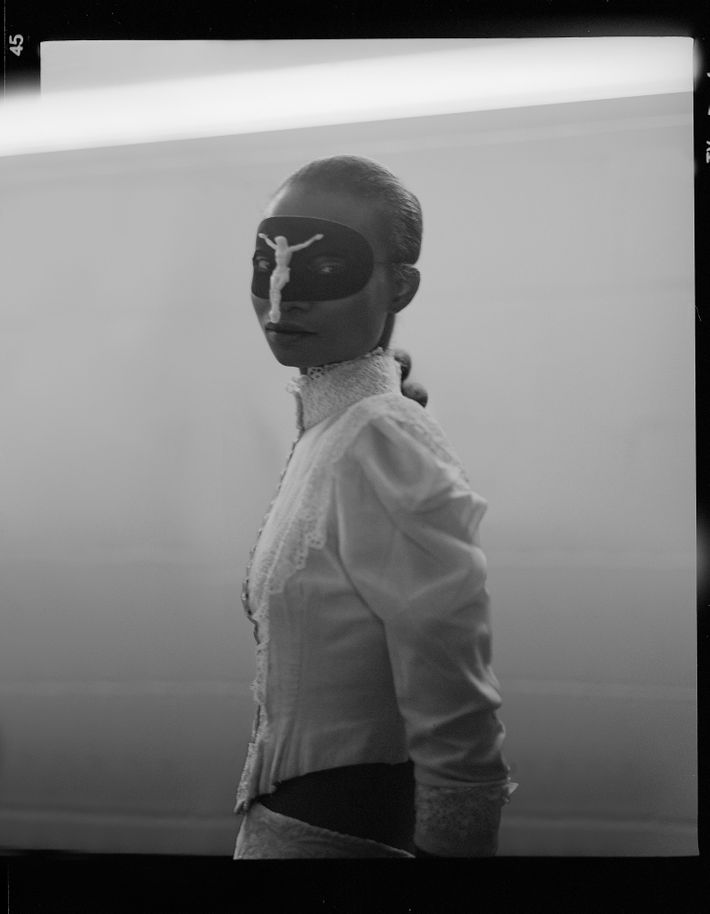 McQueen's Dante show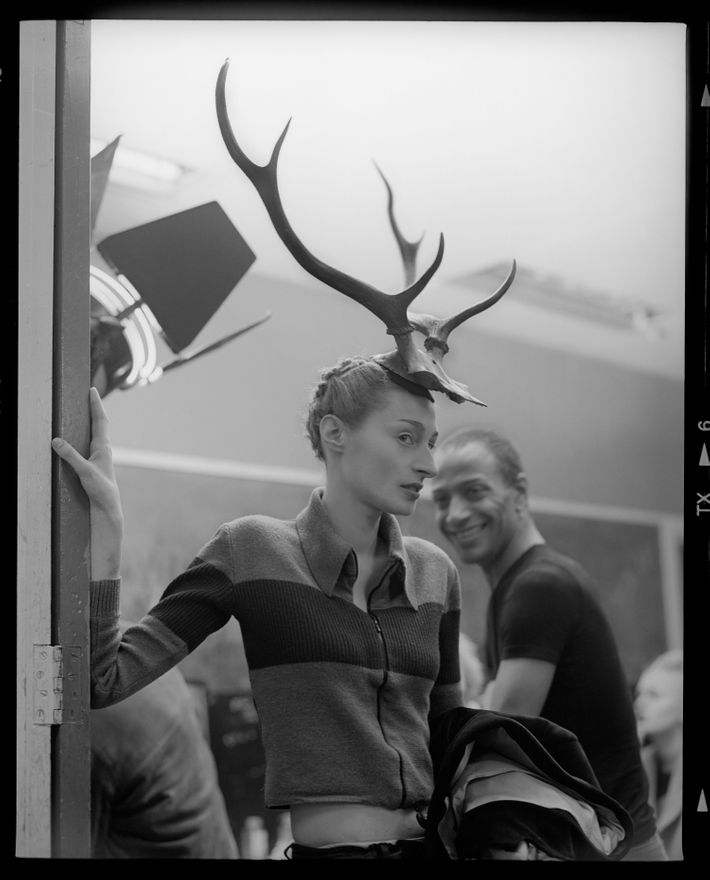 McQueen's Dante show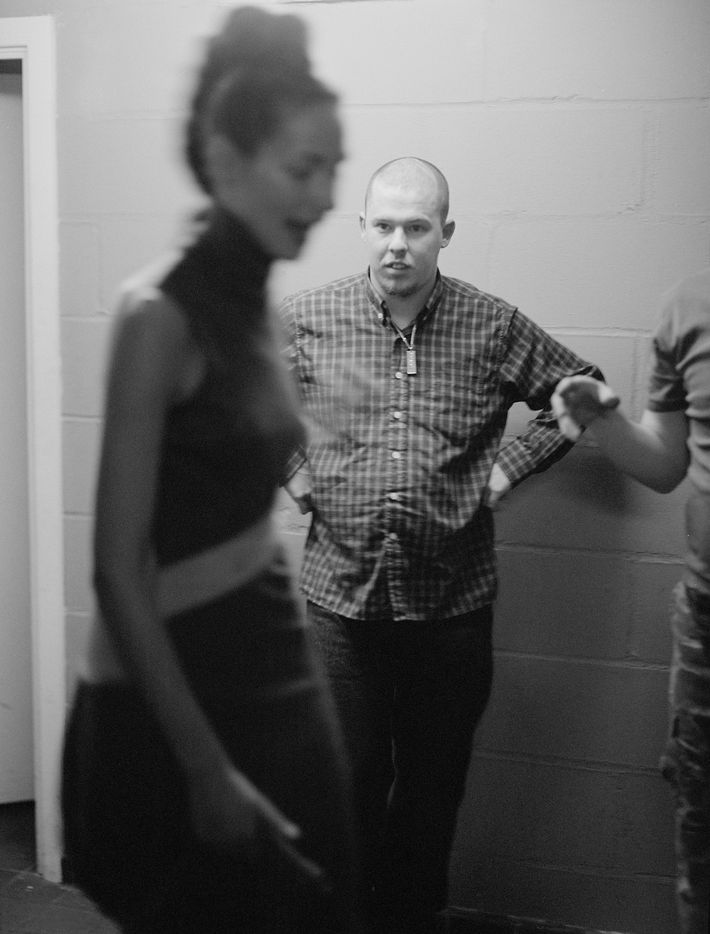 McQueen's Dante show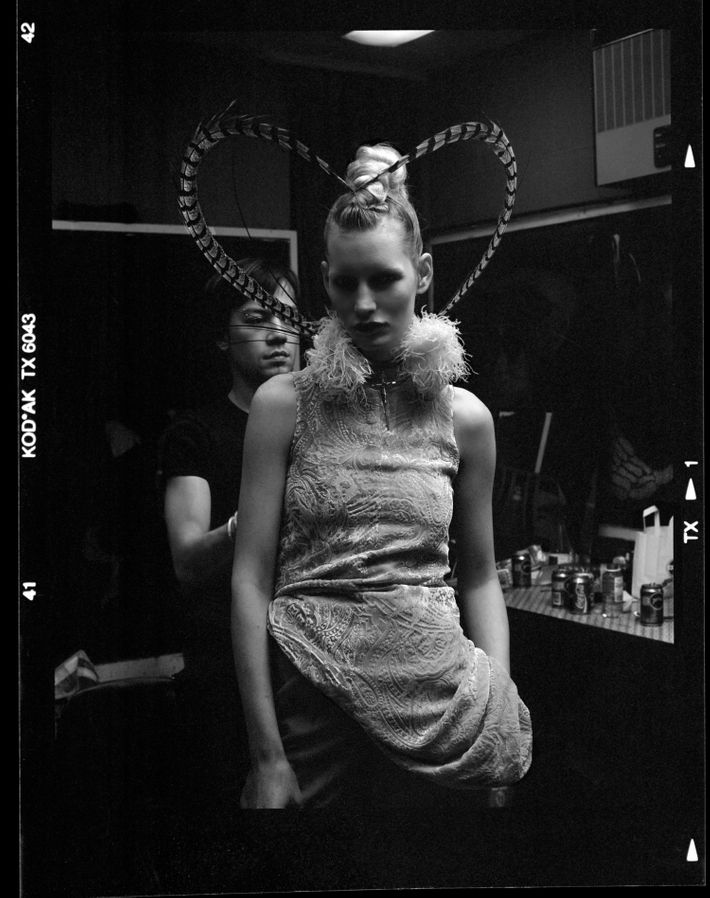 McQueen's Dante show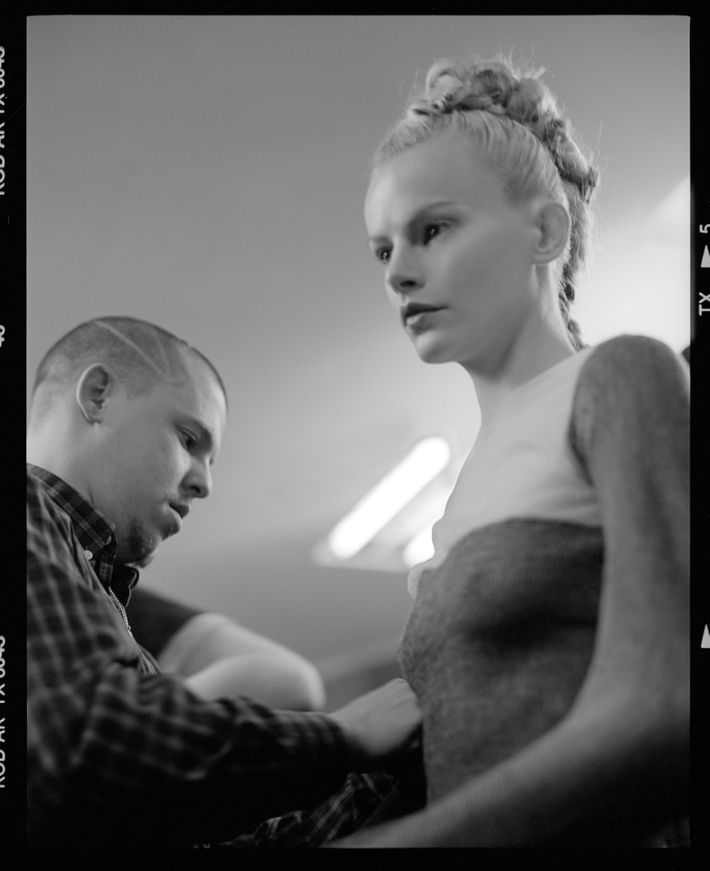 McQueen's Dante show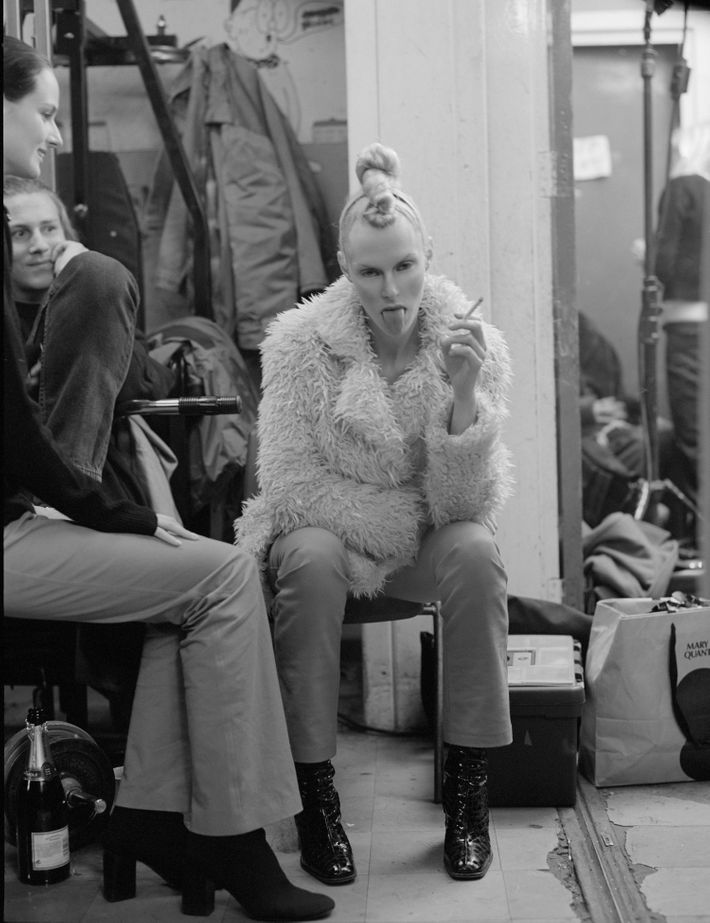 McQueen's Dante show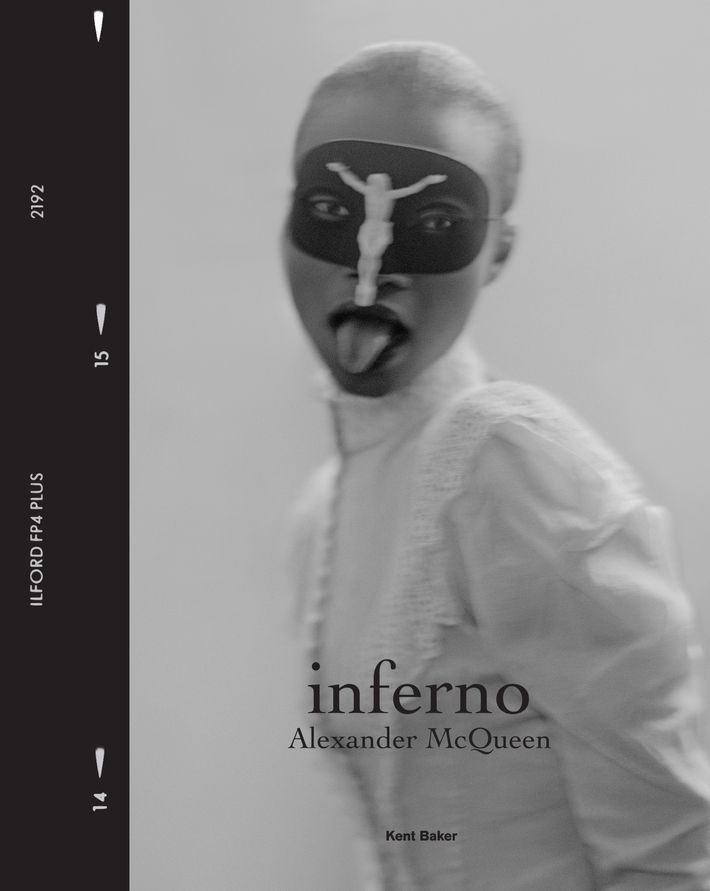 The book cover