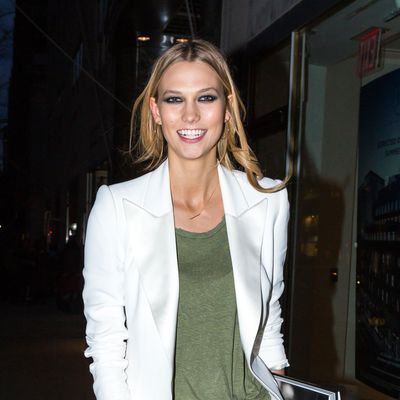 Karlie Kloss.
Photo: Alessio Botticelli/Getty Images
Hold on to your Karlie's Kookies. Model Karlie Kloss announced her Kode With Karlie Scholarship, offering 20 young women between the ages of 13 and 18 the chance to take a two-week coding course at the Flatiron School this summer — Kloss herself took the same course. The application, a 60-second video explaining why you want to learn to code, is due May 1. Here's Kloss's announcement via Instagram:
It's wonderful that another famous woman is lending her support to inspire more girls to code. And the scholarship is actually in line with Kloss's personal pursuits: She has a vested interest in coding and technology (she one day hopes to deliver Karlie's Kookies by drone), she demonstrated a real commitment to her own education, and she's already nailed her Tech Visionary uniform.