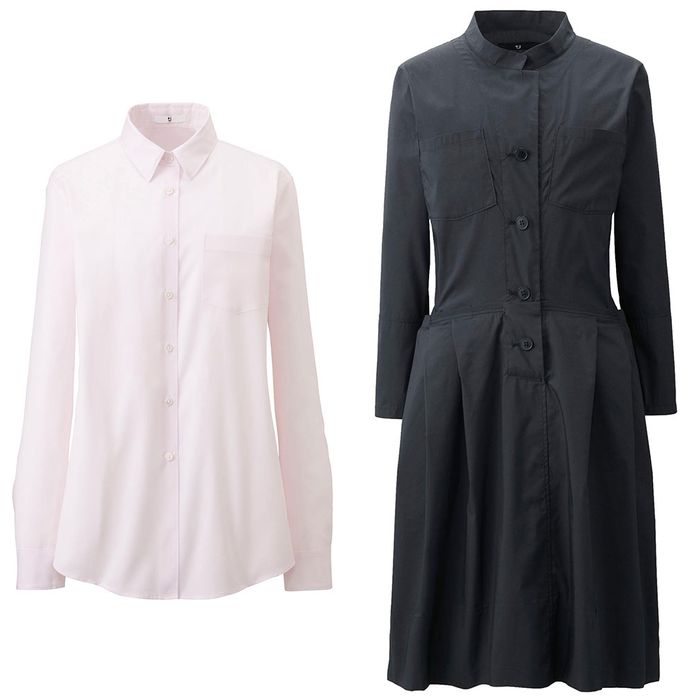 When Jil Sander produced her last +J collection for Uniqlo back in 2011, stores saw lines of people obsessed with getting their hands on the sharply tailored blazers, white shirts, and dresses. Granted, many collabs sell out fast and inspire a shopping frenzy, but +J stood out for its well-cut, affordable basics that appeared much more expensive than they really were.
Thankfully, Uniqlo knew better than to eliminate the collab completely, and every season they reissue a small capsule collection. This time around it consists of six styles, including a tailored blazer in three colorways, crisp button-ups, a fantastic shirtdress, and cropped pants. So in case you need a power suit or an easy dress to throw on when you're feeling extra pressed for time in the morning, you'll be set. And if you happen to be buying in-store, Uniqlo also offers tailoring for that extra nip or tuck to make pieces look even better.
Stretch Tailored Jacket, $129.90; Stand Collar Long-Sleeve Dress, $120.90; Extra Fine Cotton Long-Sleeve Shirt, $49.90 at Uniqlo.