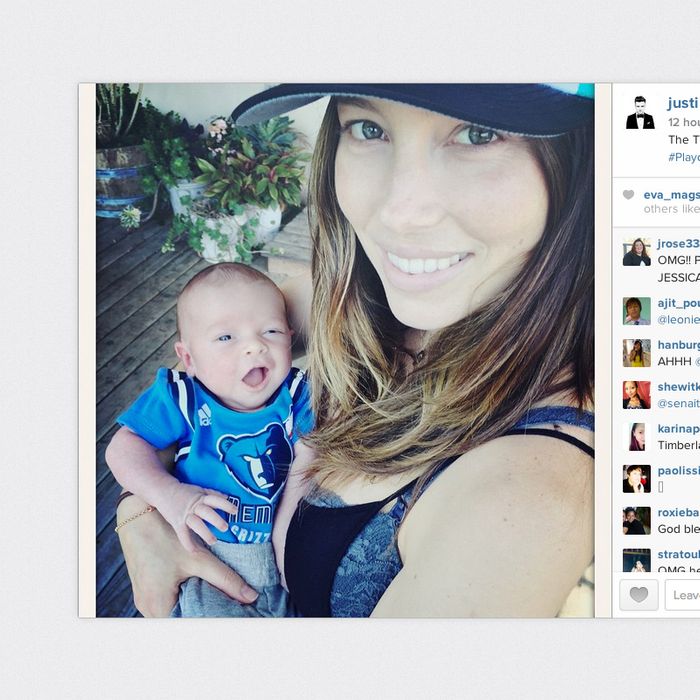 Photo: Justin Timberlake/Instagram
There is a natural order of things: Celebrity couple has baby. Celebrity couple coyly reveals weird baby name. Celebrity couple waits for People to make them a Rumpelstiltskinian offer: All the gold in exchange for the exclusive rights to images of their first born (gold to be donated to the charity of the couple's choice). Celebrity couple and weirdly named baby then pose for People in soft lighting. The issue sells like hotcakes at newsstands, grocery-store checkout lines, and airport Hudson News stores all over the nation.
Last night, Justin Timberlake decided to thumb his nose at the establishment by posting the very first photo of the tiny babe Silas Randall Timberlake on Instagram. The baby was seen in the arms of his mother, celebrating a playoff basketball game. So far the gram has earned 1.1 million likes (but zero million dollars).