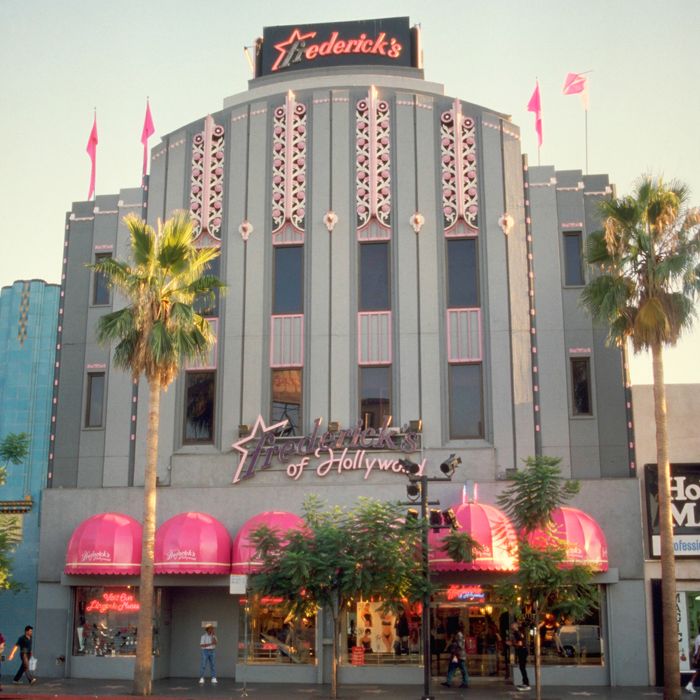 Frederick's of Hollywood.
Photo: Corbis
Frederick's of Hollywood, merchants of affordable and delightfully trashy lingerie, has announced that it will shutter all of its brick-and-mortar locations after filing for bankruptcy.
The company began as a mail-order business in 1946 and quickly established itself as a go-to brand for women to get that sexy pinup look. In its heyday of selling open-cup bras, corsets, and garters, Frederick's had 200 stores. Two hundred locations to buy racy knickers! And soon, none.  According to The Wall Street Journal, the brand itself is still hanging on — but for how long? — so yes, you can still go online and buy your all-lace, crotchless full bodysuit and your garters. But let's take a moment to mourn the loss of your local mall's Frederick's of Hollywood.
Remember? You'd meet a friend for a late-afternoon mall trip. Maybe you'd stop at Auntie Anne's first, then go to Nordstrom, Gap, Express, Wet Seal, and Forever 21, shopping in increasing order of potential sluttiness. Then you'd make your way to Victoria's Secret — but really, did that store hold anything worth keeping secret? No: You needed racier. With a nod to your friend, you would walk wordlessly to the mall's far end, just pass Spencer's Gifts and the "women's bath store" (sex toys). There you would gleefully enter a secret, sexy world where a girl was free to be a girl, browsing endless racks of rayon thongs and lace teddies. You'd buy a corset to wear as a going-out top, a pair of hot-pink patent-leather stilettos, and a show-off thong you knew you'd need one day (but not today, because you hang out at the mall every weekend). And all that — the adrenaline rush, the corset, the knowledge that one day you'll understand why crotchless panties exist — set you back no more than $80. Try replicating that at an Agent Provocateur and it will cost you at least $790 and they definitely won't let you in with a cinnamon-and-sugar pretzel.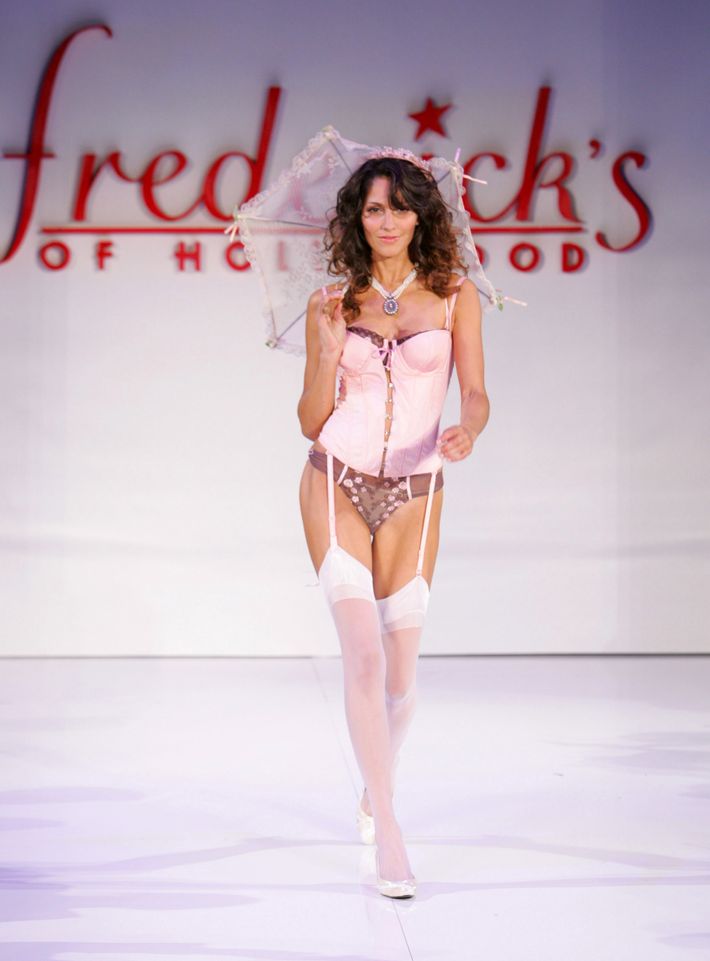 Thanks for the memories, Frederick's. I'll pour out an Orange Julius in front of your former mall location.